Jul. 03, 2019 04:00PM PST
Cleantech Investing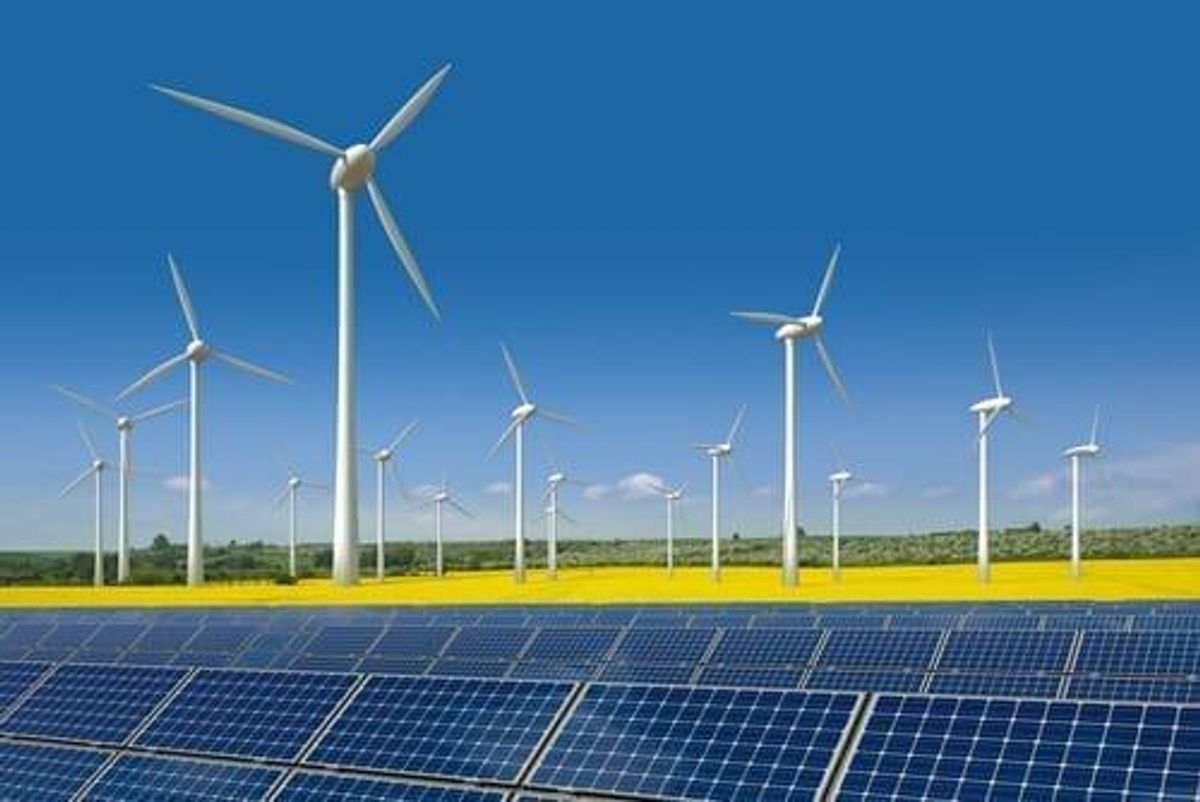 Find out which Canadian cleantech companies listed on the TSX and TSXV have gained the most so far this year.
The halfway mark of 2019 has been and gone, and some Canadian cleantech companies have already made double-digit returns.
The Canadian cleantech sector overall is ready for growth. A recent report from the Canada Cleantech Alliance shows that the cleantech industry is projected to reach US$2.5 trillion by 2022.
However, it also notes the challenges that cleantech companies face due to the capital-intensive nature of the business. For example, for every dollar of investment, cleantech companies will only generate an average of $0.86 in revenue. In comparison, the return on invested capital for information technology companies averages $1.50.
A number of different funding avenues are available for cleantech companies. Among the core Canadian venture capital firms that are investing in the sector are Pyfera, ArcTern and Cycle Capital. The Canadian federal government has also allocated C$134.4 million for innovative food processing funding and C$180 billion over 12 years in infrastructure funding in its 2019 budget.
Below, the Investing News Network takes a look the top Canadian cleantech stocks year-to-date. The companies listed below all had market caps of C$50 million to C$500 million on July 3, 2019, with all numbers and figures current at that time. The list was generated using Investing.com's stock screener.
1. Hydrogenics (TSX:HYG)
Market cap: C$368.93 million; year to date gain: 178.43 percent; current share price: C$19.43
With over 70 years in operation, Hydrogenics is a hydrosystems company with offices in Canada, Russia, Malaysia, the US and Europe. Hydrogenics develops hydrogen fuel cells and generates hydrogen at an industrial and commercial level. Hydrogen fuel cells are used in various electric vehicles, and can also be installed in electrical power plants and uninterruptible power supply systems.
Hydrogenics entered an agreement with Halcyon Power in April, under which the companies agreed to build the first green hydrogen production facility in New Zealand. It is anticipated to be open by 2020.
In June, the company announced that it will be acquired by Cummins in a transaction that is expected to close in the third quarter of 2019. As part of the deal, Cummins will acquire all outstanding shares of Hydrogenics, except for 18.5 percent of the shares that Hydrogenics owns. Cummins will purchase Hydrogenics shares for US$15 each in cash.
2. Xebec Adsorption (TSXV:XBC)
Market cap: C$91.37 million; year to date gain: 119.44 percent; current share price: C$1.57
With facilities in Quebec and Shanghai, Xebec Adsorption creates gas purification systems for natural gas, hydrogen, helium and field gas.
In April, Xebec announced the closing of a C$11.5 million bought deal offering. The company sold 8.28 million units priced at C$1.40 each. The proceeds are intended to be used for selective acquisitions and renewable natural gas projects.
The company announced its first quarter financial results in May, reporting a 206 percent year-over-year increase in revenue, reaching C$9.6 million. Net profit for the quarter stood at C$400,000.
3. Westport Fuel Systems (TSX:WPRT)
Market cap: C$487.34 million; year to date gain: 87.19 percent; current share price: C$3.65
Westport Fuel Systems' green technology reduces CO2 emissions in heavy-duty trucks through high-pressure direct injection technology (HDPI). Founded in 1995, the company launched its first commercial green technology, Westport HPDI, in 2007, and its Westport HPDI 2.0 in 2017. Westport HPDI 2.0 operates at a lower cost and reduces CO2 emissions by 20 percent.
In May, the company released its first quarter financial results, reporting US$7.3 million in adjusted EBITDA. In addition, Westport Fuel Systems showed a 15 percent increase in revenue year-over-year to US$73.2 million for the quarter, while reporting a US$3 million net loss for the same time period. Revenue growth was driven in part by sales of Westport HPDI 2.0.
4. EcoSynthetix (TSX:ECO)
Market cap: C$184.70 million; year to date gain: 62.11 percent; current share price: C$3.16
Renewable chemicals company EcoSynthetix is headquartered in Ontario. The company's principal operations center around its EcoSphere biolatex and DuraBind biopolymers. EcoSphere biolatex provides an alternative to latex and can be used in paper and paper-binding products. EcoSynthetix has sold over 100 million pounds of EcoSphere biolatex since it began. Its DuraBind polymers are used as a replacement for formaldehyde in the wood composites industry.
The company announced its first quarter financial results in May, including C$4.5 million in net sales and a net loss of C$0.4 million. In addition, the company announced that the Canadian federal government is awarding it up to C$2 million in funding over five years for its DuraBind polymers. The funding is part of the government's Canadian agriculture partnership.
5. Polaris Infrastructure (TSX:PIF)
Market cap: C$242.35 million; year to date gain: 50.86 percent; current share price: C$15.43
Polaris Infrastructure is principally engaged in geothermal and hydro projects and acquisitions in Latin America. Its geothermal projects are based in Nicaragua, where project capacity is up to 77 megawatts. Its three hydro projects are based in Peru, with capacities of up to 19 megawatts.
In May, the company declared a US$0.15 quarterly dividend for common outstanding shareholders. The company also announced its first quarter results in early May, reporting US$18.6 million in revenue and US$3.37 million in net revenue for the period. Adjusted EBITDA reached US$15.9 million, a 30 percent increase year-over-year.
Don't forget to follow us @INN_Technology for real-time news updates.
Securities Disclosure: I, Dorothy Neufeld, hold no direct investment interest in any company mentioned in this article.
Investing News Network websites or approved third-party tools use cookies. Please refer to the  cookie policy for collected data, privacy and GDPR compliance. By continuing to browse the site, you agree to our use of cookies.