BLOCKStrain to Go Global with Cannabis Validation Testing Program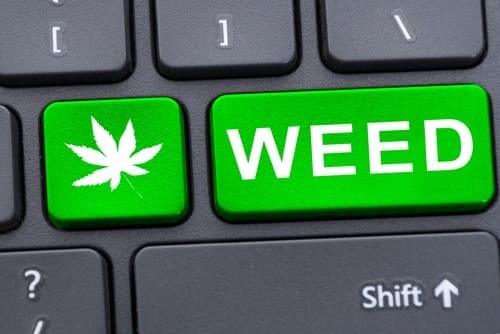 Robert Galarza spoke with INN about BLOCKStrain's cannabis validation testing program and the role of blockchain in cannabis.
At the Cantech Investment Conference in Toronto, Robert Galarza, CEO of BLOCKStrain Technology (TSXV:DNAX,OTCQB:BKKSF), spoke with the Investing News Network (INN) about the launch of its cannabis validation testing program and blockchain's role in the cannabis sector.
BLOCKStrain Technology is a company that developed the first integrated blockchain platform that can track and register intellectual property in the cannabis industry.
In January, the company launched the first-of-its-kind cannabis strain validation program with WeedMD (TSXV:WMD,OTCQX:WDDMF). The strain validation program is a testing and verification process that confirms cannabis strains as purchased.
Galarza said that the program's launch was the "culmination of science and technology coming together."
Further, Galarza said that the industry has to be "cautious" on how soon blockchain is adopted as a keyword and attached to the cannabis space, despite the technology itself being an "important platform."
He also spoke about the company's foray into cannabidiol (CBD) market, where it has partnered with AKESO and NXT Water for a bottled beverage.
Below is a transcript of our interview with Reid. The transcript has been edited for clarity and brevity.
INN: On January 15, WeedMD and BLOCKStrain announced a first-of-its-kind cannabis validation testing program. How important is the strain validation program for the industry and the company?
RG: I'll tackle the industry first, because so goes the industry, so goes our company. We are at the precipice of needing this system in order to build integrity at all within the industry. So it is paramount for companies like ourselves to be able to say, "Okay, if you're a producer, if you're producing great product, create a solution that allows you to be able to understand that product, manage that product, and really identify that product".
So for us, the exciting thing about the program going live is it's a couple things. It's a culmination of science and technology coming together in the right way at the right moment. At the end of the day, it's also being able to go to a … what we believe is a very top level producer, it'll say, "You know what? You can now take any WeedMD product bought, in the past or in the future and take a sampling of it. If it says it's Ghost Train Haze, we'll check to make sure and validate that it is actually Ghost Train Haze in the same genetic way that it was in the beginning. It's so important because each genetic strain is so different.
So it was a really big opportunity for us … it's all about get the tech going, but also being live. And now we're there, we're ready for business all across the board, so it's fantastic.
INN: As you termed it as the first of its kind, were there any hurdles that the team experienced during the process?
RG: Yeah. From a process perspective, it's been very smooth with WeedMD. They've been an incredible partner in the development.
But the most difficult part about the journey when you're doing any sort of new technology,is getting people to understand where innovation fits in. So, why blockchain, where in the genomics component? How do we utilize the genetics? Can genetics actually be used for validation and QA? Years ago, cannabis genetics wasn't nearly where it is today, right? It just evolved so rapidly in the last few years. So that was the one thing, just education a little bit. But once we turned that corner, it's been fantastic.
INN: In the past several months, we have seen more companies enter into the cannabis space embracing blockchain. What's your take on this? Is this a sign of things to come? Will more companies embrace blockchain in the future?
RG: 2018, in a lot of ways, I think, was a learning process for companies like ourselves, for the cannabis industry [and] for the blockchain industry, especially. What blockchain is, decentralized ledger technologies versus tokenization and cryptocurrencies. I think, where we're going to meet, where we're going to intersect, is when we start talking about being able to track records and to validate where integrity becomes an issue.
Now usually, you know [role of blockchain] falls into the testing side where we live, or sometimes into the supply chain where we also live. But really, at the end of the day, those are the points that the ledger can be very functional and very usable. We have to be very cautious about how quickly we just take that keyword and just say we're going to attach it to this industry and run with it. The technology itself is the most important platform, the software, that's what blends it all.
INN: Are there any projects that BLOCKStrain is currently working, or that you can share with us today?
RG: Yeah, so what we're really excited about is … we just announced our first foray into the CBD market. And it's a little bit different, because the genetic side of CBD is not really as much of a concern. But with CBD, it's the source materials … there's a joke in CBD that it means "Could Be Dishwater," because there's not really a lot of integrity.
The source material is going into the bottles. So you're going to pay $8.99 for a bottle that's got cannabinoids in it, you want to know if it's actually got cannabinoids in right level.
What we've done is we partnered with a group called Akeso and NXT Water out of LA, so they're really amazing companies in LA that are doing this functional fitness water. And it's all with an incredibly high level of CBD, and it's literally bottled, they're making this incredible fitness water.
INN: Why should investors look to BLOCKStrain as a potential investment opportunity?
RG: Good timing. 2018 was a rollercoaster. Anything associated with blockchain, whether we [utilize] crypto currency or not, [it] got caught up in that wave.
Whenever you can jump on a tech company right after they run live with a product, remember how the technology curve is, right? It's a hockey stick, right? We are hoping that 2019 is the year where we take that pivot up.
And so it's all about that adoption. Most tech companies, it's, "Oh, we're in development … and we're developing this and we're partnering with this to develop and design". Great. We're live. We're taking on genetics as we speak. We're actively moving product to the market today, and that's a good time to be a part of a software company as we start to onboard and increase our output.
INN: Is there anything you want to add about BLOCKStrain?
RG: No. I mean, again, it's an exciting year. We're expanding our horizons globally … so we're moving into that space step by step. In the meantime, focusing on the needs of our current existing clients, and on boarding our new license of production as well.
Don't forget to follow us @INN_Technology for real-time news updates!
Securities Disclosure: I, Bala Yogesh, hold no direct investment interest in any company mentioned in this article.
Editorial Disclosure: BLOCKStrain Technology is a client of the Investing News Network. This article is not paid-for content.
The Investing News Network does not guarantee the accuracy or thoroughness of the information reported in contributed article. The opinions expressed in these interviews do not reflect the opinions of the Investing News Network and do not constitute investment advice. All readers are encouraged to perform their own due diligence.