Blockchain Outlook 2020: Halving Approaches, Legitimacy Increases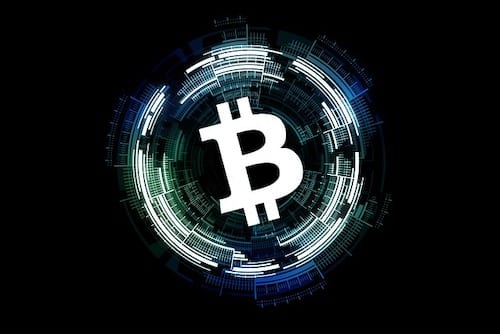 Analysts weigh in on the blockchain outlook, including how the landscape will continue to transform in 2020 with the bitcoin halving.
Click here to read the latest blockchain outlook.
Blockchain technology faced unexpected obstacles in 2019, including low institutional trading volumes, slow enterprise adoption and a general lack of public understanding.
However, even with these variables in play, blockchain continues evolving at a considerable speed, and bitcoin prices still skyrocketed over 135 percent over the course of the year.
Central to the technology is the understanding that it is typically only one segment of a solution. "A good project will not tout that it's a blockchain project first, but will offer a solution to an existing problem or create a new way of doing things. Blockchain will probably only be a part of the tech stack to that solution," Cathy Yoon, special counsel at Katten, told the Investing News Network (INN).
Unsurprisingly, looking forward to 2020, analysts say blockchain software applications will continue to broaden, with use cases in areas including law enforcement and enterprise.
When it comes to the cryptocurrency side of blockchain, analysts anticipate that the upcoming halving event in May 2020 will likely cause prices to rally. With the mining reward being split in half, bitcoin prices are anticipated to react like commodities do when they experience a cut in supply.
With the year at a close, INN spoke to experts and analysts in this field to discuss their outlook for blockchain technology going into 2020 and the years ahead. Along with the expansion of use cases and a foreseeable bitcoin price rally, experts talked about interoperability, institutionalization and government involvement in the advancing technology.
Blockchain outlook 2020: Greater legitimacy
In 2019, blockchain technology companies struggled to differentiate themselves from cryptocurrencies. Looking ahead, this trend will continue, enabling blockchain firms to gain greater legitimacy.
"I think separating blockchain as a solution to existing industry pain points from the initial coin offering craze will be an ongoing process," Kristi LaVeau, an associate with Much Shelist, told INN. "There is real value in blockchain, and even cryptocurrencies, that deserves to be taken seriously."
In turn, blockchain software solutions are likely to keep developing. "I think we can look forward to more widespread adoption of blockchain without cryptocurrency enterprise software solutions," said LaVeau.
Central to establishing legitimacy will be creating clarity on the technology.
"I think it's important to note that blockchain is a database technology, not an industry," explained Yoon. "As with any database, it can be used to create and track digital representations of any type of asset, item or idea. We already live in a world of digital representations, and all blockchain does is provides a better database technology for this and other purposes."
Blockchain outlook 2020: Government involvement
In 2019, the US Securities and Exchange Commission released a framework for security tokens, and a greater amount of interest is likely to emerge from securities regulators and government officials.
"Investors should keep an eye out for statements coming from regulators, and bills like Keep Big Tech Out of Finance and Stablecoins are Securities currently coming through the House," LaVeau said.
As agencies educated themselves on blockchain and cryptocurrencies, regulators sought collaborations in 2019. This, too, is only projected to continue.
"On the cryptocurrency side, I believe we will see further collaboration from government agencies on cryptocurrency regulation," LaVeau added.
Blockchain outlook 2020: Use case expansion
If harnessed correctly, blockchain has the potential to be applied across a number of use cases. A couple of examples include tracing financial transactions, as seen between Reliance Industries (NSE:RELIANCE) and HSBC (NYSE:HSBC), and identity verification applied through SecureKey, built on IBM's (NYSE:IBM) blockchain platform. Still, scalability issues remain.
"There are currently processing speed limitations and other issues with many blockchain solutions. The technology is good for limited circumstances," Gary Dewaal, special counsel at Katten, told INN. "For now, use it narrowly." He sees law enforcement as a promising area of use
"I believe more practical business applications of blockchain technology will be rolled out in 2020, and law enforcement will continue to utilize blockchain capabilities in connection with civil and criminal investigations," said Dewaal.
He further explained that public blockchains provide the infrastructure for an irrefutable audit trail of transactions.
In addition, Yoon said that she hopes to see heightened interoperability between blockchain protocols.
"I'm hoping a new theme for 2020 will be a focus on interoperability of various protocols and platforms. Right now, there are many different platforms that are competing for users," she said. "Without one emerging as the clear winner, I think it will be more important to develop the ability for different platforms to be able to connect and to 'speak' to each other."
Blockchain outlook 2020: Institutionalization
Counter to expectations, institutional interest in crypto took off slower than expected in 2019, David Martin, chief investment officer at Blockforce Capital, told INN. "The average crypto hedge fund's assets under management (AUM) are still sitting around US$5.5 million. It's a drop in the bucket for a traditional asset hedge fund."
Currently, demand from institutional investors has remained cautious; looking ahead, it will likely move at a similar pace, Martin commented.
According to Gartner's (NYSE:IT) hype cycle report, blockchain is entering the trough of disillusionment, a period during which interest wanes in the market. "2020 will continue the institutionalization, and it's a long, drawn out process that's going to be slower than everybody expects," said Martin.
Despite this, Grayscale, the largest digital asset manager with US$2 billion in AUM, reported that 84 percent of new fund inflows were from institutional investors in its second quarter Digital Asset Investment Report.
Blockchain outlook 2020: May 2020 halving
Perhaps one of the most anticipated events taking place in 2020 will be the bitcoin halving in May. Halvings typically occur every four years — or every 210,000 blocks — and next year's will cut the reward for bitcoin miners from 12.5 bitcoins to 6.5 bitcoins.
"The halving is reducing supply. If you look at commodities like natural gas or oil, any time you have a shock to the system where supply gets decreased, you see a rally in the price," Martin said.
Additionally, the upcoming halving event is incentivizing bitcoin miners to keep the price of the digital asset low as the larger miners aim to gain a greater monopoly on their mining activity.
"One of the interesting things that I've been reading about has been that the miners are more well positioned to keep the price of the asset lower to squeeze out the smaller miners," said Martin. "That way, when the block rewards get cut in half next year, you almost have more of a monopoly on who's processing the miner and it is dominated by the large powerhouses out there."
It will be interesting to watch how the bitcoin community responds leading up to the event.
Blockchain outlook 2020: Investor takeaway
The bottom line is that 2020 will likely witness a wide cross section of activity in both blockchain technology and digital assets. Still, central to progress will be the tangible, practical applications of the technology. While education will remain important, development of the technology will be vital.
"The thing about technology is that there is innovation all around us all the time. New products are introduced daily, but we, as the general public, do not talk about the underlying tech stacks; (we) just use the products," Yoon said. "Don't get me wrong, education is important, but I also think the development of the technology is more important than discussing it."
Don't forget to follow us @INN_Technology for real-time news updates!
Securities Disclosure: I, Dorothy Neufeld, hold no direct investment interest in any company mentioned in this article.
Editorial Disclosure: The Investing News Network does not guarantee the accuracy or thoroughness of the information reported in the interviews it conducts. The opinions expressed in these interviews do not reflect the opinions of the Investing News Network and do not constitute investment advice. All readers are encouraged to perform their own due diligence.