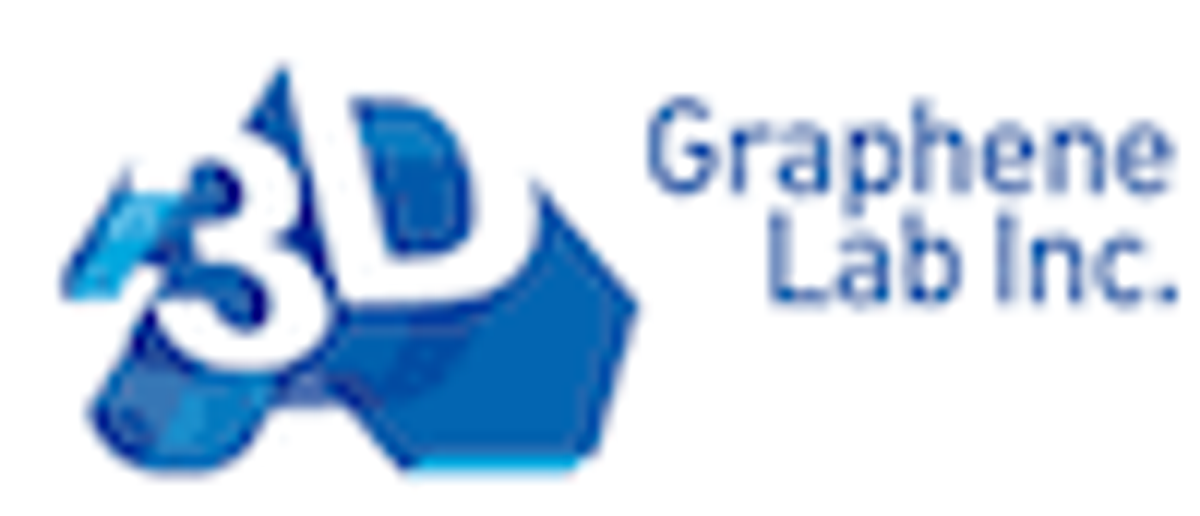 January 24, 2017 / TheNewswire / Calverton, NY – Graphene 3D Lab (TSXV:GGG, OTCQB:GPHBF) is pleased to announce that it has expanded its product line.
January 24, 2017 / TheNewswire / Calverton, NY – Graphene 3D Lab (TSXV:GGG, OTCQB:GPHBF) is pleased to announce that it has expanded its product line. One of the Company's feature products "Conductive Graphene Filament", a Conductive PLA 3D printing filament, will now be available in the 3 mm diameter on the Company's on-line stores, www.blackmagic3D.comand www.graphene-supermarket.com . The Company is adding this product to meet multiple requests from its customers using 3D Printers from a variety of manufacturers such as Lulzbot, Ultimaker, and many others with this filament standard.
"With the development of the 3D printing industry, the standards for the consumables manifest themselves. As a leading supplier of advanced 3D printing materials we should follow this trend to meet our customers' needs while simultaneously growing our evolving client base." commented Graphene 3D Lab co-CEO Daniel Stolyarov, "We will keep expanding our product line of 3D printing materials and keep our shareholders informed on the progress".
Read the full company profile.
About Graphene 3D Lab Inc.
Graphene 3D Lab, Inc. is a world leader in the development, manufacturing and marketing of proprietary composites and coatings based on graphene and other advanced materials. These diverse materials have a wide spectrum of commercial, research and military applications. The Company's wholly owned subsidiary, Graphene Laboratories Inc., currently offers over 100 graphene and related products to a client list comprised of more than 11,000 customers worldwide, including nearly every Fortune 500 tech company and major research university. Some notable clients are: NASA, Ford Motor Co., GE, Apple, Xerox, Samsung, Harvard University, IBM and Stanford University. The Company's suite of products are available online at the company's e-commerce platform Graphene Supermarket (www.graphene-supermarket.com).
The 3D printing division of the Company offers a portfolio of specialty fused filament fabrication filaments. These materials can be purchased through multiple distribution networks worldwide or directly online at www.blackmagic3D.com. Graphene 3D also holds a new proprietary technology encompassing the preparation and separation of atomic layers of graphene. This technological breakthrough represents a new, energy efficient process to manufacture, sort and classify graphene nanoparticles resulting in the potential for large scale production of high grade graphene at lower costs than exist in today's marketplace.
The Graphene 3D facility is located in Calverton, NY and is equipped with material processing and analytical equipment. The company has seven US patent applications pending for its technology. For more information on Graphene 3D Lab Inc., visit www.graphene3dlab.com.
ON BEHALF OF THE BOARD
Daniel Stolyarov,
President & Co-CEO
For More Information:
Commercial Inquiries:
Daniel Stolyarov
Co-Chief Executive Officer
Telephone: (631) 405-5113
Email: daniel.stolyarov@graphene3Dlab.com
Investor Inquiries:
Keith Lehn
Investor Relations Coordinator
Telephone (631) 405-5114
Email: investors@graphene3Dlab.com
THE FORWARD-LOOKING INFORMATION CONTAINED IN THIS PRESS RELEASE REPRESENTS THE EXPECTATIONS OF THE COMPANY AS OF THE DATE OF THIS PRESS RELEASE AND, ACCORDINGLY, IS SUBJECT TO CHANGE AFTER SUCH DATE. READERS SHOULD NOT PLACE UNDUE IMPORTANCE ON FORWARD-LOOKING INFORMATION AND SHOULD NOT RELY UPON THIS INFORMATION AS OF ANY OTHER DATE. WHILE THE COMPANY MAY ELECT TO, IT DOES NOT UNDERTAKE TO UPDATE THIS INFORMATION AT ANY PARTICULAR TIME EXCEPT AS REQUIRED IN ACCORDANCE WITH APPLICABLE LAWS.FORWARD LOOKING INFORMATION
Neither TSX Venture Exchange nor its Regulation Services Provider (as that term is defined in policies of the TSX Venture Exchange) accepts responsibility for the adequacy or accuracy of this release.
Connect with Graphene 3D Lab (TSXV:GGG, OTCQB:GPHBF) to receive an Investor Presentation.
Investing News Network websites or approved third-party tools use cookies. Please refer to the  cookie policy for collected data, privacy and GDPR compliance. By continuing to browse the site, you agree to our use of cookies.