By Dave Brown – Exclusive to NaturalResourcesInvestingNews.com With the focus of most of the news flow this week centered around oil prices, inflation fears, and nuclear proliferation discussions with Iran, investors in natural resources may not be spending enough time looking at timber as an investment opportunity. Commodities investors and natural resources industry stakeholders alike …
By Dave Brown – Exclusive to NaturalResourcesInvestingNews.com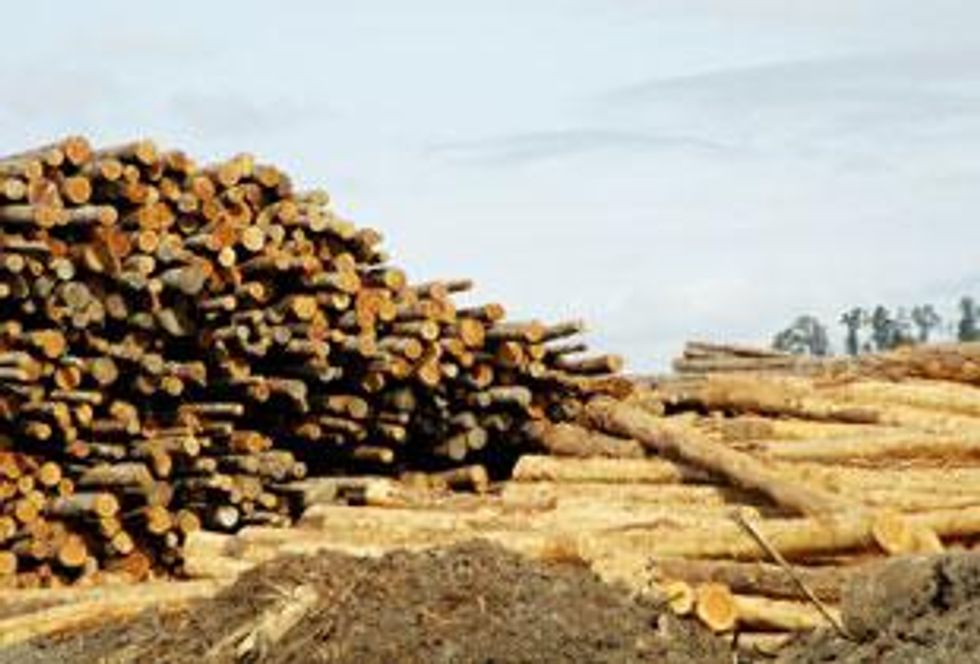 With the focus of most of the news flow this week centered around oil prices, inflation fears, and nuclear proliferation discussions with Iran, investors in natural resources may not be spending enough time looking at timber as an investment opportunity. Commodities investors and natural resources industry stakeholders alike may be holding onto concentrated positions in correlated asset classes which have seen strong growth through the bull market and might do well to consider rebalancing their portfolios to expose themselves to what may appear to be an undervalued asset. Environmental restrictions and loss of land to development pressures have greatly reduced the global availability of timberland, providing several long term secular themes which may drive strong investment returns for value investors patiently awaiting an attractive entry point.
But money doesn't grow on trees
Research analyst George Nicholls, contends that because of the consistent, predictable, organic growth, timber provides a non correlated yield of 2%-8% per year (dependant on species, age, and climate). These yields can become compounded as demand often increases for older and more mature products.
There is also a large potential for increased interest in cellulosic ethanol over corn-based ethanol, because of the sentiment that using food crops to create biofuels is harmful to poorer countries. Additionally, the environmental impacts of corn ethanol are coming into question due to the heavy use of water resources and fertilizer in the production process. Cellulosic ethanol can be produced from forest residuals and waste products. Cellulosic ethanol is chemically the same as ethanol produced from soybeans or corn; however, it contains net energy levels 300% higher than corn ethanol and emits a lower net content of greenhouse gases.
Company News
International Paper (NYSE: IP) received a "buy" rating this week in a report published by the Deutsche Bank paper and forest products research team. The Deutsche Bank team recently hosted a series of meetings with industry executive, Frank Graves, who has worked for a number of Canadian firms and is the former Chief Operating Officer for Ilim Pulp. The company is 50% owned by International Paper and is one of Russia's largest pulp & paper producers. According to the research report, "Frank Graves pointed out that the new President Dmitry Medvedev had held legal and strategic-planning roles for Ilim earlier in his career. Graves believes Medvedev was keen to encourage investment in this sector and was puzzled that the world's largest owner of forestland should be a net importer of paper." Given the large population of Russia (141 million people) and the relatively low level of consumption for paper and paper board, the country represents a great opportunity as both a producer and a consumer. International Paper would enjoy the first mover advantage given exposure to this market via its 50% ownership of Ilim Pulp.
Citigroup Analyst, Chip Dillon published a research report earlier in the month stating with cautious optimism that even, "with the housing and repair/remodeling environment the worst since at least 1991, lumber prices mounted a 20% seasonal rally this spring, while OSB saw a 60% jump. For now, we expect prices to continue softening in coming weeks, but given recent capacity closures, the strong Canadian dollar and economic stimulus, we see higher prices next Fall/Winter than seen last year."
International Paper is scheduled to release earnings at the end of the month. Chairman and Chief Executive Officer, John Faraci demonstrated confidence during the company's last conference call, in summarizing the first quarter earnings, "despite a very weak U.S. economy and some uncertainty about when it's going to get better, if input costs remain similar to the already high levels we've experienced in the first quarter, we would expect second quarter earnings to be higher than first quarter levels."
International Paper is a global paper and packaging company that is headquartered in Memphis, Tennessee, with primary markets and manufacturing operations in North America, Europe, Latin America, Russia, Asia and North Africa. The company share price has increased 6.3% this week, to close Friday's trading session at USD $23.38. International Paper currently has a market capitalization of USD $ 10.0 B and has a range of price targets stretching from USD $28.00 – $44.00.
Investing News Network websites or approved third-party tools use cookies. Please refer to the cookie policy for collected data, privacy and GDPR compliance. By continuing to browse the site, you agree to our use of cookies.