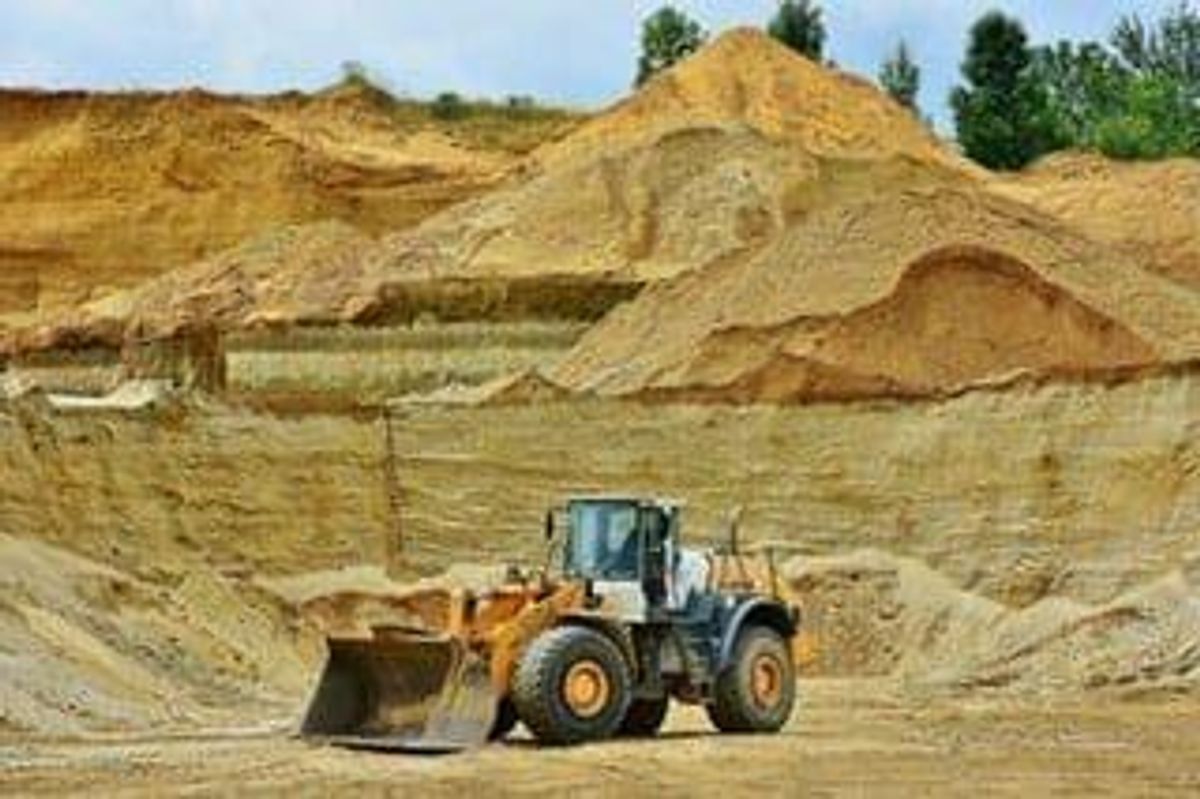 When US President Donald Trump was elected, many miners thought he might help them move forward. Has that actually happened?
When US President Donald Trump was first elected, there was a sense of optimism in the mining sector.
Many market watchers believed a Trump presidency could be beneficial for the gold price, with some predicting massive gains for the yellow metal.
Indeed, prior to the election, HSBC (NYSE:HSBC) said that gold could hit $1,500 per ounce by the end of the year with a Trump win, while Societe Generale (EPA:GLE) was calling for a "knee-jerk rally" to $1,400.
There was also hope that Trump would make it easier for mining companies to operate. All miners — not just gold miners — were expected to benefit from looser regulations, faster permitting times and the like.

As Mercenary Geologist Mickey Fulp
said not long after Trump's inauguration
, "he wants to do away with the Environmental Protection Agency (EPA) … and he wants to build out infrastructure, so that's all going to be very positive for the commodities space."
Those early predictions have not all been accurate. The gold price didn't go up to
$1,400 or $1,500
after Trump was elected (although 2017 was gold's best year since 2010). But what
 about predictions for the mining industry as a whole? Below we explore what Trump's presidency has meant so far.
Trump's coal industry revival
Trump's work to revive the US coal industry is arguably the most noticeable way he's impacted the mining sector since being elected. Trump has been a longtime advocate of coal, and after becoming president he quickly began trying to make it easier for coal companies to thrive. Among other things, he has eliminated Obama-era measures such as a ban on new coal leases on public lands.
That said, questions have been raised about how many jobs Trump has created by making those and other changes. Even Robert Murray, head of the largest privately owned coal company in the US, has encouraged the president to "temper his expectations" about bringing jobs back. He believes it is more likely that Trump will be able to "level the playing field" between coal and renewable energy sources.
Others have pointed to the fact that while Trump has introduced some measures that are beneficial to coal miners, he has put others forward that will hamper the development of clean coal, also known as carbon capture and storage. The argument is that without policies to make clean coal more appealing to power providers, it will be too expensive for them to use.

Nevertheless, some companies believe Trump has the power to spark changes. Major producers
Arch Coal
(NYSE:
ARCH
) and
Peabody Energy
(NYSE:
BTU
) have both made positive comments on his efforts, with the former saying, "Arch anticipates that the new administration will constructively address the regulatory burden that has pressured the industry in recent years."
Trump is also pursuing policies that could be beneficial for commodities other than coal. For instance, during his campaign he promised to
spend $1 trillion on infrastructure
in the next decade, a move that could push up
copper
demand and prices;
reports
indicate that this plan is still in the cards.
In addition, he's interested in giving nuclear power a more important role in America's energy mix —
at the end of June last year, he
announced the launch
of a complete review of current policies with the goal of identifying ways to revive the industry. Trump is also
pursuing two
different initiatives
that could eventually benefit US
aluminum
producers.
Finally, Trump said in a 
December 2017 executive order
 that he would like to decrease the US' dependency on foreign sources of critical metals. He cited economic and military vulnerability as causes for concern, and the order may result in a loosening of environmental regulations in favor of increased permits for US mineral exploration. That would bode well for the critical metals sector.
A change in sentiment
While the above examples help show what Trump has done to try to help mining companies, they don't necessarily shed light on what impact his actions have had. To find out, we asked a number of experts what effect he has had so far. Overall, they agree that while change has been slow, a shift in attitudes toward mining is taking place.
"There hasn't been a lot that has changed yet, but he's put people in power who are hostile towards environmental regulation and all that. So there is an agenda in place to reverse all the rules and regulations and make it easier to develop projects," John Kaiser of Kaiser Research said recently.

Louis James, editor of the International Speculator at Casey Research,
made a similar comment last July
, noting, "Trump's EPA is visibly different from Obama's EPA, and that EPA has, for example, come to the table as a more honest and fair player with Northern Dynasty Minerals (TSX:
NDM
,NYSEMKT:NAK)."
In May 2017, Northern Dynasty, whose Alaska-based Pebble project spent several years at a standstill under Obama, 
reached a settlement
with the EPA that paves the way for it to move forward. Since then, the EPA has announced plans to maintain restrictions on Pebble, though it claims the decision "neither deters nor derails the application process of [the] proposed project." 
A number of mining company execs are also optimistic about what Trump may be able to help them accomplish.
Speaking at PDAC
in 2017 ,
Rob McEwen, chairman and chief owner of McEwen Mining (TSX:
MUX
,NYSE:MUX), said, "the market is very excited about reducing the amount of regulations, so speeding up the ability of business to put money to work, cutting taxes."
Scott Melbye, executive vice president of US
uranium
producer Uranium Energy (NYSEMKT:
UEC
),
commented
after returning from a visit to Washington that he is very encouraged about the Trump administration's stance on nuclear energy. "Nuclear is not just part of the mix in [US] energy policy going forward, it's a priority," he said. 
UEC and 
Energy Fuels
 (TSX:
EFR
,NYSEAMERICAN:UUUU) recently
called on the US government
to investigate the effects of uranium imports on national security, and asked Trump to use his authority to adjust imports to ensure the long-term viability of the US uranium-mining industry. Market watchers are now waiting to see what the response to the petition will be.
What's the verdict?
All of that said, there are limits to what Trump will be able to do for mining companies. As Kaiser pointed out, no matter what policies he rolls back or what new regulations he puts in place, local interests will remain a major factor. What's more, slow permitting timelines and delays remain an issue. "We have yet to see a change in the speed in which stuff gets approved," he said.

Relatedly, Adrian Day of Adrian Day Asset Management
has noted
, "certainly the president has already begun to ease restrictions on mining on federal land … we've seen the Keystone pipeline approved." However, "it's only part of the equation," with state and local permitting being additional hurdles.
Northern Dynasty and Pebble are another example that shows that while Trump can set mining-friendly initiatives in motion he alone can't make them happen. Trump's recent decision to cut protections for Utah monuments
are another example
— they "potentially [open] the land to big corporate developers and the
oil
and
gas
industry," but the move is expected to incite backlash from environmental groups.
So is Trump really helping American mining companies? While it's clear that he's instigated some positive changes in sentiment, approving projects, and scaling back environmental protections, it will likely be awhile before measurable differences in the US operating environment become apparent. As Day said, "[Trump is] definitely a positive, it'll work through over time."
This is an updated version of an article first published by the Investing News Network in 2017. 
Don't forget to follow us
@INN_Resource
for real-time news updates!
Securities Disclosure: I, Amanda Kay, hold no direct investment interest in any company mentioned in this article.Editorial Disclosure: Energy Fuels is a client of the Investing News Network. This article is not paid-for content.
Investing News Network websites or approved third-party tools use cookies. Please refer to the  cookie policy for collected data, privacy and GDPR compliance. By continuing to browse the site, you agree to our use of cookies.