5 Top TSXV Stocks: Alexander Nubia Gains on Start of Drilling at Hamama
Alexander Nubia took the top spot, and was followed by DNI Metals, Fire River Gold, Kombat Copper and Eloro Resources.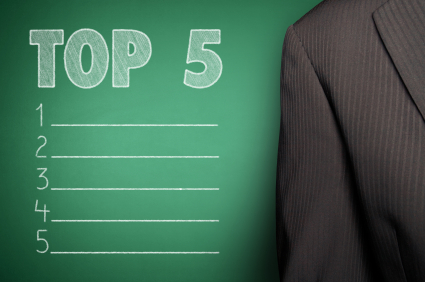 The week is ending early due to the Easter holiday, and the TSX Venture Exchange was able to close it on a strong note. The exchange finished Thursday up 0.25 percent, at 683.02 points.
Alexander Nubia International (TSXV:AAN) was the top gainer, and it was followed by DNI Metals (TSXV:DNI), Fire River Gold (TSXV:FAU.H), Kombat Copper (TSXV:KBT) and Eloro Resources (TSXV:ELO). Here's a look at what moved the share prices of those companies this past week.
Alexander Nubia International
Alexander Nubia International focuses on precious and base metals exploration in Egypt. The company has 100-percent ownership of three projects in the country, and on March 31 it announced the start of drilling at its Hamama gold–copper–zinc–silver project.
This development propelled the company's share price up 133.33 percent for the week to close at $0.14. Alexander Nubia anticipates releasing results from the drill program at the end of April or beginning of May.
DNI Metals
The share price of DNI Metals climbed 75 percent this week to hit $0.21. The development company holds a range of projects across Alberta and Ontario that have the potential to yield base and precious metals, rare earths, diamonds and uranium.
The company is also looking to expand into the graphite space, and on March 30 provided further details regarding a graphite supply agreement under which it will provide wholesale graphite from a flake graphite producer in South America to customers in North America, including Great Lakes Graphite (TSXV:GLK).
DNI was also in the news this past week when it revealed that grab samples taken from a newly acquired Madagascar property indicate that a sizable amount of graphite is located throughout the project. The company intends to follow up on this preliminary information with a more detailed program starting later in the month.
Fire River Gold
Canadian mining and exploration company Fire River Gold posted the week's third-largest gain, closing at $0.40 after climbing 60 percent. Fire River did not release news that would explain the rise, and the company does not possess any active projects at this time.
Kombat Copper
With an 80-percent interest in five mining licenses at three properties in Namibia's Otavi Mountainlands, Canada-based mining and exploration company Kombat Copper is, as its name suggests, focused on copper. Its share price closed at $0.10 after rising 46.15 percent throughout the week.
The company has not issued news since it announced a strategic divestment of non-core assets on March 25. This action removed five non-core exploration prospecting licenses from the company's holdings, as well as the town of Kombat, to a private Nambian company.
Eloro Resources
Exploration and mine development company Eloro Resources rounds out the week's top five with a 40-percent share price gain. Its share price closed at $0.18, but the company did not release news to explain the improvement.
That said, Great Lakes Graphite, which, as mentioned this past week solidified a graphite supply deal with DNI, has an option and joint venture agreement with Eloro for the Summit-Gaber cobalt property, and it's possible that Eloro was buoyed by Great Lakes' good fortune this past week.
Data for TSXV Top 5 articles is retrieved and reported each Friday. Only companies with a market capitalization greater than $10 million prior to the week's gains are included.
Related reading:
5 Top TSXV Stocks: Lion One Metals Gains on Mining Lease Receipt