5 Top TSX Stocks: Drill Results Push Mawson into Top Spot
The top gainer was Mawson Resources, and it was followed by Karnalyte Resources, Serabi Gold, Azarga Uranium and Century Iron Mines. Here's a look at what moved the share prices of those companies this past week.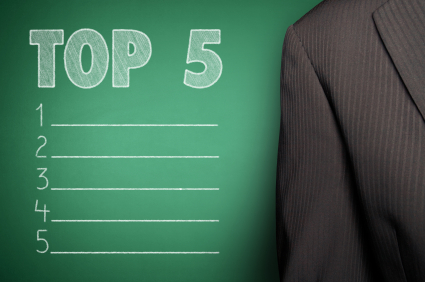 The S&P/TSX Composite index (INDEXTSI:OSPTX) retreated slightly on Friday after posting gains in four of the five previous sessions, Reuters reported. The news outlet states that investors are exercising caution ahead of Monday's US trading holiday. 
Given those gains, it's not surprising that some companies listed on the TSX fared well this past week. The top gainer was Mawson Resources (TSX:MAW), and it was followed by Karnalyte Resources (TSX:KRN), Serabi Gold (TSX:SBI), Azarga Uranium (TSX:AZZ) and Century Iron Mines (TSX:FER).
Mawson Resources
As mentioned, Mawson Resources took the top spot on the TSX this past week. It saw a gain of 16.67 percent, reaching $0.21. The exploration and development company is focused on its Rompas and Rajapolat gold projects in Finland.
Earlier this week, Mawson announced the latest high-grade drill results from its 100-percent-owned Palokas gold discovery, also in Finland. Highlights include 19.6 meters at 7.5 g/t gold from 18.1 meters in hole PRAJ0107. That includes 5 meters at 24.1 g/t gold from 26.7 meters with visible gold present.
"This is a great result for our investors, and highlights the developing potential of the Palokas discovery," said Michael Hudson, president and CEO of Mawson Resources. "Gold intersections are wide, high-grade and near surface, all providing motivation for our continued optimism for this exciting gold discovery."
Karnalyte Resources
Karnalyte Resources closed the week at $0.83 after gaining 12.16 percent. The company is in the business of developing and producing high-quality agricultural and industrial potash and magnesium products. Additionally, Karnalyte is looking to develop and extract a carnalite-sylvite mineral deposit through a solution-mining process.
The company put out no news this week, but earlier in month it announced its Q1 2015 financial results. The company reported net working capital of $37 million, down from $45.9 million during the year-ago period.
Serabi Gold
Serabi Gold is a gold exploration and production company that's focused gold deposits in Brazil — specifically, its 100-percent-owned Palito gold mine. At the end of the week, the company had gained 11.76 percent to reach $0.10.
Like Karnalyte, Serabi released no news this week, but did put out its Q1 financial results on May 15. They show that it ganered revenue of $7,484,215. After depreciation and sales costs, the company's gross profit was $1,506,586. Meanwhile, gold production for the quarter totaled 7,759 ounces. In March alone, gold production reached 3,005 ounces, which is the highest monthly production level to date.
Azarga Uranium
Azarga Uranium gained 11.29 percent last week to reach $0.35. The company owns six uranium projects, deposits and prospects in the US. Additionally, it has projects in Kyrgyzstan as well as investment holdings in Anatolia Energy (ASX:AEK) and Black Range Minerals (ASX:BLR).
The company's main focus is the Dewey Burdock project in South Dakota. Azarga announced earlier in the month that no stay was filed against its US Nuclear Regulatory Commission Final Source and Byproduct Materials License for the project, allowing the license to remain effective. The company did not release any news this week.
Century Iron Mines 
Century Iron Mines closed at $0.37 this week after gaining 10.61 percent. The iron exploration and development company has significant properties in the Labrador Trough in Quebec and Newfoundland and Labrador, as well as in the James Bay area.
The company's most advanced project is the Joyce Lake open-pit DSO project, which is a joint venture with Chinese state-owned WISCO. The company did not release any news this past week.
Data for TSX Top 5 articles is retrieved each Friday after market close. Only companies with a market capitalization greater than $50 million prior to the week's gains are included. 
Related reading: 
5 Top TSX Stocks: Ivernia, Frontier Rare Earths Up Over 25 Percent
5 Top TSX Stocks: Lithium Americas Up on News of POSCO Talks
5 Top TSX Stocks: Copper Mountain Up Over 30 Percent on Q1 Results
5 Top TSX Stocks: Perseus Mining Up on a Slew of News