5 Top TSX Stocks: Ivernia, Frontier Rare Earths Up Over 25 Percent
The top gainer on the TSX last week was lead-focused Ivernia. It was followed by Frontier Rare Earths, New Pacific Metals, Geodrill and Mega Uranium.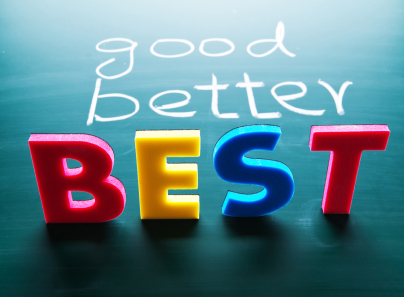 Last Friday, the S&P/TSX Composite index (INDEXTSI:OSPTX) rose 80 points, or 0.5 percent, closing the day at 15,108.12 points. However, for the week overall the index fell 0.4 percent. That's it third weekly decline and its worst streak in 2015, according to Bloomberg News.
That said, a number of TSX-listed companies fared well last week. The top gainer was Ivernia (TSX:IVW), and it was followed by Frontier Rare Earths (TSX:FRO), New Pacific Metals (TSX:NUX), Geodrill (TSX:GEO) and Mega Uranium (TSX:MGA).
Ivernia
As mentioned, Ivernia took the top spot on the TSX last week, gaining 33.33 percent to close at $0.02. The lead-focused company owns the Paroo Station mine in Western Australia. However, on January 16, the mine was placed on care and maintenance due to difficult market conditions.
The company has released little news lately, but earlier this month announced nominees for its board of directors. An election will take place at its special meeting of shareholders on June 18.
Frontier Rare Earths
Frontier Rare Earths, which is focused on rare earths in Southern Africa, gained 28 percent to close last week at $0.32.
The gain came after the company announced the results of a prefeasibility study (PFS) for its Zandkopsdrift project in South Africa. The report shows that the project will be able to produce "a range of high purity, separated rare earths" in a technically feasible and economically robust manner.
"Frontier is pleased to have completed a positive PFS on Zandkopsdrift which confirms the significant economic potential of Zandkopsdrift and the opportunity for Frontier to become a major new producer of high purity separated rare earths and manganese sulphate," said James Kenny, president and CEO of the company.
New Pacific Metals
New Pacific Metals climbed 22.58 percent last week to reach $0.19. The gold– and silver-focused exploration and development company owns the Tagish Lake gold project in Yukon, Canada, as well as the RZY project in China. Silvercorp Metals (TSX:SVM) is the company's biggest shareholder, as well as the largest primary silver producer in China.
Last week, the company announced its unaudited condensed and consolidated interim financial results for the three and nine months ended March 31, 2015. During Q1 2015, the company achieved net income attributable to equity holders of $1,588,543, or $0.02 per share; during the same time frame the previous year, that amount came to $418,310, or $0.01 per share. For the nine months ended March 31, the company achieved net income attributable to equity holders of $2,548,549, or $0.04 per share.
Geodrill
Geodrill is an exploration drilling company with a fleet of 39 drill rigs operating in Africa. It has operations in Ghana, Burkina Faso, Cote d'Ivoire, Mali and Zambia. The company gained 22.45 percent last week to hit $0.60.
The company recently announced its 2015 first-quarter financial results, noting that its revenue came to $9,388,000. That's an increase over $5,445,000 from the same period last year.
"This is the fourth consecutive quarter in which Geodrill has generated over $9M in revenue and positive gross margins," said Dave Harper, president and CEO of Geodrill. "Our strong customer base, high performance fleet of rigs and scale of operations allows Geodrill to sustain our business in the recessional market while being well-poised for growth opportunities."
Mega Uranium
Mega Uranium took the final spot on last week's gainers list. Its share price rose 15.79 percent during the week to close at $0.11. The Toronto-based company is focused on uranium properties in Australia and Canada.
At the end of last week, the company announced a non-brokered private placement of up to 25,000,000 units priced at $0.09 each for gross proceeds of up to $2,250,000. The money will be put towards general working capital.
Data for TSX Top 5 articles is retrieved each Friday after market close. Only companies with a market capitalization greater than $50 million prior to the week's gains are included.
Editorial Disclosure: IC Potash is a client of the Investing News Network. This article is not paid-for content.
Related reading:
5 Top TSX Stocks: Lithium Americas Up on News of POSCO Talks
5 Top TSX Stocks: Copper Mountain Up Over 30 Percent on Q1 Results
5 Top TSX Stocks: Perseus Mining Up on a Slew of News
5 Top TSX Stocks: General Moly Up Over 40 Percent
5 Top TSX Stocks: MagIndustries in Top Spot with Gain of 16.67 Percent