Sep. 30, 2013 11:45AM PST
Boxxer Gold, TerraX Minerals, Bowmore Exploration, Tasman Metals and Cub Energy saw some of the highest gains on the TSX Venture Exchange last week.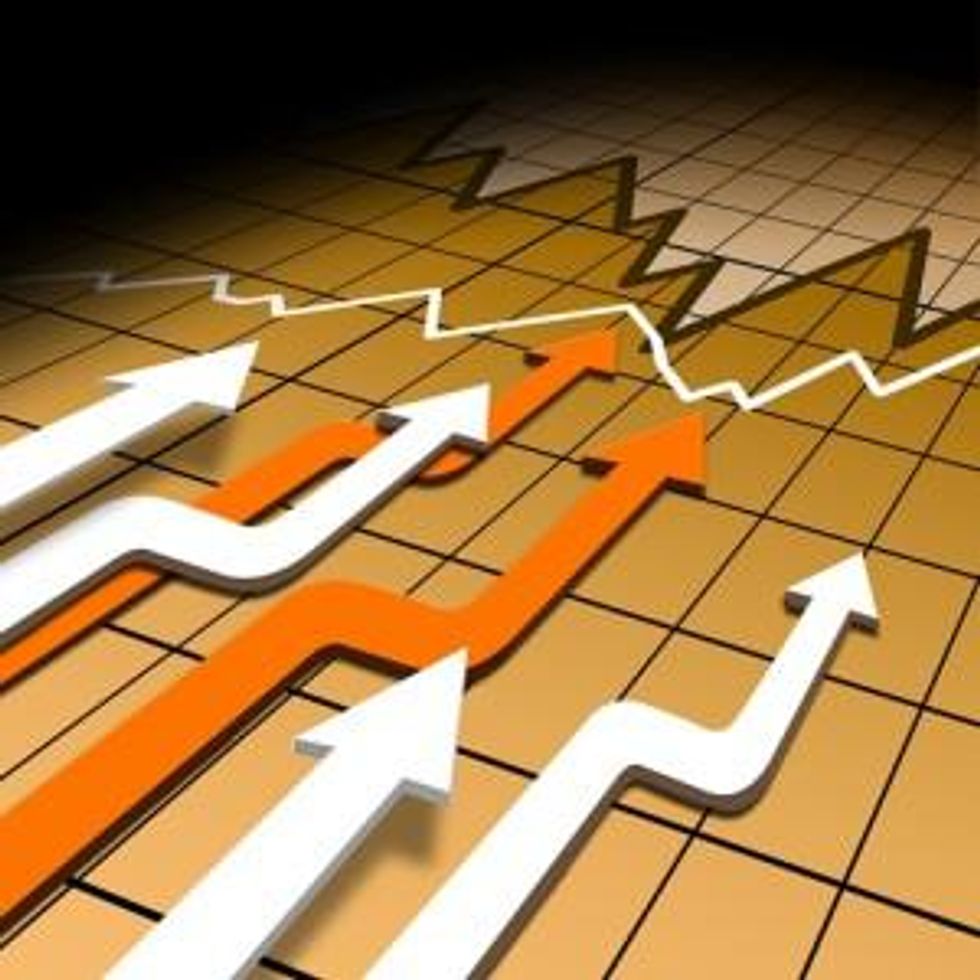 Last week, a number of companies experienced share price gains on the TSX Venture Exchange.
Here's a brief look at the five that saw the most significant increases.
Boxxer Gold (TSXV:BXX)
Boxxer Gold's stock rose 57.14 percent last week on a trading volume of more than 744,800. The company is engaged in the discovery and development of polymetallic porphyry copper deposits in the United States and Canada. Porphyry copper deposits account for 60 percent of the world's copper production and more than 95 percent of the world's molybdenum production, according to Boxxer's website.
The company has properties in Nevada and Idaho in the US, and British Columbia, Ontario and the Northwest Territories in Canada. In addition to copper, Boxxer focuses on gold, silver and molybdenum.
TerraX Minerals (TSXV:TXR)
Exploration and development company TerraX Minerals rose 43.82 percent last week on a trading volume of 1,380,270. The company is currently focused on exploring its Northbelt gold property, which consists of 121 mineral leases over 8 miles of strike along the Yellowknife Gold Belt in Canada's Northwest Territories. TerraX also has a porphyry gold and copper property in Newfoundland.
On September 25, TerraX reported high-grade gold assay results from drilling at Northbelt. The results indicate that the project contains large gold reserves, news that may account for the rise in TerraX's stock price last week.
Bowmore Exploration (TSXV:BOW)
Bowmore Exploration rose 22.22 percent last week. The company is involved in the acquisition, exploration and development of gold properties in Canada and Mexico. It has a property in the Central Appalachians of Southern Quebec that has been identified as an extensive sedimentary belt dominated by shale, mudstone and greywacke. The gold in the area is known as Black Slate gold and is similar to the gold found in areas like Uzbekistan, Russia and Brazil.
Bowmore also has a property in Quebec that has been mined sporadically since the 1930s and, according to the company, shows great promise. Its Mexican properties are in Sonora.
Tasman Metals (TSXV:TSM,NYSEMKT:TAS)
Tasman Metals rose 18.42 percent last week. The company is interested in acquiring and exploring unproven rare earth properties, largely in Scandinavia, and holds rare earth properties in Sweden, Finland and Norway. Rare earth elements are in high demand as they are important in the technological and green energy sectors, as per Tasman's website. More than 95 percent of rare earths are currently supplied by China; as a result, the European Union is supporting policies aimed at sourcing the materials domestically.
The company also owns various interests in iron ore exploration claims in Sweden.
Cub Energy (TSXV:KUB)
Cub Energy, which is interested in exploring, developing and producing petroleum and natural gas properties in Eastern Europe, rose 17.5 percent last week. Cub Energy owns a 100-percent working interest in four licenses in Ukraine and Turkey. One field is in production, while the other three are currently under exploration. The Rusko-Komarivske field, which is currently in production, is in the Transcarpathian Basin in Western Ukraine near the Slovak Republic, Hungary and Romania. Cub aims to use western techniques and capital in combination with local expertise to exploit its properties to the fullest extent.
Related reading: 
Tasman Metals: Focused on Swedish Heavy Rare Earths
INN VIDEO: Tasman Metals' Mark Saxon Sees Bright Future for Swedish HREEs
Featured
Investing News Network websites or approved third-party tools use cookies. Please refer to the cookie policy for collected data, privacy and GDPR compliance. By continuing to browse the site, you agree to our use of cookies.