Silver struggled to maintain strength early on this week, then came under pressure that forced it to new lows.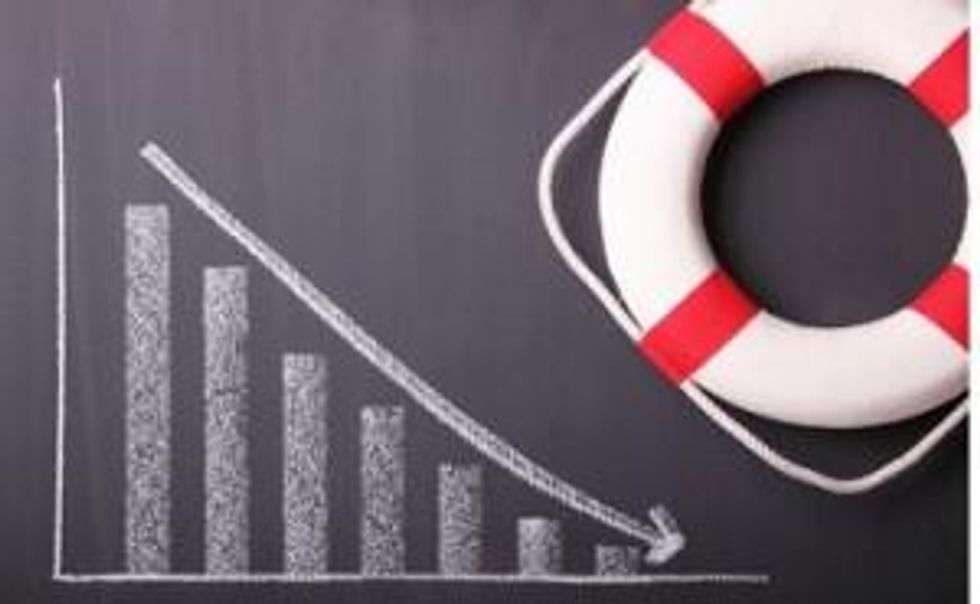 Downward pressure in the silver market has not abated. Friday's action provided a clue as to what was in store this week. Silver was pushed below its 50-day moving average and though it could not be kept down at that level for the close, the metal lost $0.75. As North America slept Sunday night, pressure was again applied to the market, setting silver up for a week that saw it touch new lows.
Monday morning, silver fell to a new low coming out of the gate. To the relief of bulls, the metal was able to claw its way back and actually closed near the session high at $32.45 with a gain of $0.38.
But Tuesday, those vying for lower prices had their wishes granted. The markets were forced to digest news of rising Spanish bond yields and the fact that the nation's economy contracted during the third quarter; further, Moody's downgraded some sectors of the Spanish economy. In the US there was a slew of disappointing company earnings reports.
The risk-off sentiment prompted investors to search for quality and safety. The dollar moved higher while the euro and gold slumped. Silver, likewise could not remain afloat and was pushed below its 50-day moving average, hit a fresh six-week low and closed down $0.68 on the New York spot market at $31.67.
A market focal point this week was a two-day Federal Open Market Committee meeting that appears to have produced nothing especially meaningful for the silver market — except perhaps disappointment for those wanting more action from the Fed. The benefits of QE3 are rapidly disappearing and US economic data continues to improve. That is not only weighing on hopes that the Fed will be prompted to act more aggressively, but is also leading to speculation that its current program may not continue as long as many would like.
More market participants are starting to draw the conclusion that instead of expecting to thrive on monetary policies, investors are going to have to get used to the idea of markets driven by fundamentals. For silver, that could be a reason for concern.
It's festival season in India, yet silver was on three-day downtrend this week, falling below the important psychological level of 60,000 rupees before seeing some improvement Thursday. Buying is scattered, with many days of weak demand, and players on the Multi Commodity Exchange have been unwinding their speculative positions.
News of a 2.8 percent decline in Chinese silver imports in September was also a source of pressure on silver this week. Furthermore, HSBC warned that future Chinese demand for silver may be curbed due to an oversupply of solar panels. The bank referred back to its belief that silver demand for solar panels is also declining for two other major producers: the US and Germany.
The latest Commitments of Traders report reveals continued erosion of net speculative length and open interest for COMEX silver. Two weeks ago, silver ETF investors dropped 25.5 metric tons. Last week, the outflows more than doubled, with 54.6 metric tons of silver sold.
Scotiabank, a major market participant, has quickly changed its bullish tune. "We are bearish so long as silver trades below $33.40," the firm said in a market comment.
The close
An improvement of sentiment was seen in the markets Thursday. Silver was able to draft support from rising gold prices and speculation about forthcoming monetary policy from the Bank of Japan. December silver on the COMEX was about $0.50 higher at $32.12 after the US day session closed. The final New York spot price was $32.11, a $0.38 gain.
Silver needs more than an up day here and there. Market participants continue to warn that silver bulls must step their game up as silver's risks of falling solidly into bear territory are increasing.
Company news
South American Silver (TSX:SAC) delivered a formal letter to the Bolivian government notifying it of an investment dispute between the two parties. The company said the dispute arose due to acts by the Bolivian government, including a decree revoking mining concessions held by Compania Minera Malku Khota, a subsidiary of South American Silver.
The company accused the Bolivian government of being in violation of the Bilateral Investment Treaty and said the notification triggers a six-month cooling-off period during which the parties may negotiate a settlement.
Argentum Silver (TSXV:ASL) received results from 11 of 17 diamond drill holes at its Coyote silver-gold property in Jalisco, Mexico. All holes intersected the targeted El Tajo vein.
Warren McIntyre, president of Argentum, said drilling was carried out over a 600-meter strike length where high-grade silver mineralization has been intercepted in the El Tajo vein and its newly-discovered hanging wall veins.
"The company plans to complete a target deposit calculation at El Tajo to assess the the resource potential in this zone prior to resuming drilling at Coyote," he also said.
Dolly Varden Silver (TSXV:DV,OTCBB:DOLLF) released a progress report of its fall 2012 exploration program, which was designed to build a foundation of technical work for the early launch of a 2013 exploration program.
The company said to date six diamond drill holes have been completed on the Dolly Varden deposit. The targeted DVT Zone was encountered in all of them and the core has been sent to the assay laboratory. Results are pending.
Also, a helicopter-flown Z-Axis Tipper Electromagnetic system survey was completed with 733 line kilometers flown. It will be interpreted in conjunction with a Versatile Time Domain Electromagnetic survey flown in 2010. Results will be announced.
Southern Silver Exploration (TSXV:SSV) announced it granted Freeport-McMoRan (NYSE:FCX) the right to earn an indirect 70 percent interest in the Cerro Las Minitas property in Durango, Mexico by making staged purchase payments and funding exploration and development expenditures of $25 million on the Cerro Las Minitas property over a maximum 10-year period.
Kootenay Silver (TSXV:KTN) closed the first tranche, $7,203,000, of a brokered private placement offering. It issued an aggregate of 6,860,000 million units at a purchase price of $1.05 per unit. Each unit consists of one common share and one half of one common share purchase warrant. A full warrant entitles the holder to one share at a $1.30 for a period of 24 months.
Kootenay expects to complete the balance of the $8,253,000 offering shortly.
Securities Disclosure: I, Michelle Smith, do not hold equity interest in any companies mentioned in this article.
Investing News Network websites or approved third-party tools use cookies. Please refer to the  cookie policy for collected data, privacy and GDPR compliance. By continuing to browse the site, you agree to our use of cookies.