Silver: The Big Investment of this Decade?
"I think silver is going to be the big investment of this decade," said Eric Sprott of Sprott Asset Management Inc., speaking at the Vancouver Resource Investment Conference.
By Damon van der Linde – Exclusive to Silver Investing News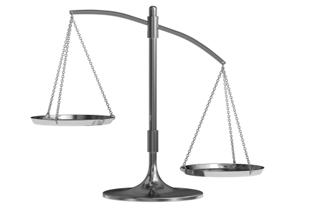 Tied with the price of gold, the value of silver, along with the stocks of silver mining companies, have been trending lower in recent weeks. But, according to Eric Sprott of Sprott Asset Management Inc., this dip is not an accurate indication of silver's future, and could even be the result of "market manipulation."
"I think silver is going to be the big investment of this decade," said Sprott, speaking at the Vancouver Resource Investment Conference. "I see the money pouring into silver and I feel the shortage. You see the data from China, you see the data from India, and you say 'why the hell is the price going down?' It makes no sense."
Sprott says that in spite of this rising demand, precious metals companies are "being misguided" by reports produced by GFMS Ltd, a leading independent precious metals consultancy which provides data on gold, silver, platinum and palladium market research.
"You will notice on the charts that for some bizarre reason the supply and demand are always equal. They're equal because they plugged net implied investment demand to make the numbers balance," said Sprott. "The other day [silver] traded 500,000,000 ounces in a day on the COMEX when [the world] only produces 800,000,000 ounces in a year. It's a paper market; there's no inventory. I think the supply and demand have been massively miscalculated."
Sprott also said he believes certain financial entities are controlling the price of silver, referencing recent lawsuits against J.P. Morgan Chase & Co. and HSBC for allegedly colluding on the silver market and informing each other of large trades. This suit also alleges the banks used their large positions to effect the market by "flooding" it with a disproportionate number of orders. Relating to this and other similar lawsuits, the Commodity Futures Trading Commission (CFTC) has been in the midst of a high-profile, two-year-old investigation of the silver market.
"I believe there have been repeated attempts to influence the silver market and there have been fraudulent efforts to persuade and deviously control that price," said Sprott.
The March silver contract has seen a downturn, with the market posting the lowest price since November 29th, 2011. Shares of most North American gold and silver miners also declined as prices for the precious metals hit a two-month low on Thursday January 20th, bringing top producers Barrick Gold (TSX:ABX) (NYSE:ABX) and Pan American Silver (TSX:PAA) (NASDAQ:PAAS) down 3 to 5 percent.
Though silver is down 12 percent since the beginning of 2011, it did make gains of over 80 percent in 2010, meaning this dip could be more of a correction that an indication of a long-term trend.
Sprott is not the only analyst with a bright vision of silver's future. In an interview with Reuters, analyst at Dundee Securities, Paul Burchell said: "I do not think we have hit the bottom of this correction quite yet. This weakness in gold prices early in the year was somewhat expected. We saw this last year … that said, we continue to believe the prospects of gold going forward are positive."
As reported in Gold Investing News, Brian Hicks, who helps manage $1 billion in the Global Resources Fund at U.S. Global Investors Inc. in San Antonio, echoed this sentiment saying, "The slide in gold and silver may not last. Prices may rebound on concern that Europe's debt crisis will spread, and that record-low U.S. interest rates and the biggest budget deficit ever will fuel inflation. Prices are close to a short-term oversold area."
There is an almost indefinite global demand for silver, as it is used in almost every form of electronic equipment. Sprott says that Chinese net imports of silver were 112,000,000 oz in 2010 compared with at 100,000,000 oz net export in 2005.
"That's more than a 200,000,000 ounce shift," said Sprott. "Where's it all going to come from?"