Silver Flatlines as CFTC Wraps Up Manipulation Investigation
Silver prices didn't move much this week, but the Commodity Futures Trading Commission kept things interesting by closing its investigation into the alleged manipulation of the silver market.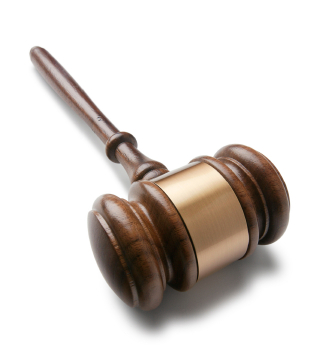 Erasing the gains it made last week following the US Federal Reserve's surprise decision about quantitative easing, silver fell this week to trade between $21.38 and $22.01.
Monday, the white metal fell to $21.51 early on in the morning; though it was able to rise to $21.92 later on, by the end of the day it had sunk back down to $21.69.
The next day was much the same story, with the metal's most notable price action being its morning fall to $21.38, its low point for the week. One bright spot, Capital Trading Group notes in its report for that day, was that, unlike gold, silver did not forge "a fresh lower low."
Across Wednesday and Thursday, silver trended higher, but not by much. Its high for the day on Wednesday was $21.93, while today it reached $22.01. That rise might be due to the white metal "drafting some indirect lift from the prospect of widespread uncertainty off the US budget impasse," Capital Trading Group suggests in its most recent report.
Silver closed today at $21.73, down from its earlier high.
CFTC closes silver manipulation case
Though it does not appear to have affected silver prices, the biggest event in the silver market this week was the Commodity Futures Trading Commission's (CFTC) closure of its investigation into the alleged manipulation of the silver market. No firms or individuals were charged and the regulator concluded that there is no "viable basis" for a case, The Wall Street Journal reported.
The investigation, which, according to Kitco, centered on complaints that silver prices were artificially being pushed lower, had been going on since 2008, although the CFTC reportedly had received complaints about manipulation for 20 to 25 years prior to that time.
By and large, silver market participants are unhappy about the outcome — though many anticipated it — and believe it came about in part because it is so difficult to prove that manipulation is happening. The Wall Street Journal explains that to win a manipulation case, the CFTC "must prove a trader not only has the intention to manipulate the prices, but also an actual trade that has resulted in an uneconomic price." Over the course of its investigation it was not able to uncover anything more than suspicious trades.
Looking on the bright side, some believe that the wording of the CFTC's announcement leaves the door open for further investigation sometime in the future. David Morgan, an independent precious metals analyst at Silver-Investor.com, told Kitco, "[l]egally this is how they have to stand, but if you look at what they said, they said based on the 'evidence at this time,' that still opens the door for investigation."
Company news
On Monday, Coeur Mining (TSX:CDM,NYSE:CDE) announced a "significant increase" in mineral reserves at its Nevada-based Rochester mine, commenting that contained ounces of proven and probable reserves total about 86 million ounces of silver and 605,000 ounces of gold. That amounts to respective increases of 91.5 and 96.4 percent. Additionally, Rochester holds about 69.3 million silver ounces and 560,000 gold ounces in the measured and indicated category, as well as 26.2 million silver ounces and 105,000 gold ounces in the inferred category.
Later in the week, in an interesting turn of events, Randy Smallwood, president and CEO of streaming company Silver Wheaton (TSX:SLW,NYSE:SLW), said that his company is interested in securing a streaming contract for future output from Glencore Xstrata's (LSE:GLEN) Peru-based Las Bambas copper mine. Until now, Silver Wheaton has focused on precious metals streaming deals.
Today's tough markets seem to be the reason behind the company's decision to branch out. Speaking at the Denver Gold Forum, Smallwood commented, "[i]n this market, with equities as punished as they have been over the last while, companies are hesitant to issue equity, to finance their own growth going forward. We compete against equities as a source of financing," according to Forbes.
Junior company news
Almaden Minerals (TSX:AMM,NYSEMKT:AAU) on Monday released results from the ongoing 2013 drill program taking place at its Tuligtic project, located in Mexico's Ixtaca Zone. Highlights from the holes released that day include hole TU-13-309, located in the Northern Main Zone, which intercepted 18.25 meters at 5.68 g/t gold and 923.8 g/t silver (24.2 g/t gold equivalent).
J.D. Poliquin, chairman of Almaden, commented, "[t]oday's holes show the continuity of high-grade mineralisation in the main part of the deposit. The infill drilling program underway was designed to upgrade the confidence of our resource base. It also provides an opportunity to remind our shareholders that the Ixtaca zone of veining is cored by several well defined and intensely mineralised high grade gold silver zones that have good continuity along strike."
The same day, Southern Silver Exploration (TSXV:SSV) received notice that its affiliate, Freeport-McMoRan Copper & Gold (NYSE:FCX), has acquired an interest in the El Sol concession, which is located within the area of interest covered by the two companies' earn-in agreement. Southern Silver has accepted Freeport's offer to include the concession in the earn-in agreement.
Wednesday, United Silver (TSX:USC) filed on SEDAR an updated NI 43-101 compliant resource estimate, as well as a positive preliminary economic assessment, for its Crescent mine. The mine is expected to have a life of six years, during which time recovered silver should come to just over 6.1 million ounces.
SRK Consulting, which prepared the report, has recommended that United undertake a variety of work items to "improve geologic understanding and confidence in the project." All told, pursuing those items would cost about $1.8 million.
Securities Disclosure: I, Charlotte McLeod, hold no direct investment interest in any company mentioned in this article.
Related reading:
Silver Perks Up Following Fed Meeting