Silver began the week promisingly, but took a decidedly downward turn on Wednesday.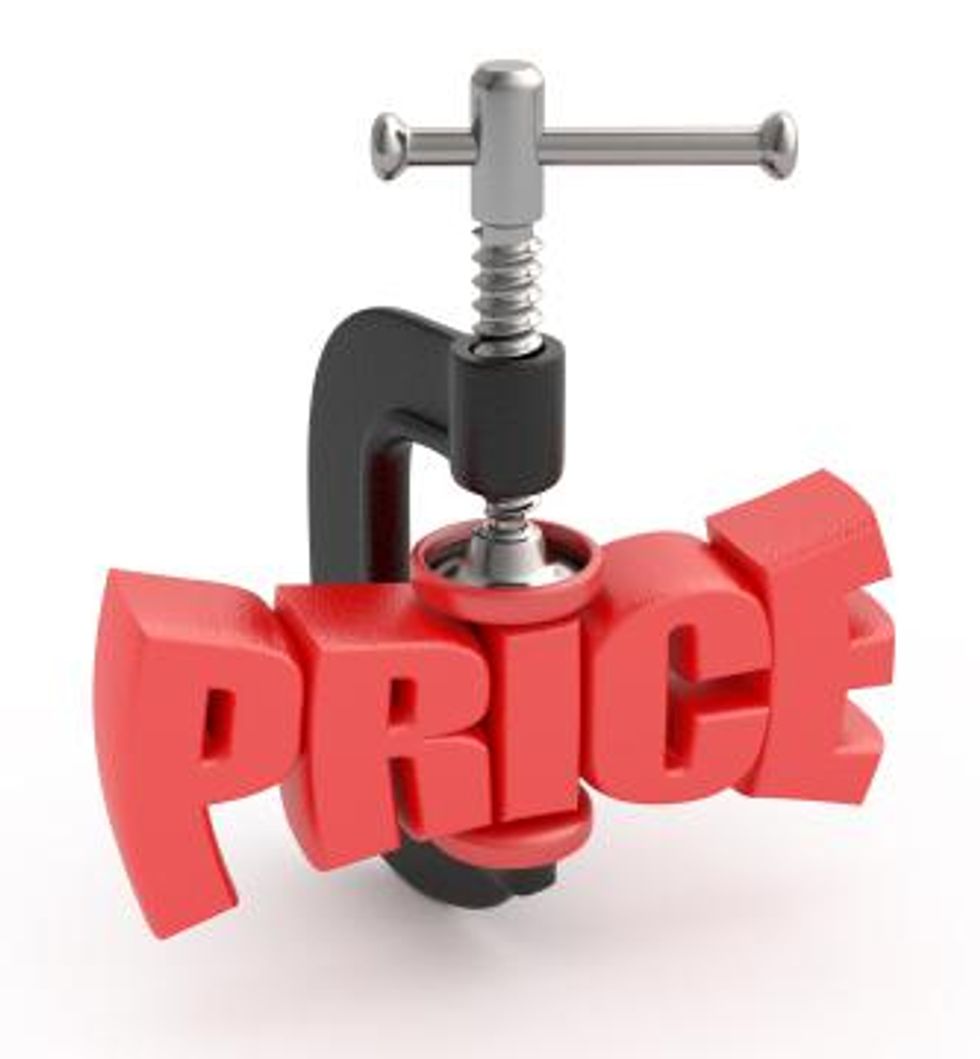 While silver began the week promisingly, starting Monday at $22.03 after struggling to stay above $22 for much of last week, it was not long before the white metal's path took a decidedly different turn. 
Silver traded fairly steadily on Monday and Tuesday, moving between $21.86 and $22.03. However, after hitting a high of $21.80 on Wednesday afternoon, it began a fall that has taken silver futures to their lowest level since September 2010. The white metal closed Wednesday at $21.41 in New York and continued to drop on Thursday, ultimately ending the day at $19.60.
Blame for the decline is being laid on this week's Federal Reserve meeting, during which Chairman Ben Bernanke said that if the United States' economy keeps improving, the central bank may slow its bond-buying program this year and ultimately end it next year, Bloomberg reported. Currently, the Fed buys $85 billion worth of Treasury and mortgage debt per month.
Silver has fallen 34 percent this year, and according to Societe Generale's Robhin Bhar, the precious metal's short-term future does not look particularly bright. "There is a long way down. In an oversupplied market like silver, the price should approach cost of production," he told Bloomberg, also commenting that the white metal could decline to between $10 and $15 "in days or weeks."
That prediction may sound bad, but not everyone believes the situation is unmanageable. For instance, in an interview with The Gold Report, David H. Smith, senior analyst at The Morgan Report, commented that "[v]olatility can be a good thing if you're prepared for it." While he would not be surprised to see silver swing as much as $5 to $10 per ounce in one day, he believes that "[i]f you're able to do the opposite of what most people do, to buy weakness and then sell a little bit into strength, you can smooth out the big swings."
Company news
Fortuna Silver Mines (TSX:FVI,NYSE:FSM) released two pieces of news this week. Tuesday, the company announced changes to the production plan for its Mexico-based San Jose mine, noting that while a mill expansion program was already in place to expand capacity to 1,500 metric tons (MT) per day, it is now aiming to expand to 1,800 MT per day. When the expansion is complete, silver and gold production will rise to 500,000 and 4,000 ounces, respectively.
The next day, the company said it had paid US$6 million to acquire the remaining 45-percent interest in the Taviche Oeste concession; Fortuna now wholly owns the concession, which includes the Trinidad North discovery.
Shares of Silver Wheaton (TSX:SLW,NYSE:SLW) entered oversold territory today, "changing hands at as low as $19.735 per share," according to Forbes. The publication notes that a stock is considered oversold if its Relative Strength Index reading falls under 30 — Silver Wheaton's is currently down at 27.9.
For bullish investors, the decline could indicate that now is a good time to start looking for buying opportunities, Forbes notes.
Junior company news
Dolly Varden Silver (TSXV:DV) announced that the 2013 surface drill program at its British Columbia-based Dolly Varden property will begin at the end of this month and continue on through July and August. Panelists at Cambridge House's World Resource Investment Conference, held at the end of May, identified the company as one to watch.
Eurasian Minerals (TSXV:EMX,NYSEMKT:EMXX) executed an option agreement that gives Çolakoglu Ticari Yatirim, a private Turkish company, the option to acquire Eurasian's subsidiary, AES Madencilik. AES Madencilik controls the Akarca gold-silver project, which Eurasian and Çolakoglu together plan to advance toward resource delineation.
Gunpoint Exploration (TSXV:GUN) closed its acquisition of Hunt Exploracion from Chesapeake Gold (TSXV:CKG). Hunt holds an option to acquire a 100-percent interest in the 900-hectare El Escorpion silver project, located in Eastern Guatemala.
Dr. E. Max Baker, president of Gunpoint, commented, "[b]eing on the doorstep of Tahoe's Escobal deposit, an advanced stage silver deposit with estimated production of 20 million ounces of silver per year for over ten years, the Escorpion project represents a tremendous exploration opportunity for Gunpoint as it has three untested zones of outcropping epithermal silver mineralization ready for drill testing. The Escorpion project provides Gunpoint exposure to a new potential discovery in one of the most prolific exploration districts for silver globally."
Securities Disclosure: I, Charlotte McLeod, hold no direct investment interest in any company mentioned in this article. 
Related reading: 
Silver Sinks Below $22 Once Again
Fortune Smiles on Fortuna Silver Mines
Silver Wheaton's Smallwood Optimistic About Q1 Results
Investing News Network websites or approved third-party tools use cookies. Please refer to the  cookie policy for collected data, privacy and GDPR compliance. By continuing to browse the site, you agree to our use of cookies.