Silver ETFs Experience Record Trading Volumes as Prices Slip
ETF Securities says it traded a record 5.25 million shares of ETFS Silver Trust as many investors sold off their holdings in the Silver ETFs.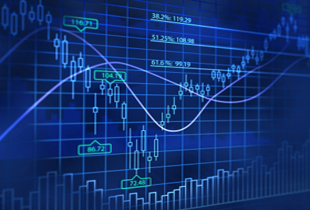 By Damon van der Linde – Exclusive to Silver Investing News
Silver prices plunged from a high of $48.20 US an ounce on April 28 to about $34 today, as many investors shedding their holdings in this volatile precious metals market. ETF Securities USA says that it traded a record 5.25 million shares of ETFS Silver Trust (SIVR) on May 5th, 2011, with a value of $740 million traded over the week as many investors sold off their holdings in the Silver ETFs.
"SIVR trades like a stock because it's listed on the stock exchange, so in that period of time you can sell SIVR, providing that the New York stock exchange is open," said William Rhind, Head of Sales & Marketing at ETFS Marketing. "That's very different than physical silver where you just don't have that same liquidity. You can't get out when you want to like with SIVR."
ETF Securities says that the average daily volume in SIVR increased 18.5 times from $8 million US to $148 million US in the midst of high volatility in the silver market. SIVR began trading on the NYSE ARCA on July 24th, 2009 and has since established itself in the physically backed product landscape offering exposure to silver.
"I think it means there's broader acceptance of SIVR as a vehicle to access the silver market," said Rhind. "I think that since 2009 we've noticed a gradual buildup of volume and usage of the product, which clearly grew to a crescendo in that particular week."
Rhind says that since the more than $10 US drop in the silver, he is now seeing investors buying back into SIVR, wanting to re-establish their holdings in the metal.
"We've seen a bounce-back in the price of SIVR lows, which one can assume there were people willing to buy back in while it's low. We've seen people getting out of silver, but we've also seen people buying back in as a means to away from other products that maybe had a higher fee," said Rhind. "SIVR has really cemented itself within the US ETF market as a very credible way to access the silver market."
Silver futures for July delivery on the COMEX dropped $0.88, or 2.5 percent, to $34.13 per ounce. Spot silver prices shed 25 percent this week as higher futures margin requirements prompted speculators to unwind bullish positions. The silver contract for the week of May 2nd – 6th saw its worst drop since late March 1980 as it slipped 27 percent in the five-day period.