Concerns over the state of the European economy are prompting investors to seek liquidity and move away from precious metals like silver.
By Michael Montgomery—Exclusive to Silver Investing News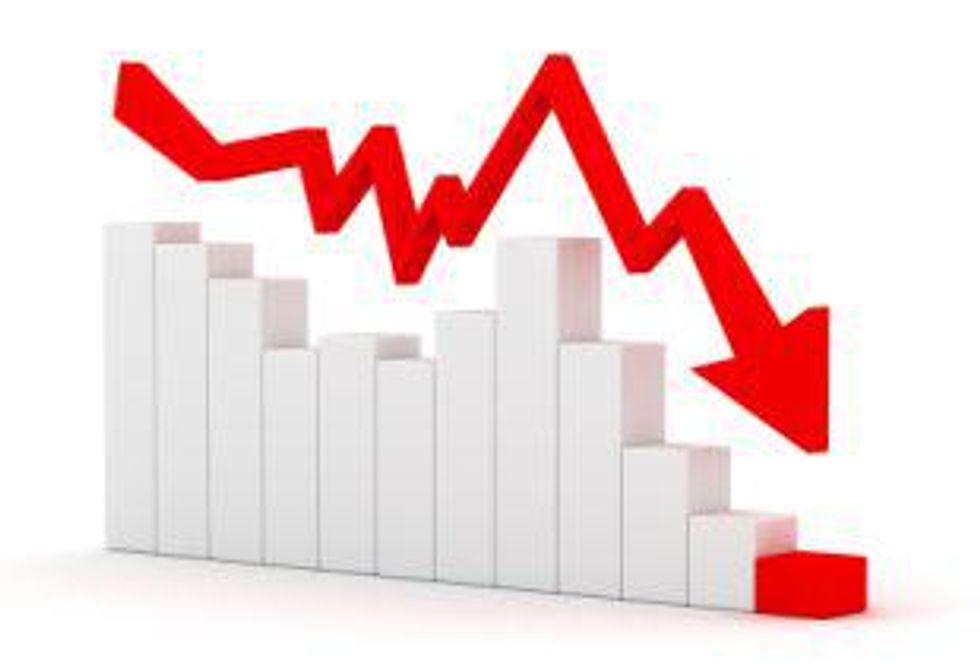 On Thursday, silver prices extended losses for a second straight day of trading . Silver lost 5.91 percent, down $1.99, to $31.71 per ounce, more than double the loss for gold, which came off 2.40 percent. Both silver and gold continue to trade counter to their traditional role as safe haven assets in the wake of ongoing uncertainty in Europe.
Adding to the volatility over the past few trading sessions was a stronger US dollar putting downward pressure on prices. However, again today precious metals have defied the traditional metrics and have fallen dramatically with a weaker greenback. Many analysts agree that the prices of silver and gold are both trading below their fundamentals, which could provide some support going forward.
Euro anxiety
Both Italy and Greece have new heads of government that have promised quick reforms to fall in line with the political pressure that the EU and the IMF have placed on the countries. However, for the markets the reforms can't come quick enough. Anxiety about the state of the Eurozone debt crisis and the effect on the euro seemingly has prompted investors to seek liquidity. While the move to seek liquidity is understandable, the safe haven precedent of precious metals is defying logic.
"If the silver and gold prices were up today, could you not say that precious metals were up because investors moved to hold more precious metals on fears of Europe's debt crisis? It's a bit of a head scratcher," stated Jamie Greenough, Futures Representative with Global Securities Corp. He added, "I don't see why the movements in silver today are warranted in regards to other commodities, whether it be the stock market or currencies."
While the dollar has shown strength as of recently, the greenback retreated modestly on the day losing only 0.02 percent. This usually is a supportive factor for silver prices; however, the anxiety over Europe ruled trading on the day.
"Given the excuse, people tend to take profits when they are nervous. If you look at where silver is to where it had been over the last two years, there's a huge profit," said Wayne Atwell, Managing Director and Senior Metals Analyst for Rodman & Renshaw. "I would say that people are betting against silver as much as A) taking a profit, and B) moving to the sidelines and moving toward cash," stated Atwell.
Silver's dual role as an industrial and investment metal, as well as the sustained gains in price over the last two years add volatility to silver's price movements. Greenough stated, "Silver can benefit like gold and copper, but silver gets hit twice as hard with the negatives." If the European economy dips into a recession, then the industrial demand for the metal would put further downward pressure on the price.
Any further unraveling of the situation in Europe could spook the market. Fears are now spreading to Spain, which has been dealing with its own troubles, as well as France, the second largest economy in Europe. There are rumors that Standard & Poor's may downgrade France's credit rating.
While in the long run these concerns will be supportive towards precious metals, in the short run, the markets could get hammered down.
"If there was a serious meltdown in Europe, it would be a good thing for silver and gold, but that's not to say that they would behave correctly to begin with. The initial reaction is that everything would get taken to the cleaners, but once things settled people would jump back into silver and gold," explained Atwell.
Going forward it is challenging to predict price movements using traditional metrics. Speaking about support levels for silver Atwell commented, "It's a tough one to answer, if a black swan hasn't landed, then I would tend to say that silver would bottom at $30 per ounce. But if Greece is on a precipice, it could bottom lower than that. Things could unwind quickly. I would say have some cash on the sidelines, which is what people are doing,"
Featured
Investing News Network websites or approved third-party tools use cookies. Please refer to the  cookie policy for collected data, privacy and GDPR compliance. By continuing to browse the site, you agree to our use of cookies.