Silver again made gains only to see them quickly stripped away.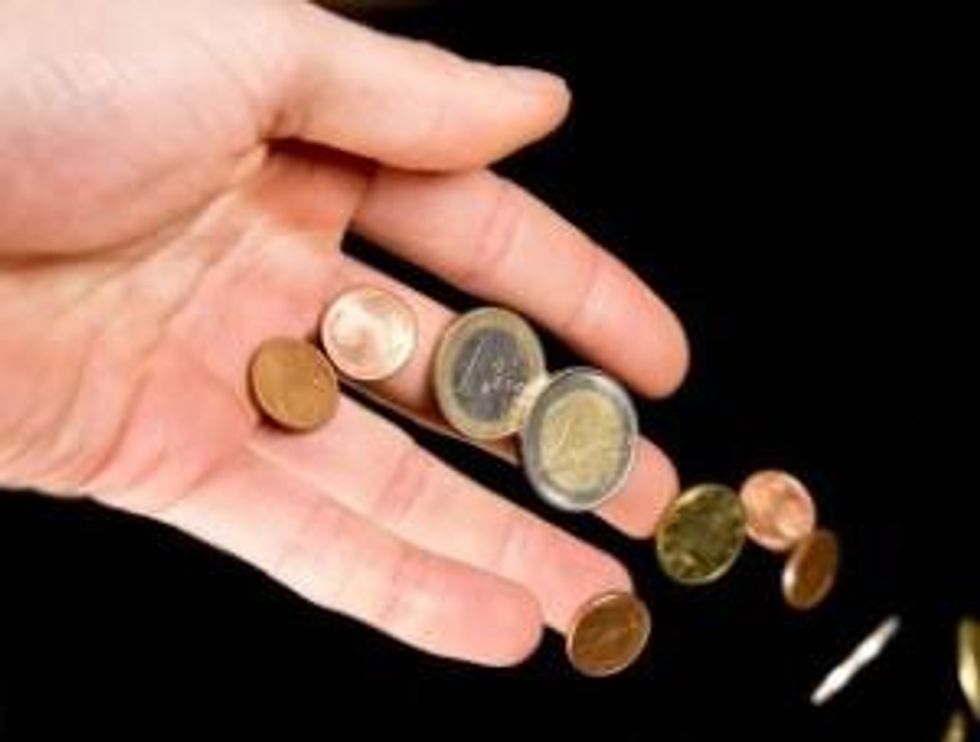 The bull camp is having trouble dredging up supportive storylines, CME Group said on Monday as silver's losses pulled it below the $31 level, to $30.84. That difficulty has resulted in silver once again struggling to make significant gains and failing to sustain higher levels when progress is made.
Recently there has been a sense that economic conditions are stabilizing, if not improving. That has been accompanied by an expansion of investors' risk appetites — and with that has come a waning desire for safety and liquidation in the silver market.
This week, CME Group reported that stocks of COMEX silver reached their highest levels since August 15, 1997, a development that the firm said is likely to grab the attention of bears.
The fact that the liquidation bug seems to have spread to the ETF market will also likely be of delight to bears. Investors in these products dropped about 246 metric tons. Standard Bank described the decline as a wavering of commitment, stating that the decline, the likes of which has not been seen in two months, is "not insignificant."
But bulls mustered strength and made a showing Tuesday as the Federal Reserve headed into its first meeting of the year. The upward push snapped silver's three-day losing streak, allowing the metal to grab gains of $0.54 and close at $31.38.
News that the US GDP declined for the first time in over three years during Q4 2012 provided silver with further support on Wednesday. Then came announcements from the Fed that monetary easing will continue and interest rates will remain low. That added fuel to the upward move. Silver rallied, climbing more than 3 percent during the day. The metal grabbed another $0.64 in gains, closing at $32.02.
Wednesday's close was just below the bearish trend line at $32.23, said Scotiabank."We look for a break of this trend line and the 2013 high of $32.48 to change the outlook to bullish," the firm said in a market note.
But Thursday would not prove to be the day for such a shift. Signs of the previous day's rally completely evaporated. And, just as silver was up by more than $1 at times on Wednesday, it was likewise down by over $1 at times on Thursday.
The close
At the end floor trading, the COMEX March contract was near the session low at $31.42, with losses of $0.75. The New York spot market closed with silver down $0.55, at $31.47.
Company news
On Friday, Silvercorp Metals' (NYSE:SVM,TSX:SVM) chairman and CEO, Rui Feng, wrote an open letter professing that the allegations found in lawsuits against the company and some its officials are untrue and unfounded. Monday, the company announced new management appointments in China. A chief mining engineer and deputy general manager of operations were added in China "to strengthen [the company's] management team" and "support future growth."
The company told Silver Investing News that these are new positions, but declined to say whether the creation of these positions is associated with the lawsuits.
Expressing belief that its stock is currently undervalued, the company announced a share buyback Tuesday.
International Northair Mines (TSXV:INM,OTC Pink:INNHF) intersected high-grade silver at its La Cigarra project in central Mexico.
Over widths greater than 5 meters, the 765 g/t intersection from a drill hole in the San Gregorio zone is the highest silver grade reported to date, Fred Hewett, president and CEO, said in a press release. "These results, combined with previous drilling, indicate that a high-grade silver zone is being delineated in the northern half of San Gregorio," he added.
Impact Silver (TSXV:IPT) encountered higher grades of silver at its Mirasol prospect in central Mexico. Furthermore, the second-phase drill program at the property has resulted in the discovery of a cluster of new silver veins. The company said that for the first time since it began exploration drilling in 2006, the top of a new silver-bearing vein has been discovered in the district; it believes that the entire mineralized system is preserved at depth.
Kootenay Silver (TSXV:KTN) released the results from eight step-out drill holes at its 30,000-meter drill and resource expansion program at the Promontoria project in Sonora, Mexico.
The press release notes that highlights include, "62 gpt silver Eqv over 47 meters including 94 gpt silver Eqv over 17 meters (47 meters grading 31 gpt Ag and 1.32% Pb+Zn including 17 meters grading 48 gpt Ag and 2.0 % Pb+Zn)," as well as "152 gpt silver Eqv over 5 meters (grading 89 gpt Ag and 2.74% Pb+Zn), 80 gpt silver Eqv over 6 meters (36 gpt Ag and 1.89% Pb+Zn), 129 gpt Ag Eqv over 3 meters (74 gpt Ag and 2.4% Pb+Zn) within 20 meters of 36 gpt silver Eqv (19 gpt Ag and 0.73% Pb+Zn)."
CEO James McDonald said wide intervals of altered diatreme facies (units) with mineralized intervals encountered over drilled lengths to 380 meters again confirm that the system is very large and robust.
Securities Disclosure: I, Michelle Smith, do not hold equity interests in any companies mentioned in this article.
Related reading:
Investing News Network websites or approved third-party tools use cookies. Please refer to the  cookie policy for collected data, privacy and GDPR compliance. By continuing to browse the site, you agree to our use of cookies.