Is Silver Nearing its Bottom?
Silver's price action this week has analysts wondering if the beleaguered white metal may be nearing the bottom of its seven-and-a-half-month downtrend.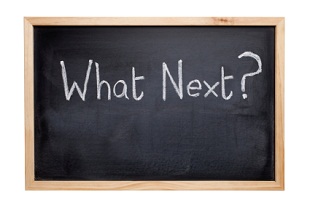 Silver's price action this week has analysts wondering if the beleaguered white metal may be nearing the bottom of its seven-and-a-half-month downtrend.

The trading week started off with silver falling 9 percent, to $20.25 an ounce — its lowest level in more than two and a half years. Market experts pointed to an abrupt leap in the equally embattled yen in the early hours of trading, explaining that investors may have sold off the precious metal to cover losses in the currency market, reported The Wall Street Journal. The large sell-off triggered automatic sell orders, further exacerbating the price decline.
Silver managed a stellar recovery by midday, with prices climbing as high as $23.24 an ounce. "Heavy short covering and bargain hunting were featured during the precious metals' turnarounds," noted Kitco's Jim Wyckoff. Silver's technical action Monday, which included "a bullish selling 'exhaustion tail' on the daily bar chart," is a sign that the metal may be in a near-term market bottom, he added. Silver ended the day at $22.92 an ounce.
Despite another midday jump during the trading session Wednesday, the price of silver fell on Federal Reserve Chairman Ben Bernanke's comments during questioning by Congress, during which he alluded to the idea that QE3 may wind down as early as this summer. Silver futures prices for July closed down at $21.99 an ounce Wednesday.
The end of bond buying is likely to further weaken gold and silver prices, which are coming under pressure from falling inflation across most economies. "If inflationary pressures continue to remain subdued the likelihood of further silver and gold weakness remains quite high given that markets still remain somewhat overweight in both," said Michael Hewson, senior analyst at CMC Markets in London, reported The Globe and Mail.
Thursday, silver benefitted from a safe-haven demand that also colored the trade in gold in the face of weaker-than-expected Chinese manufacturing data. The white metal ended the session near the day's high for a close of $22.52 an ounce.
Silver's role as an industrial metal could also place further downward pressure on prices as industrial demand is tied to economic growth. However, Patricia Mohr, vice president of economics and commodity market specialist at the Bank of Nova Scotia, said she expects to see gains in silver in 2014 and 2015. She pointed to China's overall "robust" economy and "projected moderate growth in the world economy and stronger industrial demand in electronics, such as mobile phones and flat screen televisions," said The Globe and Mail.
Company news
Following its first-quarter earnings report, which was released last week, First Majestic Silver (NYSE:AG,TSX:FR) has had its target price and rating cut by several firms, including TD Securities, Raymond James and Zacks. The Mexico-based silver producer now has an average rating of "hold" and an average target price of $18.55. On Thursday, shares of First Majestic were trading at $10.30.
Fortuna Silver Mines (TSX:FVI,NYSE:FSM) reported favorable drill results from its exploration program at the Trinidad North discovery at its San Jose mine in Mexico, including estimated true widths of 5.9 meters at 1,240 g/t silver and 6.9 g/t gold. The company believes that the Trinidad North discovery is an emerging new zone with world-class potential. The results show that drilling continues to intercept high-grade mineralization over wide widths. The grades are consistent and the thickness ranges from approximately 5 meters to more than 19 meters. The mineralization remains open to the north and to depth, signifying excellent potential for expansion.
Junior company news
Alexco Resource (TSX:AXR,NYSEMKT:AXU) has received the go ahead for mill-feed processing at its Onek and Lucky Queen mines from the Yukon Water Board in the form of a completed and signed Water Use License amendment. Located in the Keno Hill Silver District in Yukon, Canada, production from these two mines is not included in Alexco's production guidance for 2013. The Lucky Queen mine is scheduled to enter production later in the year following an updated waste-rock management plan; however, in light of current market conditions, the company may defer production at Onek until conditions stabilize and improve.
Trevali Mining (TSX:TV,OTCQX:TREVF) provided a production update on its Santander Mine in Peru and announced changes to its management team. The company is in the final construction and initial commissioning phases at the mine, with underground development also continuing to progress. Production at the planned 2,000 tpd operation is anticipated by mid-year 2013.
Primero Mining (TSX:P,NYSE:PPP) has announced drilling results from the San Dimas mine in Mexico; they indicate that the Victoria vein extends into an adjacent ore block and that the Alexa vein continues west. The two discoveries support the company's belief that this region is a new nucleus of high-grade gold and silver mineralization. The company has developed access to the Alexa and Victoria veins for inclusion into the near-term mine plan and to further delineate resources and/or reserves.
Scorpio Mining (TSX:SPM) reported on the new mineral reserve estimate for the Nuestra Señora deposit and the preliminary economic assessment (PEA) for the Nuestra Señora, El Cajón and San Rafael deposits, located in the Cosalá District of Sinaloa State, Mexico. The mineral reserve estimate for Nuestra Señora shows 533,000 diluted tonnes of proven and probable reserves. Highlights from the PEA include $43 million in net revenue, operating costs of $26.6 million, sustaining capital costs of $4.9 million, a net after-tax cash flow of $21.4 million and a net present value (5 percent) of $20.5 million.
Tinka Resources (TSXV:TK) released drill results from a series of infill holes at its wholly-owned Colquipucro project in the highly mineralized silver-lead–zinc belt of Central Peru. The exploration work is designed to both increase the resource base and upgrade the resource from the inferred to the indicated category. Highlights include 60 meters of 109 g/t silver and 10 meters of 232 g/t silver; as a whole, the results demonstrate the continuity of silver mineralization on the property.
Securities Disclosure: I, Melissa Pistilli, hold no direct investment interest in any company mentioned in this article.