Goldcorp is known as a low cost gold producer but given its silver production that image may change in 2012.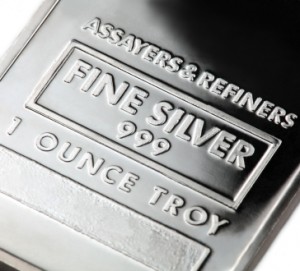 Think Goldcorp (NYSE:GG,TSX:G) and, as the name suggests, you will likely think of gold. The company proudly identifies itself as a low cost producer of the yellow metal, but that reputation will likely be altered or at least expanded by the end of next year. Chuck Jeannes, President and CEO of Goldcorp, recently revealed that the company may well become one of the world's top silver-producers in 2012.
In an interview at the BMO Capital Markets Global Metals and Mining conference earlier this year, Jeannes said Goldcorp is expecting to produce 33 million ounces of silver this year and 40 million ounces next year.
To put that into perspective, consider that in 2010, according to data from the Silver Institute, there was only one mining company to break the 40 million ounce mark. BHP Billiton (ASX:BHP,NYSE:BHP,LSE:BLT,JSE:BIL), ranked the top silver producing company, extracted 46.6 million ounces of the white metal. However, BHP Billiton has a primary silver mine whereas Goldcorp is rising to the top of the silver game while producing the metal as a by-product.
Following the third quarter (Q3), which ended on September 30, Goldcorp announced that it had produced 6,494,300 ounces of silver during the term. Last year, in the same quarter, the company produced 2,941,200 ounces of the white metal. That dramatic increase is possible largely because of silver from the Peñasquito mine which only began commercial production in September of 2010.
Located in Mexico, Peñasquito is an open pit mine that yields gold, silver, lead and zinc and it is quickly becoming one Goldcorp's star assets. In addition to 350,000 ounces of gold, Goldcorp plans to produce 24 million ounces of silver from the mine next year.
Plus, as Jeannes points out, the company produces a lot of silver at the Marlin gold mine in Guatemala, where operations will transition to underground mining in 2012.
Though Goldcorp has already become a prominent figure among the club of silver producers, to meet its targets, the company needs to boost its processing capacity at Peñasquito. Efforts to do so are currently underway and during the Q3 conference call, Goldcorp officials confirmed that the project is on track and that the mechanical work should be completed by the end of the year.
Goldcorp has already managed to exceed a 100,000 tonnes per day target at Peñasquito. The forthcoming production ramp-up, which aims to allow throughput to increase to a sustained rate of 130,000 tonnes per day, is expected to be complete by the end of Q1 2012.
During the conference call, a company official said that the diversity of its mines was a benefit to Goldcorp. Although silver is not Goldcorp's core business, it plays a role in the company's low cost strategy because the production of by-products such as silver help the company to manage cash costs. 25 percent of the Peñasquito silver production is already spoken for per a purchase agreement with Silver Wheaton (NYSE:SLW,TSX:SLW) that spans the life of the mine.
Goldcorp has had a year of strong earnings which are expected to continue through Q4. The company was able to capture 86 percent of the average realized gold price which was $1,719, allowing Goldcorp to enjoy a margin of $1461.
Given that it has an excellent balance sheet, liquidity and future outlook, Goldcorp has come under increasing pressure to boost its dividend. This has led to internal discussions of whether it is better to reinvest the money in projects or to increase the distribution to shareholders. According to statements made during the conference call, it is likely that Goldcorp will do both, but a final decision will not be made until after the Q4 results are available at year end.
I, Michelle Smith, hold equity interests in Goldcorp.
Investing News Network websites or approved third-party tools use cookies. Please refer to the  cookie policy for collected data, privacy and GDPR compliance. By continuing to browse the site, you agree to our use of cookies.