Drills turning for Kootenay Silver at La Cigarra and La Negra projects in Mexico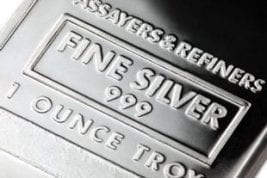 Kootenay Silver appears ready to take advantage of the revamped exploration climate in Mexico to secure their position as an up-and-coming silver developer.
Disclosure: Kootenay Silver has a small market cap. Small market cap stocks are speculative and not suitable for all investors. Resource Review does not own shares of Kootenay Silver. Resource Review is not a licensed financial advisory company and readers should take that fact into careful consideration before buying or selling any stocks.
Readers are encouraged to consult with their own investment advisors before buying or selling any stock, especially speculative ones like Kootenay Silver . At the time this article was posted, Kootenay Silver was a client of Resource Review. Kootenay Silver is a client of the Investing News Network.

Activity in Mexico continues to heat up unabated for Vancouver and Mexican based explorer Kootenay Silver Inc. (TSXV:KTN). Buoyed by strengthening silver prices, Kootenay announced late last week that it has commenced a 3,000 metre drill program on its 100 percent owned La Cigarra silver project in Chihuahua State, Mexico.
For Kootenay, the program ups the ante considerably. Combined with a 3,400 metre drill program launched late last month with partner Pan American Silver on its high-grade La Negra silver discovery in Sonora State, Kootenay now has two sizable drill campaigns ramping up in Mexico.
"There is no question we are taking an aggressive stance, and feel the timing to move our prospects forward in Mexico could not be better." says Kootenay President and CEO James McDonald, "Leading up to this point, we have continued to receive encouraging results from exploration and we can now look forward to building on that momentum."
For McDonald and team, both La Cigarra and La Negra are maturing projects that have been extensively drilled and developed over the past three years and each show potential to evolve into significant mining entities. La Cigarra, which was acquired by Kootenay earlier this year in an amalgamation with Northair Silver Corp., has had over 30,000 metres of drilling conducted on the project to date and already contains a qualified 51 million ounce NI 43-101 silver resource.
La Negra, which is contained within Kootenay's Promontorio Mineral Belt, is a significant new high-grade silver discovery that has been traced over a large 100 metre to 200 metre by 500 metre area on surface. Previous drilling on La Negra returned multiple wide intersections of mineralization extending from surface to depth, underscoring the project's low-cost, open-pit potential.
Kootenay's option with Pan American on Promontorio and La Negra included $16 million in cash and work commitments, a $3.5 million equity investment in Kootenay by Pan American and a full carried interest to commercial production on La Negra. With the closing of a recent $6 million private placement financing, Kootenay is well financed to move on its opportunities.
In total, Kootenay now boasts a NI 43-101 M&I silver equivalent asset base in excess of 140 million ounces with potential to boost the total to over 200 million ounces through its current drilling and expansion program, which is expected to include a maiden resource estimate on La Negra.
Multi-phase drilling on La Cigarra will include the initial testing of the company's high-priority 'RAM' target, along with the planned expansion of high-grade silver zones known to extend from the La Cigarra resource, ahead of a planned Preliminary Economic Assessment later in 2016.
"The priority for this round of drilling is to pursue the high-grade extensions of the La Cigarra resource, which remain open to further define the size and grade of our resource prior to our PEA," says McDonald, "The nearby RAM prospect is an exciting and entirely new target that also offers excellent potential to further add to our contained silver resources."
Meanwhile, at La Negra, McDonald says its drill program with Pan American is in full swing with the first tranche of results expected in the near future. McDonald says they could not be happier to join forces with Pan American Silver, operator of seven producing mines in Mexico, Argentina, Peru and Bolivia. As a former founder and Director of Alomos Gold and a driving force behind the commercial development of its Mulatos deposit in Mexico, McDonald sees many benefits in the partnership.
"We feel very fortunate to join forces with an established mine operator that shares in our belief that La Negra can evolve into a future low-cost, open-pit silver producer." Says McDonald "The current drill program is the first step towards realizing that goal, as we begin to determine the overall size and scope of the contained silver resource."
With two multi-phase drill programs underway, solid financing in place and the likes of Ross Beatty and James McDonald at the helm, Kootenay Silver appears ready to take advantage of the revamped exploration climate in Mexico to secure their position as an up-and-coming silver developer.