Arizona to Make Silver and Gold Money?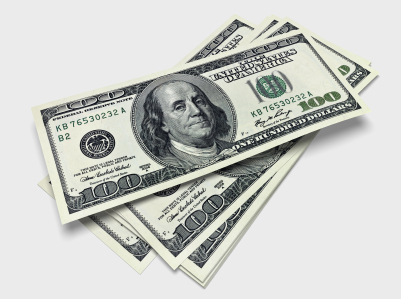 SB 1439, a bill that proposes making silver and gold legal tender in Arizona, advanced in the legislative process last week. The state's House Financial Institutions Committee voted four to two in favor of the bill, prompting some to speculate that Arizona could become the second state to enact this type of hard-currency legislation, Mineweb reported.

SB 1439 aims to alter Arizona's definition of legal tender to include specie, which it defines as any "coin or bullion [that has] gold or silver content."
If  successful, SB 1439 will allow the metals to be used for the payment of debt and taxes and will prevent taxes from being imposed on conversions between paper currency and specie. Further, it is intended to prevent the metals from being taxed.
The law would prevent any individual from being required to accept silver or gold.
Democrats not enthusiastic
The bill won majority support in the Republican-led Senate following a 17 to 11 vote in February. Now, the bill is set to go before the House, where it is expected to meet opposition from Democrats.
SB 1439 is discussed on the website of Arizona's Democrats in a post that criticizes Republicans for wasting time to promote an extremist agenda.
"This is a clear example of ideology being put ahead of common sense," said Representative Lydia Hernandez. "If this bill becomes law, it would create a huge bureaucratic nightmare. There is no plan for how to implement this. How are local businesses going to have the equipment to determine the value of gold and silver?"
On the same note, it is likely that changing the definition of legal tender will impose costs on numerous parties, according to a fiscal note on the bill. As proposed, SB 1439 could necessitate the purchase of additional equipment and facilities or the hiring of specialists, such as assayers, to allow the Department of Revenue and the state Treasurer to handle tax and other transactions, the document notes.
And, such costs may not be limited to the state. Local governments could also be impacted as they too may need to invest in equipment or space to facilitate metal transactions.
The fiscal impact of this legislation cannot be determined with the information that has been made available, the note states.
Paper money increasingly risky, but metals as currency plan not without snags
Paper money is a "recipe for worldwide bankruptcy," The Huffington Post quoted Keith Weiner, president of the Gold Standard Institute, as saying to Arizona legislators.
"Everybody is going bankrupt on this system so we need a sound and honest money system, such as gold and silver," he added.
Utah serves as proof that legislative success marks the clearance of an important hurdle, but does not mean the battle is won. When a similar bill was signed into law in 2011, Utah became the first US state to recognize silver and gold as legal tender. But the law lacked practical details, a fact that was highlighted when one taxpayer made headlines by attempting to settle up with the state in silver. He was turned down.
Critics of these hard currency measures consider them shortsighted since there is a major difference between passing a law on what constitutes legal tender and developing a functional system to handle new forms of tender. Details regarding how such gold and silver would be valued and where it would be stored can create significant hurdles to the wide-scale usage of silver and gold, as can conflicting legislation.
"In my mind there's still no practical way of making this happen," Richard Ellis, Utah's treasurer, reportedly said of the state's ability to conduct transactions in metal. He pointed out that the state is not even allowed to hold metals as an asset because of the risks posed by their price volatility. The state could suffer losses if the metals' prices drop, according to Ellis.
That is an ironic argument given that hard money advocates support these measures largely because they believe such risk has evolved into reality for the masses who are holding paper money. Individuals are already suffering losses due to the devaluation of currency that is being spearheaded by central banks, these advocates argue.
Hernandez questioned whether there is public demand for this type of measure. She said, "[i]ssues of currency should be handled by the Federal Reserve, so this is yet another attempt to undermine the federal government. There are just too many questions that remain unanswered to even consider this legislation credible."
Contrary to Hernandez's suggestion, the Federal Reserve is driving support for hard currency measures. Furthermore, although Utah is the only state to have adopted a silver and gold currency law so far, bills proposing metal as money or calling for some type of consideration of the matter have popped up in numerous states.
Kansas, for example, is currently considering HB 2379, which would recognize certain gold and silver coins as legal tender.
That suggests that if interest is not growing among the people, it certainly appears to be blossoming among the officials that they have elected to represent them.
Securities Disclosure: I, Michelle Smith, hold no direct investment interest in any company mentioned in this article.