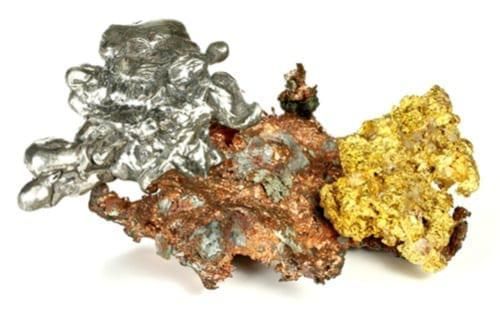 Gold and the rest of the precious metals took dips this week as the euro fell and in return pushed up the US dollar.
Gold and silver dipped on Friday (November 23) as a weakened euro gave the greenback a push upwards and weighed on the precious metals.
As of 9:20 a.m. EST, the yellow metal was down 0.16 percent and trading at US$1,223.52 per ounce. As for the white metal, it was down 1.52 percent on Friday, sitting at US$14.26 per ounce as of 9:22 a.m. EST.
"It's really the dollar's move… If gold breaks below US$1,220, prices can quickly go to US$1,200," said Dawei Hou, precious metals trader at MKS SA.
The weaker euro alluded to the slowing of economic growth across the euro zone, which ultimately helped the US dollar.
Looking ahead, investors will now turn their focus to the G20 summit in Argentina at the end of the month. Leaders from the United States and China are expected to hold talks against a backdrop of ongoing trade tensions.
"If there is nothing in terms of an agreement at the summit, there will be pressure on stocks. If there is an improvement, gold will go lower as people come back to stocks. People are now looking at the dollar as a safe haven," Hou noted.
For their part, platinum and palladium were both down for the week. As of 10:02 a.m. EST, platinum was trading at US$842 per ounce, while palladium landed at US$1,117 per ounce.
Precious metals top news stories
Our top precious metals stories this week feature palladium demand soaring as China toughens its pollutions standards, a price update on silver and Columbus Gold (TSX:CGT,OTCQX:CGTFF), which clarified that there is currently no European Union (EU) ban on the use of cyanide in gold.
As a global attempt to cut back on pollution is causing an increase in palladium demand, tight supplies are pushing the precious metal into a bull market with prices setting record highs.
The metal, which is used in pollution-controlled devices, has not only climbed 9 percent in New York alone this year, but has been given a huge boost in demand thanks to China and its ongoing mission to reduce smog in the Asian country.
"A combination of supply concerns and buoyant demand have driven price developments in recent weeks,"stated analysts at FocusEconomics.
Silver lost the gains it made in the previous session when it dipped on Tuesday (November 20) as outside markets were affected by a rallying greenback and a major sell-off in the US market.
Both silver and gold felt the heat of the rebounding US dollar and the retreat that investors made from the precious metals as world stock market declines ignited demand for safe-haven debt and the US currency.
"It seems like most people are leaving the stock markets, flocking into bonds and ignoring the gold [and silver] market at this moment," said Walter Pehowich, executive vice president of investment services at Dillon Gage Metals.
Following inquiries from shareholders and stakeholders over cyanide use in gold being banned by the European Union (EU), Columbus Gold has clarified that there is currently no EU ban on the chemical.
On Tuesday (November 21), the miner issued a press release stating that there is nothing stopping it from using cyanide at its Montagne d'Or gold project in French Guinea.
"The International Cyanide Management Institute (ICMI) announced on November 1, 2018, that it accepted the application of Columbus to become a signatory to the Cyanide Code," the company noted.
Also in the news
Also making news this week is TriMetals Mining (TSX:TMI, OTCQX:TMIAF), which announced on Thursday (November 22) that an Arbitration Tribunal of the Permanent Court of Arbitration in The Hague, Netherlands, issued the miner's subsidiary, South American Silver Limited, an award of US$18.7 million in amounts invested and approximately US$9 million in interest thereon running from August 1, 2012 to present, for a total of approximately US$28 million.
The award relates to South American Silver's claims against the Plurinational Government of Bolivia stemming from Bolivia's unlawful expropriation of South American Silver's investments in the Malku Khota silver-indium-gallium project.
South American does not believe that the award is enough as it asked for US$385.7-million in compensation.
"We are disappointed at the outcome of the international arbitration process and especially with the quantum of damages awarded to South American Silver, which we consider insufficient and are still evaluating," stated Eric Edwards, president and CEO.
Finally, North American Palladium announced on Thursday (November 22) that that members of the United Steelworkers Local 9422 (USW) had ratified a new three-year collective agreement.
"The USW represents the production and maintenance workers at the Lac des Iles mine site. The new collective agreement expires on May 31, 2021," the company stated in a press release.
Don't forget to follow us @INN_Resource for real-time news updates!
Securities Disclosure: I, Nicole Rashotte, hold no direct investment interest in any company mentioned in this article.