Chinese vehicle figures are a focus for many platinum investors, but oftentimes the numbers can be misleading for those who don't do some digging.
By Michelle Smith–Exclusive to Platinum Investing News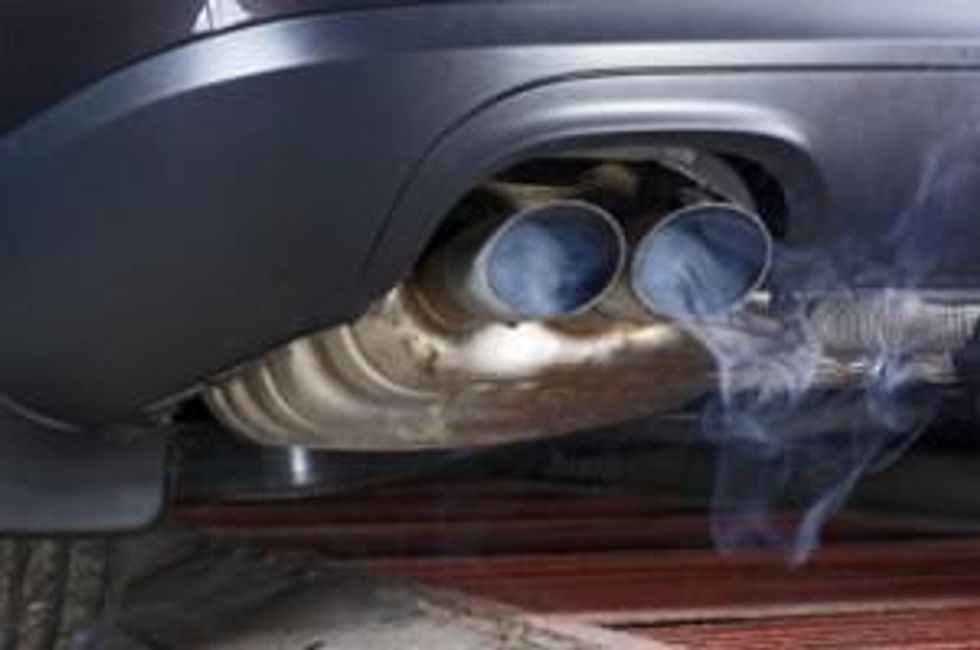 Since China now bears the crown as king of the auto markets, Chinese vehicle production and domestic sales are often of great interest to platinum investors. However, caution should be exercised when analyzing those numbers because alone they can result in a drastically skewed assessment of platinum.
As of the end of August, Chinese auto sales had reached nearly 12 million units, a 3.3 percent year-on-year increase. Production was also near 12 million units resulting in 3 percent year-on-year growth in that regard, according to statistics from the China Association of Automobile Manufacturers.
Focusing on volume alone can be misleading because all vehicles do not use the same amount of platinum in their emission systems. Cleansing emissions from gasoline engines tends to require less metal than that needed for diesel emissions. As Erica Rannestad, an analyst for CPM Group, pointed out at their recent Platinum Group Metals Investment Seminar, China is primarily a gasoline market.
Increases in sales in China are often highlighted. Investors may readily come across reports noting that in 2009, Chinese auto sales increased by 46 percent. While that is an astonishing figure, it resulted in just over 3 million more vehicles being sold there than in the US, the second largest auto market.
Despite the numbers, platinum investors should avoid a blind vehicle for vehicle comparison between Chinese figures and those in places such as the US or EU because China is considered a small gasoline vehicle market, whereas larger vehicles including SUVs are more avidly sold in developed countries. Even if dealing with a single fuel type, the larger the vehicle the more metal generally required in each catalytic converter and some vehicles have an emission system with more than one.
Given those factors, investors should also analyze China's commercial vehicle activity separately, since it deals with bigger vehicles that are commonly diesel powered. Sales in this category through August were down nearly 5 percent and production was down over 7 percent.
Another mistake to avoid is relying too heavily on the past when looking forward. For many automakers, the Chinese auto boom in 2009 through 2010 was a savior during a time when the auto markets in developed economies were struggling through and recovering from recession. With the potential of another global sized economic slowdown, the rescue available by the Chinese will be drastically smaller this go around.
Not only are the Chinese experiencing an economic slowdown themselves, they are also without a number of incentives that encouraged vehicle sales in the past, such as the slashing of sales tax on small vehicles and double subsidies offered to farmers.
Though these factors are expected to drag down sales, once again, platinum investors must view the picture from a different angle. Since the Chinese had motives to purchase and produce small vehicles, the lack of stimulus may reveal different preferences going forward.
In May, while reporting that sales were up 15 percent, Ford said one of the main drivers of that growth was the Ford Focus, a midsize car. Sales of that model car rose 33 percent year-on-year.
Likewise, Daimler reported remarkable sales growth for Mercedes Benz during the first three quarters of 2011. The company attributed this in large part to the S-class, whose sales were up 41 percent and SUV sales were reported up over 100 percent.
Another potential positive for platinum investors is that China is tightening its emission standards. As Rannestad pointed out, stricter standards are generally good for fabrication demand.
But, that too may be a mixed bag. This week, it was revealed that 134 natural gas buses are being purchased for Tangshan City. Noting that the city has been expanding and updating its fleet since 2006, that article said newly purchased buses are mainly outfitted with gas engines. This suggests that new emission standards may reduce the number of commercial diesel vehicles in China.
Investing News Network websites or approved third-party tools use cookies. Please refer to the  cookie policy for collected data, privacy and GDPR compliance. By continuing to browse the site, you agree to our use of cookies.