Ivanhoe Prefeasibility for Platreef: No Major Surprises
The results of a prefeasiblity study for the first phase of development at Ivanhoe Mines' Platreef PGM-nickel-copper-gold project validate findings of a preliminary economic assessment released in March.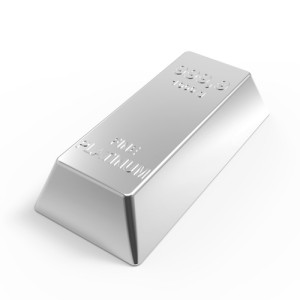 On Thursday, Ivanhoe Mines (TSX:IVN) released the results of a prefeasiblity study for the first phase of development at its Platreef PGM-nickel–copper–gold project in South Africa.
The mine is slated to be the lowest-cost PGM producer in Africa, and eventually one of the largest PGM mines in the world. It will be developed in three phases, starting out as a 4-million-tonne-per-year operation and eventually expanding to 8 and then 12 million tonnes.
In a press release, Executive Chairman Robert Friedland said that the results validate findings of a preliminary economic assessment (PEA) released in March.
"The results demonstrate the robust nature of the project, which was first highlighted in the March 2014 PEA," he said. "Now this latest study has confirmed the excellent economics and technical viability of what is expected to be Africa's lowest-cost producer of platinum-group metals."
David Charles, senior analyst at Dundee Capital Markets, seems to agree with that statement. "There was nothing in the prefeasibility study report that was significantly different … from what was in the PEA," he said, although he did note "a bit of a change on capex."
Capital expenditures after contingency for phase 1 development decreased slightly, from US$1.525 billion to $1.168 billion, with the PFS. The company stated that it has sufficient capital for development planned for 2015.
Phase 1 at Platreef anticipates annual production of 433,000 ounces of PGMs and gold and 32 million pounds of nickel and copper. Overall, the mine is set for a 31-year life, over which it will produce 13,431,000 ounces of saleable PGMs and gold, plus 358 million pounds of copper and 588 million pounds of nickel.
It has an after-tax NPV of US$972 million and an internal rate of return of 13 percent, with a payback period of less than seven years.
Allowing Platreef to potentially become the lowest-cost producer of PGMs in Africa are the significant nickel and copper grades at the project — credits for those metals reduce the mine's life-of-mine average cash costs from US$792 per ounce to $322, putting it on the bottom end of the cash-cost curve for the continent.
Furthermore, Ivanhoe draws attention in its release to its commitment to building a community skills development and training facility in the local Mokopane area. The Platreef mine is expected to need a workforce of roughly 2,200 within four years of starting production, and Ivanhoe has pledged to give priority to local residents for enrolment in training programs and in hiring for available jobs.
The company will also aim to provide training in other areas, such as construction and agriculture, and plans to launch an additional five local economic development projects as part of its social and labor plan.
Over the past 14 years of exploration and development at Platreef, Ivanhoe has invested roughly US$241 million in the project.
Securities Disclosure: I, Teresa Matich, hold no direct investment interest in any company mentioned in this article.