Palladium Soars to Fresh 13-year High; Could Hit $1,000 Before Year End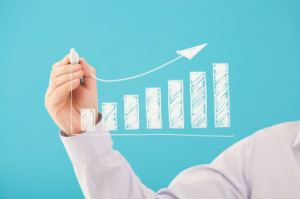 Palladium has had quite a run so far in 2014. That trend continued last week when the white metal hit a new 13-year high on increased sanctions on Russia and a decrease in output from South Africa.
Specifically, palladium for September delivery, the most actively traded contract, touched $888 on the New York Mercantile Exchange on July 17, its highest level since 2001.
According to Kitco News, the United States has imposed new sanctions on some of Russia's largest companies. None of those sanctions have come down on palladium production, but the move has prompted worries that Russia's Norilsk Nickel (MCX:GMKN), the world's leading producer of both nickel and palladium, could eventually be affected. Analysts have also identified healthy auto demand from China and the US, along with bullish investment bank forecasts, as palladium price drivers.
Of course, lower production from South Africa has been bolstering the metal as well. Despite the relatively recent resolution of a five-month strike at platinum-group metals mining operations in that country, firms like Johnson Matthey (LSE:JMAT) and Thomson Reuters (TSX:TRI,NYSE:TRI) predicted months ago that the point of no return had already been reached for a palladium deficit in 2014. Peter Hug, global trading director with Kitco Metals, commented, "[i]t's been an evolving trade. I've been very bullish on this market since about November pre-strike."
To be sure, palladium prices are on the rise. An article from Platts released on Friday suggests that prices may reach as high as $1,000 per ounce before the end of the year. "The market has got itself very long. It wants the metal to hit $1,000/oz," the news outlet quotes a trader as saying.
That said, Mitsui (TSE:8031) strategist David Jollie has cautioned that some palladium investors may soon decide to quit while they're ahead. "The palladium price has been driven higher by a widespread bullish attitude based on its fundamentals, which has been reinforced by strikes in South Africa and the launch of two new exchange traded funds earlier this year. This has generated buying interest from the investment community. Nonetheless, we believe that there are many investors currently holding long palladium positions who should — at some point — seek to exit these positions," he said.
However, Platts also points out that reports from Commerzbank (OTCMKTS:CRZBY) and Standard Bank analyst Walter de Wet are more positive. They focus on increasing automobile demand in China and the United States, which is upping demand for catalytic converters for vehicles.
Similarly, while UBS strategist Edel Tully has admitted that "appreciation year-to-date gains going forward are likely to be harder won," he also believes " the downside [for palladium] looks quite contained." Finally, Platts quotes him as saying, "[palladium] remains the darling of the precious metals world, and that's unlikely to change anytime soon."
Company news
Stillwater Mining (NYSE:SWC) reported second-quarter platinum-group metals production from its mining and recycling activities in Montana. The company recorded a slight decreases in production for the quarter in a year-over-year comparison, mining 126,400 ounces of platinum and palladium in Q2 2014 compared with total mine production of 131,500 in Q2 2013.
North American Palladium (TSX:PDL) stated that it plans to release its Q2 operating results before market open on July 30. The company will host a conference call and live webcast that day to discuss its financial and operating results.
On the junior side, Duncastle Gold (TSXV:DUN) announced that it intends to raise up to $500,000 in a non-brokered private placement. The company plans to use the funds from the offering to acquire and explore its highly prospective platinum-group metals, nickel and copper projects in Canada's Yukon.
Duncastle's flagship Catalyst project adjoins Wellgreen Platinum's (TSXV:WG) Wellgreen project on three sides.
Securities Disclosure: I, Teresa Matich, hold no investment interest in any of the companies mentioned. 
Related reading:
Palladium Reaches 14-Year High on Miner Strikes