By Michael Montgomery—Exclusive to Palladium Investing News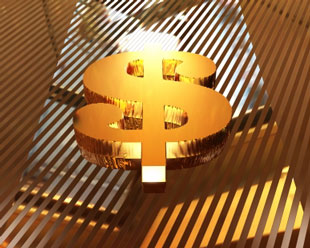 What a year it has been for palladium. Prices have skyrocketed due to increasing demand for the metal from the rebounding automotive sector, as well as concerns that Russian stockpiles might be far smaller than expected. The one-year low for palladium was $214 an ounce on the New York Mercantile Exchange in April, 2009. The price for palladium at yesterday's close was $536.00. This two-fold increase in price is nearly a 25-month high and is being driven in part by Exchange Trade Funds, or ETF's.
"With Exchange Traded Funds (ETFs), it makes it even easier to invest – they are a sudden and unexpected source of demand. It doesn't give time for the industry to respond, so there is a good potential for prices to spike," said George Topping, Managing Director of Base Metals Research.
The growing car market in China and worldwide is driving the industrial demand for the metal. Chinese automotive sales last month saw an increase of 56 percent; Japan and the US saw a 24 percent rise in sales, as well. This is important because palladium is one of the main metals used in catalytic converters, which accounted for  45 percent of all palladium used worldwide last year.
Behind all of the factors for palladium's rise is the scarcity of the metal and the politically-strained environment of the two most important suppliers, Russia and South Africa. South Africa has had some political shake-ups including ethnic violence, and new calls for African ownership of companies mining with in the country.
For years, Russian dominance over the palladium market has driven price fluctuations. Russia currently controls 50 percent of know palladium reserves. Historically, the country has used stockpiles built up in times of excess to even out supply-demand issues. "During the nineties when Norilsk Nickel production could not meet growing palladium demand from the auto-catalyst sector, the gap was filled by state stockpiles from Gokhran, the Russian precious metals agency (which is part of the Ministry of Finance), and by the Russian Central Bank sales," according to a report on Metal Miner.
However, after years of selling these stockpiles, and controlling the market, there are signs that this era may be over. "Russian state inventories of palladium that historically have overhung the market now appear to be fully depleted or nearly so," stated a recent press release from Stillwater Mining Company.
Stillwater Mining [NYSE:SWC] is the only US producer of platinum and palladium. Currently the company's primary stock holder is Russian mining giant Norilsk Nickel, the world's leading miner of palladium. Recent reports may have the Russian company looking to sell off their share of the US company. While the sale of the company is not considered imminent, Norilsk Nickel may be eyeing high returns due to the high price of the metal. "Russian metals company Norilsk Nickel is exploring the sale of its Montana platinum and palladium mines after prices for the precious metals rebounded sharply in recent months," according to Matthew Brown, of the Associated Press.