Palladium Investment Declines As Stricter Emissions Apply
Emissions laws are a major driver of palladium demand. As focus turns to stricter offroad engine standards, palladium sentiments take a downturn.
By Michelle Smith–Exclusive to Palladium Investing News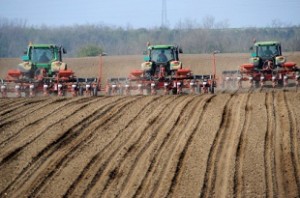 The palladium market is one that is largely driven by legislation. Governments have been heavily focused on improving on-road vehicle emission standards to achieve their environmental goals and this has resulted in increasing demands for palladium in catalytic converters. Now, just as governments are turning their focus to improving off-road emissions, investors' sentiments toward the metal appear to be changing.
Palladium was a stellar performer in 2010 and according to a report released last week by Johnson Matthey (JM), from January to September the metal traded at an average of 61 percent higher than during the same period last year. Yet, the report predicts that 2011 investment demand will be in negative territory, as pronounced periods of liquidation have already been seen.
Investors who have moved out of the market or those thinking about it may want to consider that legislation is likely to become an even stronger driver for palladium demand due to off-road emissions regulations taking effect this year in the US, EU, and Japan.
Off-road emissions standards
Though off-road emissions standards are not new, they are changing in efforts to close the gap between them and those imposed on road bound vehicles. Tier 4 Interim as the new legislation is called in the US, and Stage IIIB as it is called in the EU, accompanied by similar measures in Japan aim to put a tighter clamp on pollution from sources such as agricultural and industrial equipment. This will be accomplished over the next few years as limits are phased in according to engine size.
In 2014, North America will be subject to an even stricter bundle of regulations known as Tier 4 Final. The EU will be regulated by Stage IV and Japan will follow with a similar bundle of legislation taking effect in 2015. By this time, nitrogen oxide (NOx) and particulate matter (PM) emissions are supposed to be at near zero levels for off-road machinery regulated by these laws.
Off-road emissions standards and palladium demand
David Wilson, Director of Metals Research with Societe General, projects that off road emissions control will affect over 600,000 non-road mobile machinery units per annum.
JM's report, which describes this application as a promising growth area, says that the stricter emissions limits is likely to involve and result in pgm (platinum group metal) demand of 130,000 ounces this year. But, the report goes on to explain that estimating PGM demand requires more than looking at the size of the market in the terms of engine numbers or displacement. It is necessary to assess the various off-road sectors individually with a number of other factors.
The difficulty in estimating stems in large part from the fact that just as the sectors are diverse, so are the types of off-road engines that will be affected by this legislation. Complying with increasingly strict standards is not as simple as mass production, but will likely require specialized solutions for various types of equipment.
The chosen methods for each type of product will be implemented in phases like the legislation and how the first round attempts will hold up remains to be seen. Given that new technology will be put to work under new conditions, a forecast of the palladium growth stemming from off-road emissions control would be unreliable.
What is known is that of the PGM catalysts that are currently used in emissions systems, palladium is the cheapest. Where other metals in the family have been used, when technology has provided the opportunity, that use has been abandoned and palladium has become the alternative.
Given the substitution rates, Wilson wrote in Commodities Now, we expect this to be particularly positive for palladium demand.