Canada doesn't have much in the way of palladium production. However, the country plays host to some exploration activity and does produce a small amount of the metal.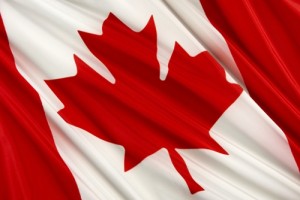 Like platinum, its better-known sister metal, palladium is a platinum-group metal (PGM). Russia is the top producer of palladium, followed closely by South Africa. Combined, North America provides roughly 14 percent of the world's palladium.
The most important source of palladium is nickel–copper deposits; however, the metal is also found alongside gold and other PGMs.
Palladium is used in catalytic converters, as well as in jewelry, electronics, petroleum refinement and dentistry. In Canada, it is also used in in coins — for instance, the Canadian Palladium Maple Leaf coin, which was minted from 2005 to 2007 and in 2009, is 99.95-percent pure palladium. It is one of the most recognized palladium bullion coins on the market, according to American Bullion.
Canada doesn't have much in the way of palladium production, with only one producer located in Ontario. However, the country does produce a small amount of the metal, and plays host to some exploration activity.
Here's a quick look at some palladium companies in Canada:
North American Palladium (NYSEMKT:PAL)
North American Palladium is one of only two primary palladium producers in the world. Its flagship mine is Lac des Iles, located in Ontario; it has been in production since 1993. The property has not been fully explored, and has the potential to contain much more mineralization than is currently being mined. Even so, Lac des Iles is one of the largest open-pit bulk mineable palladium reserves in the world.
Overall, the company focuses on exploring and mining for palladium, gold and some base metals. Currently, North American Palladium is undergoing an expansion aimed at increasing its production and decreasing its costs. The company emphasizes the political stability of Canada in comparison to other countries that produce palladium, including South Africa and Russia.
Wellgreen Platinum (TSXV:WG)
Wellgreen Platinum, formerly Prophecy Platinum, is a mining company based in Canada that acquires and develops PGMs projects. Those include the Wellgreen PGMs-nickel-copper project, the Shakespeare PGMs-nickel-copper project.
The Wellgreen project is located in Yukon, close to the Alaska Highway, which leads to sea ports at Haines and Skagway for easy transportation when the project enters production. Shakespeare, on the other hand, is located in the Sudbury mining district of Ontario; it is an open-pit mine that is ready for production.
Wellgreen Platinum anticipates financial success in the current market as there is strong demand for palladium and weak supply. Indeed, palladium demand grows at an average of 5 percent per year, according to the company's website, while palladium supply peaked in 2006 and has been declining since that time.
While NovX 21 doesn't quite fit on this list of palladium exploration and development companies, it does deserve some attention. The company is a PGMs recovery technology company based in Quebec that has developed a process to recover PGMs from refractory and recycled materials, as well as from catalytic converters. Thus, while it doesn't mine palladium, it does offer a low-cost, clean solution for its recovery.
Working off the knowledge that the PGMs market is extremely tight and controlled by a small number of players, NovX21 is looking to use the hidden value in recycling those metals to its advantage.
Related reading:
Palladium Applications: From Jewelry to Medicine to Industry
NovX21: Efficient, Low-cost Recovery of PGMs from Recycled Material