Can Robert Friedland Save South African Palladium?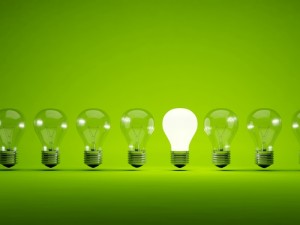 Charismatic billionaire Robert Friedland has been active in the mining world since the 1980s, and after losing control of his Mongolian Oyu Tolgoi project to Rio Tinto (ASX:RIO,LSE:RIO,NYSE:RIO) in 2012, the mining mogul has shifted his focus to Africa. With the release of last month's preliminary economic assessment (PEA) for Ivanhoe Mines' (TSX:IVN) Platreef project, Friedland looks poised to make major changes in palladium and platinum production in South Africa.
Friedland is chairman and director of Ivanhoe Mines, which is currently developing three projects in Africa, one of which focuses on the larger-than-life Flatreef deposit located northeast of Johannesburg. The Platreef project is 90-percent owned by Ivanhoe, while a Japanese consortium owns the other 10 percent.
Hopes for strike resolution wane again
Prices for platinum and palladium rose slightly last Friday as hopes fizzled regarding a resolution of the ongoing Association of Mineworkers and Construction Union (AMCU) strike. After falling earlier last week as talks began between producers and the South African union, palladium climbed $8.90, or 1 percent, to $811.20 an ounce on Friday; platinum similarly gained $14.70 to trade at $1,424.30 an ounce, according to the Associated Press.
The Associated Press also notes that heightened tension in the Ukraine has raised worries that supply of the white metal may be strained if Russia, one of the world's top palladium producers, is put under further sanctions by the US and European countries.
Meanwhile, AMCU members stormed out of a meeting in South Africa when producers Amplats (LSE:AAL), Implats (JSE:IMP) and Lonmin (LSE:LMI) refused to increase their most recent wage offer, as per BDlive. AMCU delegates vowed to hold a mass meeting with union members to tell them of what they see as unsatisfactory behavior by the miners, stating, '[w]e were extremely livid at these underhand methods. It is difficult to predict how our members will react and what mandate they will give us faced with this situation." The strike has been going on for more than three months.
Flatreef: South Africa's underground PGMs behemoth?
According to Ivanhoe's website, the high-grade mineralization section of the Flatreef deposit has an average true thickness of 24 meters with a platinum-to-palladium ratio of roughly 1:1. Overall, indicated mineral resources for the project total 214 million tonnes with grades of 4.1 grams per tonne for platinum, palladium, gold and rhodium.
The mining company released a PEA late last month that indicates that, based on the inferred mineral resource, the Platreef mine is slated to become the lowest-cost producer of platinum-group metals (PGMs) in Africa. That could spell trouble for other South African PGMs miners that have cited high production costs and low platinum and palladium prices as reasons they are unable to pay higher wages.
Furthermore, MINING.com notes that because of the immense thickness of the mineralization, it will be viable for Platreef to use mechanized operations in an air-conditioned environment. That has been near impossible for other projects, such as Amplats' Rustenburg mine, and has forced mine workers at the Bushveld Complex into incredibly uncomfortable and hot working conditions.
Improved working conditions
Indeed, Friedland has said he is committed to building a fair work environment. Speaking to Reuters about South African PGMs mine conditions last December, he said, "[i]t's pretty claustrophobic, the men are working with muscle power, they are getting silicosis, they are breathing what they are drilling and they are tired of doing it for $12 a day. I don't think they are going to do it for much longer, and I don't think they should." The mining chairman also noted that Ivanhoe will pay employees "an order of magnitude greater than the current wage."
Miningmx notes that these comments sparked resentment from other South African platinum and palladium miners. Friedland's claims came just before workers downed tools at the start of this year, and Peter Major, an analyst for Cadiz Corporate Solutions, told the news outlet in December that he believes Friedland was attempting to stimulate wage demands "so high that every platinum mine here [would have] to close."
Also worth noting is that although Friedland has more or less maintained his position on fair wages, his position has softened somewhat. He told BDlive in February, "[while] workers labouring in the deep underground mines certainly deserve better, it is equally important for workers and their leaders to understand that mining companies must make a profit or investors will not inject the billions of dollars needed to find and build profitable mines."
A complicated but hard-working man
Bloomberg has noted that Friedland is known for sharing the idea of the "reality distortion field" with Steve Jobs at Reed College. However, despite Friedland's often-controversial history, Tommy Humphreys, writing for CEO.ca, has said that betting on the mining mogul may not be as outlandish as some might think. On a tour of Ivanhoe's three mining projects in February this year, Humphreys was able to spend a significant amount of time with Friedland, meeting several of his coworkers while hearing about the man's intention to hire women to work at Platreef and his belief in Ivanhoe's drilling proficiencies.
Interestingly, Humphreys states that Friedland was not as evangelistically promotional as he expected, showing more expertise in geology and geopolitics than stock hype. He also said that while Friedland has been known for "quick-flips" in the past, his mega projects of the past 10 years suggest he is more focused on long-term development than promotion.
"Robert is a complicated man," Sam Riggall, Ivanhoe Mines' head of strategy and project development, told Humphreys. "His only vice is that he works very hard."
Whatever the world's thoughts on the mining mogul may be, Friedland currently holds significant interest in South Africa's best hope at maintaining a spot as a top producer of PGMs. Investors and analysts will benefit from keeping a close eye on Ivanhoe's Platreef project, as the richness of its deposit and the development of fair working conditions could change the climate for PGMs mining in South Africa.

Securities Disclosure: I, Teresa Matich, hold no investment interest in any companies mentioned.