Venezuela, with its history of expropriation, has agreed to develop one of the world's biggest undeveloped gold mines with China. But could the country's upcoming election play a role in the outcome?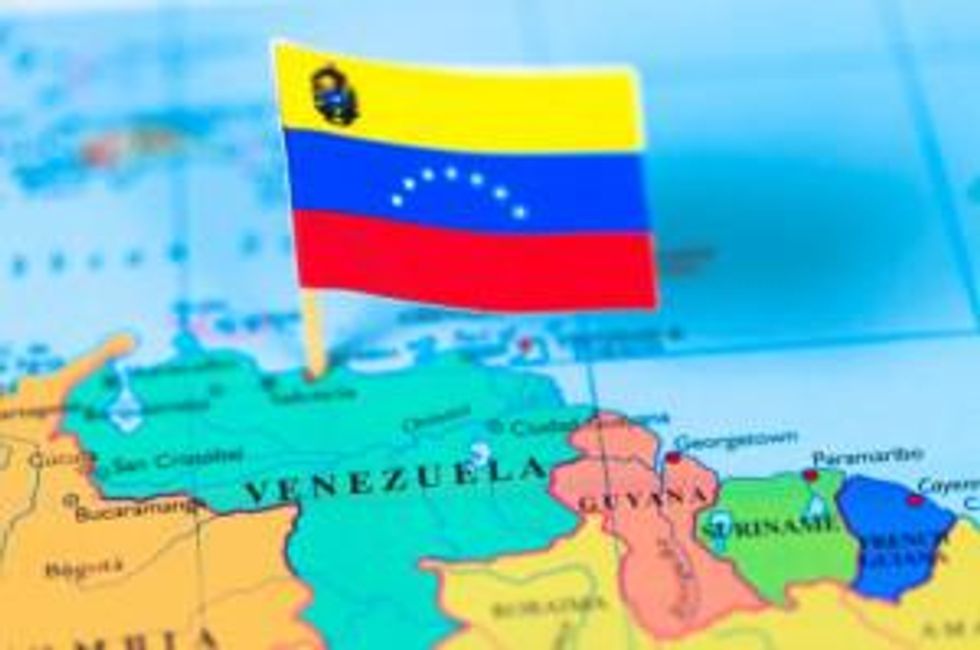 Following a meeting last month with members of the China International Trust and Investment Corporation, better known as CITIC, Hugo Chavez, president of Venezuela, announced plans for the two nations to exploit copper and gold by developing Las Cristinas, which is located in Venezuela's Bolivar state.
The agreement is said to cover engineering, construction and processing of the metals, but financial details have not been disclosed.
CITIC is the latest, but definitely not the first, company to envision a producing Las Cristinas mine. The property remains undeveloped despite numerous parties that seemingly had it within grasp.
Las Cristinas is a low-grade site with the potential to become a large open-pit mine, according to Crystallex International (OTCBB:CRYFQ,TSXV:KRY). It holds proven and probable reserves of 464 million tonnes grading 1.13 grams per tonne, the equivalent of approximately 17 million ounces of gold.
Venezuela's record of cooperation
Crystellex is acquainted with Las Cristinas because it once held claim to the property. Over a 65-year minelife, Crystallex calculated that it could produce an average of 20,000 tonnes per day at a cash cost, including royalties, of $346 per ounce, with even more favorable results during the first five years.
The company signed a Mine Operating Contract (MOC) in 2002 and made significant investments in the project and local communities. By 2007, after its Environmental Impact Study was approved, the government claimed it would issue the required environmental permit after certain duties and a Construction Compliance Guarantee Bond were paid. But after those payments were made, the government denied the permit and rescinded its MOC.
Crystallex filed for international arbitration with the World Bank's International Centre for Settlement of Investment Disputes, citing losses in excess of $3.8 billion.
Other junior miners with similar stories of Venezuela swallowing their investments have also been left at the mercy of international arbitration.
Gold Reserve (AMEX:GRZ,TSX:GRZ) claims to have spent over $300 million from 1992 to 2009 developing its Brisas project into a world-class mining project. Once it was advanced to the point of construction, the government arbitrarily revoked previous authorization for it to proceed, according to the company.
Rusoro Mining (TSXV:RML,OTC Pink:RMLFF) had numerous projects underway in Venezuela, including two mines in production. According to Rusoro, a series of government measures dismantled the legal regime for the marketing of gold in Venezuela and culminated in outright nationalization of its investments. After trying to reach an amicable resolution, international arbitration was considered the "sole recourse."
China's fate in Venezuela
Chavez formally nationalized gold mining last year. Business Monitor International describes Venezuela as "the least favourable mining location in the Americas."
"The outlook for mining sector liberalization remains bleak over our forecast period and we do not expect to see Venezuela become an attractive mining destination in the near future," its Venezuela Mining Report 2012 states.
CITIC has therefore agreed to venture into extremely risky conditions. But the fact that it is a Chinese company could allow CITIC's experience in Venezuela to play out positively; the report states that "the mining sector may receive some investment from Chinese-backed mining companies." CITIC is owned by the state.
"Chinese relations with Venezuela may allow state-owned companies to enter the market and either explore for new deposits or take control of deposits previously seized from other foreign mining companies," it continues. And Las Cristinas fits that description.
Moreover, Venezuela and China have become quite chummy under the leadership of Chavez. The Asian gold giant is reportedly Venezuela's biggest creditor, having doled out north of $40 billion in loans. Venezuela, in turn, sells China 640,000 barrels of oil per day. Of that amount, 264,000 are used to pay down debt.
On Sunday, October 7, Venezuelans go to the polls for the presidential election. Chavez is, of course, running for another term, and if he is successful, that should prove positive for the Chinese.
But Henrique Capriles is considered a serious opponent in the race. Capriles has criticized expropriations and excessive hospitality to Beijing. He has also spoken in support of reducing the volume of Chinese investment in Venezuela. Many believe Capriles' election could be a costly game changer for China.
Securities Disclosure: I, Michelle Smith, do not hold equity interests in any companies mentioned in this article.