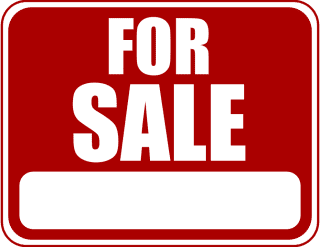 Scotiabank acquired its ScotiaMocatta business two decades ago, but after a scandal involving smuggled South American gold it's looking to sell.
Scotiabank (TSX:BNS) is looking to sell its gold trading unit following a scandal involving a US refinery and smuggled gold from South America.
The Canadian bank's ScotiaMocatta business is one of London's main gold-trading banks, and was acquired by Scotiabank almost two decades ago. According to a Wednesday (October 18) Financial Times article, Chinese buyers are the key targets of the sale, which is being led by JPMorgan (NYSE:JPM).
Citing sources familiar with the matter, the news outlet said that what prompted the sale was Scotiabank's lending to Elemetal, a precious metals refinery in Dallas.

Earlier this year, US prosecutors accused workers at NTR Metals, a subsidiary of Elemetal, of a money-laundering scheme using "billions of dollars of criminally derived gold," mostly from Peru.
According to
court documents
filed in Florida, workers at NTR Metals allegedly "knowingly conspired to purchase gold with the intent to promote the carrying on of organised criminal activity, including illegal gold mining, gold smuggling and the entry of goods into the US by false means and statements to US Customs, and narcotics trafficking."
NTR Metals is said to have imported more than $3.6 billion worth of gold from Latin America between 2012 and 2015. Scotiabank and ScotiaMocatta have not been accused of any wrongdoing.
According to Reuters, one source said a review of ScotiaMocatta has been underway for several months
. Another source said Scotiabank has been seeking a buyer for the unit for up to a year, and is likely to shrink the business if a sale is not completed.
Scotiabank has the biggest foreign presence of any Canadian bank, and is focusing its international strategy on the Pacific Alliance, a Latin American trade bloc comprised of Mexico, Peru, Chile and Colombia.
On Wednesday, Scotiabank's share price closed down 0.09 percent down in Toronto, at C$80.65.
Reuters
said the bank has declined to comment on the sale or refinery scandal.
Don't forget to follow us
@INN_Resource
for real-time news updates!
Securities Disclosure: I, Priscila Barrera, hold no direct investment interest in any company mentioned in this article.