Queen's Heart of Gold Stolen from French Museum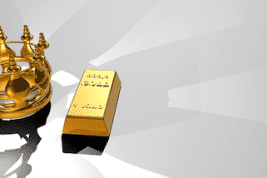 The Thomas-Dobrée museum was robbed this week when thieves made off with a 16th-century gold case containing the heart of Queen Anne de Bretagne.
Thieves in France took off with a priceless 16th-century gold case containing the heart of Queen Anne de Bretagne, which resided in the Thomas-Dobrée museum.
Locals and historians alike are outraged at the robbers, saying that the artifact's symbolic value far outweighs its physical value.
"If the thieves were motivated by the fact that it is shiny and made of gold, they should understand that its historical and symbolic value far outweighs its 100 grams of gold," said Catherine Touchefeu, a departmental councillor.
The piece, which contained the heart of the only woman to have twice been crowned queen of France, narrowly escaped being melted down after the French Revolution.
Now that the robbery has taken place, local authorities have spoken out and are pleading with the robbers not to melt down the gold case for its precious metal value.
The case contains approximately 3.53 ounces of gold, and the yellow metal was trading at US$1347.40 per ounce as of 3:38 p.m. EST on Tuesday (April 17).
Philippe Grosvalet, president of the Loire-Atlantique department that owns the museum, said, "the thieves attacked our common heritage and stole an item of inestimable value. Much more than a symbol, the case containing the heart of Anne of Brittany belongs to our history."
Anne de Bretagne was first married to Charles VIII of France in 1491. After his death, she married Louis XII in 1499. She was buried near Paris, but her heart was stored in her family tomb in Nantes, Brittany.
The artifact is considered a masterpiece and has been displayed at the museum for more than 130 years.
Don't forget to follow us @INN_Resource for real-time news updates!
Securities Disclosure: I, Nicole Rashotte, hold no direct investment interest in any company mentioned in this article.