The companies will form a 50/50 partnership for the ownership and development of Premier's Trans-Canada property.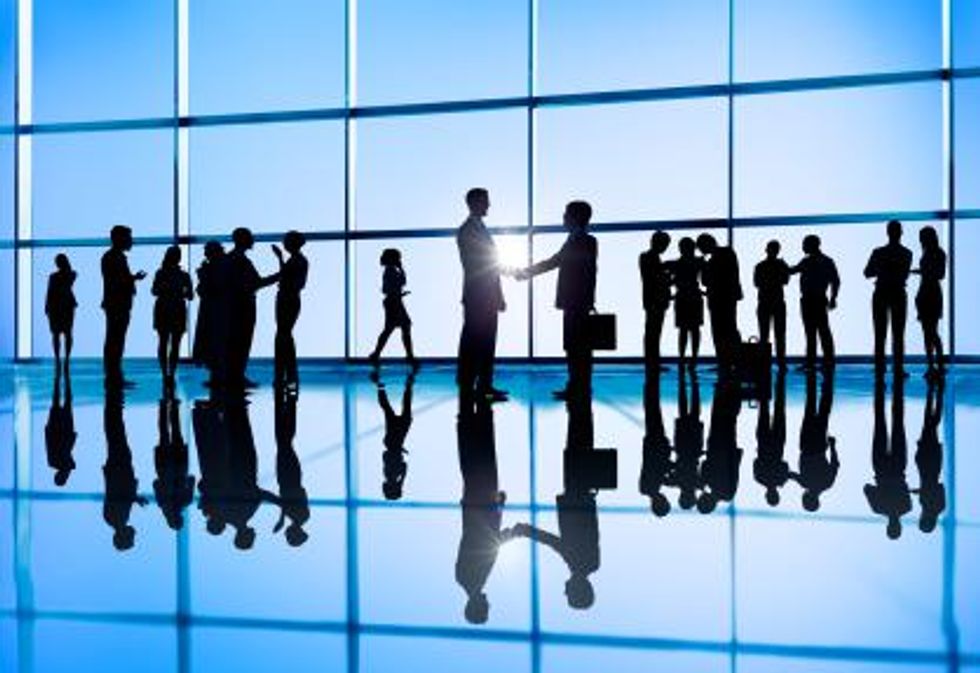 Investors have been quick to show their approval of Premier Gold Mines (TSX:PG) and Centerra Gold's (TSX:CG) definitive agreement to form a 50/50 partnership for the ownership and development of Premier's Trans-Canada property. 
The news was released Thursday, and by the end of the day had pushed Premier's share price up 12.75 percent, to $2.30. Centerra's was up a more modest 2.67 percent, at $7.69.
It's easy to see why investors are excited. Located in Ontario's Geraldton-Beardmore greenstone belt, Trans-Canada includes the Hardrock gold project, which according to a 2014 mineral resource estimate has an overall indicated resource of 4.87 million ounces and an inferred resource of 2.74 million ounces; that includes an open-pit indicated resource of 3.97 million ounces. In addition, Hardrock is central to a historic gold camp, and is near "excellent existing infrastructure."
Other gold deposits encompassed by Trans-Canada are Brookbank, Kailey and Key Lake, with gold prospects and "high-potential exploration targets" also situated on the partnership's land holdings.
Ian Atkinson, president and CEO of Centerra, is definitely pleased with the deal, and said in Thursday's release, "[f]orming this partnership gives Centerra's shareholders exposure to a significant gold resource and an advanced stage development project in Ontario, Canada. The property has a large land package with exceptional exploration potential." He added that the agreement also fits with his company's goal of acquiring another producer.
To gain those benefits, Centerra will be required to invest up to $300 million in Trans-Canada, with a cash payment of $85 million due to Premier when the agreement closes — likely on March 6, 2015. A total of $185 million will be required to fund the remaining costs of a revised resource and feasibility study for Hardrock, plus development expenditures. Finally, Centerra will have to pay Premier $30 million contingent on the results of the resource update.
Premier's contribution will of course be the Trans-Canada property itself. The company won't make any further contributions to the partnership until Centerra has provided the $185 million mentioned above.
Like Atkinson, Ewan Downie, president and CEO of Premier, is happy with the arrangement, and lauded the benefits the partnership will bring to shareholders, noting, "[w]ith this partnership comes a more clear and certain path toward realizing the potential that the Trans-Canada Property represents to Premier shareholders and neighboring communities."
Rob Chang, an analyst at Cantor Fitzgerald, agrees. In a note released Thursday, he describes the alliance as positive for Premier, noting that it will allow the company "to make significant headway in developing the Hardrock project without dilution." His firm has a "buy" recommendation on the stock and on the back of Thursday's news upped its price target for it to $5 from $4.45.
Chang's note also includes details on what's next for Hardrock — first up will be the completion of a final delineation drill program, followed by the release of an updated feasibility study later in 2015. There is "potential for upside to PEA assumptions namely stemming from new geotechnical studies which allow for steeper, less dilutive pit walls than those used in the PEA."
Certainly it sounds like there will be plenty for investors to watch for moving forward.
Securities Disclosure: I, Charlotte McLeod, hold no direct investment interest in any company mentioned in this article.