Paramount's PEA uses a base case price of $1,350 per ounce for gold and $22 for silver, slightly above where those commodities have been hovering lately. However, with an all-in cash cost of $855 per recovered gold equivalent ounce, CEO Chris Crupi is confident the "project will fly" at current prices, and could even stand up against a slight drop.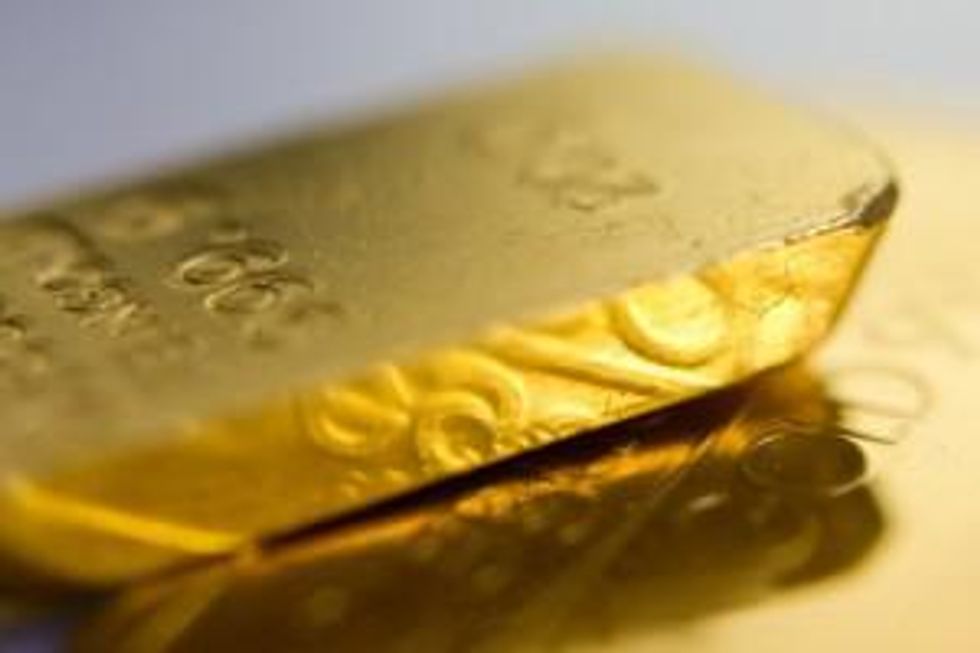 US-based exploration and development company Paramount Gold and Silver (TSX:PZG) certainly keeps itself busy with its advanced-stage precious metals projects in Nevada and Northern Mexico. Last year in February, the company put out a preliminary economic assessment (PEA) for its San Miguel project, and today it released a new and improved version that brings its initial capital expenditures down significantly while increasing its measured, indicated and inferred resources.
Located in the Sierra Madre belt in Mexico, the San Miguel project includes six deposits that will be mined through a combination of open-pit and underground operations, with production from those sites being fed to a central mill. In total, the measured and indicated resources for the project have increased roughly 79 percent from last year's PEA, rising to 17,550,000 tonnes. Inferred resources for the project also increased by 89 percent.
Improved costs
To be sure, the updated PEA represents a significant achievement for Paramount. As CEO Christopher Crupi told Gold Investing News (GIN), "we took our initial capital down from about $250 million to $69 million, which is a significant drop."
That's important for the company in terms of navigating the current market and moving the project forward. "These monster mines that would cost many many hundreds of millions or billions are not happening," Crupi said. "The key in this marketplace now for investors is 'how fast and how low cost can you make it?' so you can start producing gold as fast as you can and at the same time take that profit and reinvest into expansion perhaps of the mine."
That's certainly the plan for Paramount. The company is planning to initially focus on a less expensive, open-pit heap leaching operation that will help create cash flow to fund underground mining operations and related mill construction costs. As Crupi stated in Monday's release, the new PEA for San Miguel definitely "incorporates a much more mature and efficient design than the one from last year."
What about prices?
In terms of broader economics for the project, Paramount's updated PEA uses base case prices of $1,350 per ounce for gold and $22 per ounce for silver. Those figures might be troubling for investors who've noticed that gold and silver have been trending lower as of late, but Crupi isn't worried.
In terms of the price difference, the CEO said, "it's not that significant. Our cash cost is in the high $500s, our all-in costs are around $800, so we have a margin that we're pretty comfortable down to about $1,000, or even slightly more."
Specifically, post-tax base case operating costs per ounce of equivalent gold produced are set at $597 per ounce in the PEA — that's over the life of the mine — while total costs, including all capital and closure considerations, are $855. "We've internally stress tested it, we're confident that at current prices, even with, say, a 10- to 20-percent drop [in prices], this project will fly," Crupi said.
In the most conservative, or post-tax base case scenario, the net present value for San Miguel would be $106.8 million at a 10-percent discount rate with an internal rate of return of 15.9 percent at a 5-percent discount. However, if the gold market turns, which Crupi believes it will, the project would be much more profitable. "The supply is going to have to diminish in the near term," the CEO said, citing sustained demand for physical metal as just one market driver. "Gold's going to go up 10 to 20 percent in the next 12 months," he stated, "and I think that's on the light end."
Up next: prefeasibility
In terms of what investors can expect next from Paramount, the company isn't wasting any time moving to the prefeasibility phase. Crupi stated, "we've mobilized four drill rigs to the property. We're going to start the prefeasibility study immediately. The budget is $6.5 million, and we've got the money to do it."
Interestingly, Crupi also pointed out that the company is counterintuitively taking advantage of what he says are unusually cheap operational costs. "Drilling, all that stuff that's [usually] very expensive is very cheap right now," he said, since fewer rigs are being used. "We're putting our heads down, we're doing it, we're not wasting time. The best time to be doing this work is in these times when the costs of doing the work are the lowest they've ever been."
Certainly, interested investors will want to watch Paramount in order to see how San Miguel develops. As the CEO said, "we're pretty excited about the project and the prospects. We have the right people, we're in the right location and we have the funding to do what we need to do."
At close of day today, Paramount's share price was up 0.92 percent, having closed at $1.10.
Securities Disclosure: I, Teresa Matich, hold no investment interest in any of the companies mentioned.
Featured
Investing News Network websites or approved third-party tools use cookies. Please refer to the  cookie policy for collected data, privacy and GDPR compliance. By continuing to browse the site, you agree to our use of cookies.