Gold Spikes as Uncertainty Reigns Over Plane Crash at Russia-Ukraine Border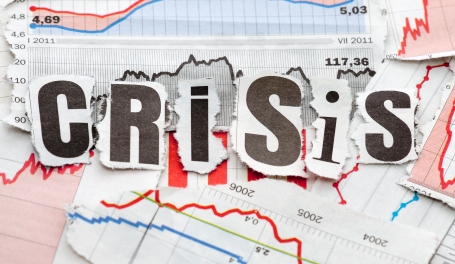 A Malaysian passenger airplane carrying 295 people was shot down in Eastern Ukraine near the Russian border on Thursday, killing all on board.
The plane, a Boeing 777, was en route from Amsterdam to Kuala Lumpur and came down roughly 50 kilometers (20 miles) short of Russian airspace, said Interfax in a report. As Reuters notes, the plane came down near the city of Donetsk, a stronghold of pro-Russian rebels, and appears to have been hit by a ground-to-air missile.
Interfax Ukraine states that the plane disappeared from radar while flying at 10,000 meters, standard cruising altitude for airliners.
Ukraine has accused Russia of downing the plane, adding to a mounting list of incidents during the four-month conflict.
Earlier on Thursday, a Ukranian fighter jet was shot down by an air-to-air missile fired from a Russian plane. As CBC reported, "[o]fficials in Kyiv have recently accused Russia's armed forces of being directly implicated in attacks on Ukranian troops battling an insurgency near the border."
Meanwhile, pro-Russian rebels have also claimed responsibility for strikes on two Ukrainian Sukhoi-25 jets on Wednesday.
While uncertainty reigns on what actually happened to the Malaysian plane — be it mechanical failure or an act of terrorism — the market has been spooked.
And sure enough, with political turmoil in the air, investors have flocked to gold as a safe-haven asset. Gold is up above $1,300 today, having touched a high of $1,324.90 on the news. The gold price is currently up 1.44 percent, or $18.70, trading at $1,318.50.
Securities Disclosure: I, Vivien Diniz, hold no direct investment interest in any company mentioned in this article.