Gold failed to maintain upward momentum unleashed from the US Federal Reserve's QE3 last week, despite another round of monetary easing from the Bank of Japan.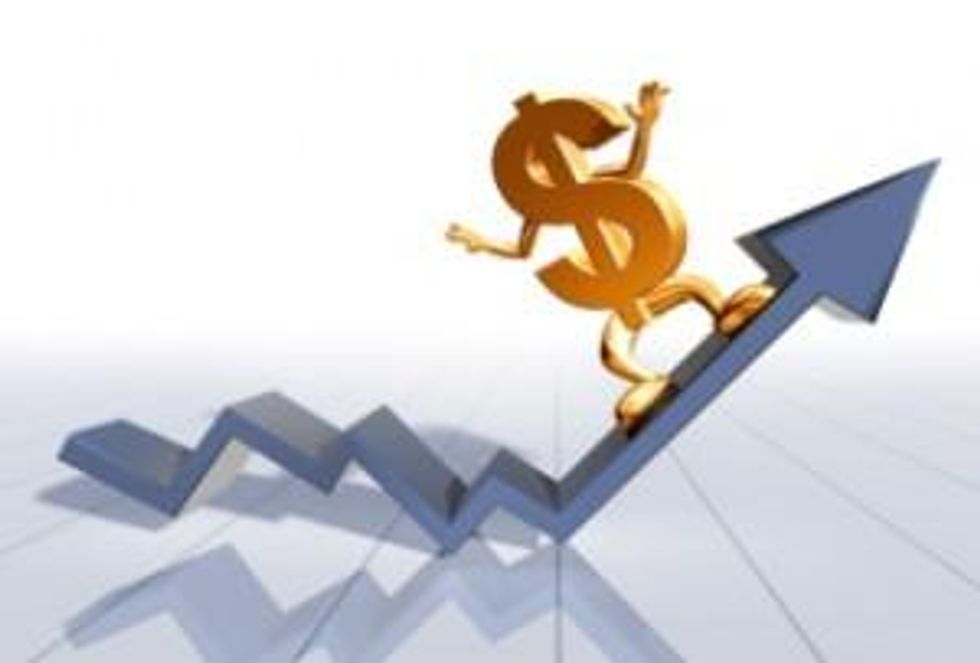 The gold price suffered a slight correction Thursday after hitting a six-and-a-half-month high of US$1,779 an ounce on Wednesday. 
On Wednesday, the yellow metal rose in value after the Bank of Japan became the latest central bank to unveil another round of monetary easing, following similar bond-purchase programs announced by the US Federal Reserve and the European Central Bank. Last Thursday on the announcement of QE3, gold at its highest point in the day was trading at $1,775/oz.
But by Thursday, earlier gains were depleted as bullion investors, sensing a correction, decided to take profits. Other macro factors weighed in, including a stronger US dollar, which limited investor interest in commodities, and a contraction in China's manufacturing sector, evidenced by a weak PMI (Purchasing Managers' Index) of 47.8 in the latest month. The news caused Asian stock markets to fall and sell offs in commodities including gold and silver.
Spot gold was last quoted at $1,768.90 an ounce while COMEX gold for December delivery finished the day at $1,770.50/oz, down $1.20.
Reuters quoted an analyst who said the upside for gold is probably limited for the short term:
"The rise in gold and silver will be tempered by drops in the stock market and rises in the dollar, and if this continues then the upside is limited for the time being," said Marex Spectron.
"However support remains under the market and I still believe buying dips is the way forward in the longer term."
Company news
Canadian miner B2Gold (TSX:BTO) will pay C$1.1 billion to CGA Mining (TSX:CGA,ASX:CGX) to gain access to the Masbate gold mine in the Philippines, the country's largest gold operation.
The combination will add to B2Gold's two existing gold mines in Nicaragua and result in total production of around 350,000 ounces this year from three operating mines. That is expected to double to 700,000 ounces from five mines by 2016, the companies stated. Masbate alone is predicted to produce 200,000 ounces between July 2012 and July 2013.
Canadian miner Centerra Gold (TSX:CG) said Wednesday that it will resume heap leach operations at its Baroo mine in Mongolia. The Central Asia-focused company had its operations suspended by the Mongolian government in 2009 over issues related to the operating licences. Centerra will now be allowed to produce 2,000 ounces of gold a month starting in December.
Goldcorp (NYSE:GG,TSX:G), Canada's second largest gold miner, said Wednesday it is selling a 9 percent stake in Primero Gold Mining, of which it owns 40.9 percent.
Toronto and New York-listed Primero (TSX:P,NYSE:PPP) owns two gold and silver properties in Mexico with contained probable gold reserves of 584,000 ounces and 34.7 million probable silver ounces.
A syndicate of underwriters led by Scotiabank have agreed to purchase 8.42 million Primero common shares at C$5.25 per share, with total proceeds of $44.2 million going to Goldcorp.
Goldcorp also said Thursday that it is considering joining with Mexico's Fresnillo to develop a new precious metals venture in the state of Zacatecas. Reuters reported Goldcorp's business development director saying that the two companies "are looking to jointly develop the Canadian miner's Camino Rojo gold and silver deposits, adding that a feasibility study is expected to be completed by early next year." Fresnillo is the world's largest primary producer of silver and Mexico's second largest gold producer.
China's second largest gold producer, Shandong Gold Group, has agreed to buy a 51 percent stake in Focus Minerals (ASX:FML) for $227.5 million. If approved by Chinese and Australian regulatory bodies, Shandong would pay 5 cents a share for the stake, a 13.6 percent premium on Focus' closing share price Wednesday.
ASX-listed Focus has four producing gold mines located at Coolgardie and Laverton in Western Australia. The miner has 1,650 square kilometers of tenement holdings and an existing mineral resource of 4.3 million ounces of gold.
Junior company news
A new resource estimate from Brazilian Gold (TSXV:BGC) shows a 43 percent increase in indicated gold ounces compared to the previous 2011 preliminary economic assessment. Its San Jorge gold deposit now includes 541,000 ounces of indicated gold and 611,000 ounces inferred, an increase of 9.5 percent compared to the 2011 PEA.
Vancouver-based Grande Portage Resources (TSXV:GPG) announced assay results from seven drill holes on its Herbert Glacier gold project in Juneau, Alaska. The best hole, DDH 311A, intersected 55.53 grams per tonne of gold over 8.08 meters, and 108.86 g/t over 3.58 meters.
Securities Disclosure: I, Andrew Topf, own stock in Goldcorp.