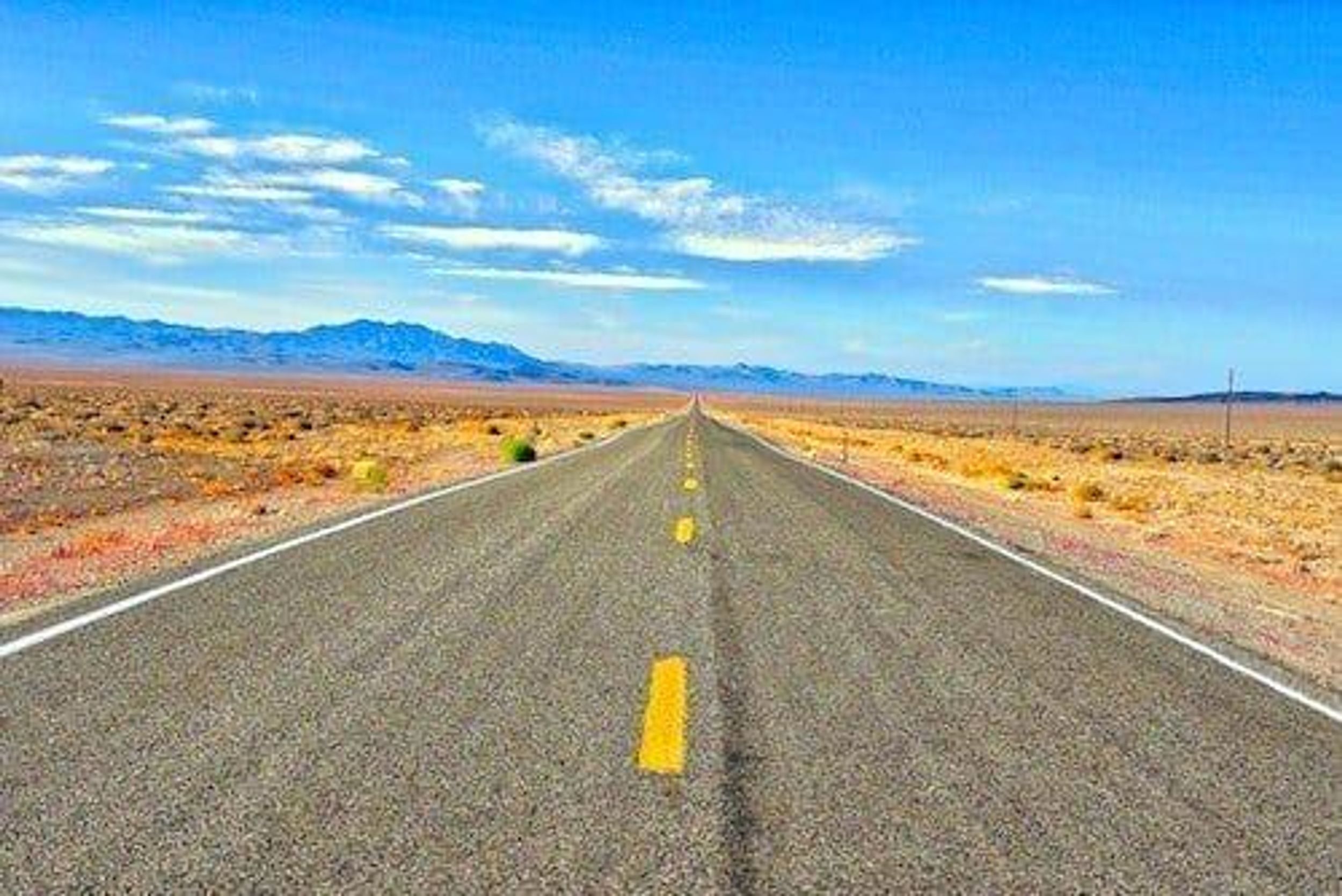 Nevada is home to world-class gold districts, and gold mining in Nevada's Cortez trend and its surroundings continues to attract attention from companies and investors alike.
With the value found in its Battle Mountain-Eureka region and the Cortez trend, Nevada ranks alongside China, Australia, and Canada as one of the world's top four gold producing jurisdictions.
The state owes this top-dog status to its homegrown Carlin-type gold deposits — recognized by miners as the elephants of gold deposit types. No other jurisdiction in the world hosts documented Carlin-type gold deposits, and no other jurisdiction hosts numerous major gold deposit types within one area.
Nevada hosts a number of world-class epithermal, skarn and porphyry-style gold deposits in addition to the famous Carlin "sediment-hosted" types, and it is one of the main reasons that few regions can compete with the state's gold output.
The Carlin trend, named for the small town of Carlin, is at the centre of the most well-known gold producing structural trend in the state. However, 50 miles to the southwest, it's geological cousins the Battle Mountain-Eureka and Cortez trends in north central Nevada have proven just as prolific. This region includes Barrick Gold's (TSX:ABX,NYSE:ABX) low-cost Cortez operations to the north and McEwen Mining's (TSX:MUX,NYSE:MUX) near-production Gold Bar Mine to the south. The Gold Bar Mine, scheduled to begin pouring gold in Q1 2019, is expected to produce approximately 63,000 ounces of gold annually.
Carlin, the Cortez trend and Battle Mountain-Eureka have become well-known names in Nevada's evolving gold story. Now a newly recognized trend is emerging in the region.
Battle Mountain-Eureka-Cortez region home to Carlin-style deposits
Although prospectors were trying their hand and making discoveries all around northern Nevada since the 1860s, the region's Carlin-type deposits remained undiscovered for a century mainly due to the fine-grain, invisible-to-the-naked-eye nature of the gold in these deposits and were in fact first termed "No See-um" gold deposits when they were first discovered in the mid 1900s.
First recognized as a new deposit type in 1961, these are large sedimentary rock-hosted disseminated gold deposits that typically display moderate to high grades, and often occur at shallow depths making them amenable to low-cost, open-pit operations. Another highly attractive trait is that these deposits often occur in clusters or along trends meaning where you've found one, more are sure to follow. Often one large deposit is surrounded by a group of smaller satellite deposits with similar geology.
Discoveries of Carlin-type deposits in Nevada are concentrated mainly in the north, and along two narrow sub-parallel corridors, according to Andrew Jackson, Economic Geologist at Sprott Global: Carlin, of course, and the Battle Mountain-Eureka region and Cortez trend. These structures have given rise to several of the state's most prominent mining camps.
Home to a series of gold deposits and occurrences, the Battle Mountain-Eureka trend is a northwest-southeast belt that runs from SSRM Mining's (TSX:SSRM) Marigold Mine in Humboldt County to Waterton Global's Ruby Hill mine at Eureka. The Cortez trend is in the southern portion of the Battle Mountain-Eureka trend, and connects the Goldrush, Cortez/Cortez Hills and Pipeline deposits that together host gold resources approximating 40 million ounces.
The complicated geology of the Battle Mountain-Eureka-Cortez region, with its various intersecting fault systems from different geological periods, has given rise to several Carlin-type gold mining districts in Nevada.
Cortez trend gold district: A major source of the world's gold production
One of the most import mining district's in this region is the Cortez Gold District, which incidentally saw its history as a mining district begin with the discovery of silver in 1862. However, modern exploration of Cortez only began in the 1960s, and really didn't take off until the late 1980s.
Barrick's namesake Cortez property is the crown jewel of the Cortez trend, endowed with Carlin-type deposits hosted by sedimentary rocks. The property is one of the world's largest gold producers and includes the Pipeline Mine Complex and the Cortez Hills Mine. Together they hold an estimated reserve of 10 million ounces of gold with an additional measured and indicated resources of 1.9 million ounces.
With the looming prospect of losing its 'world's largest gold producer' status to rival Newmont Mining (NYSE:NEM), Barrick recently announced its taking a more aggressive stance toward building up its project pipeline, especially in Nevada. Last year, the global gold giant purchased the Robertson Property from junior Coral Gold Resources (TSXV:CLH) for a cash payment of US$15.75 million and a sliding scale 1 percent to 2.25 percent net smelter returns royalty. Robertson hosts at least six known mineralized gold trends and is located along the Cortez trend adjacent to Barrick's Cortez/Pipeline Gold Mine. Coral Gold has three additional early-stage gold exploration projects in the region.
Gold Bar District: Returning to production
The Gold Bar District of Eureka County, located in the southwest flank of Roberts Mountains, is another Carlin-type district experiencing a lot of activity. The deposits in this district are "located in a window of lower plate rocks below the Roberts Mountain Thrust and lying along the NW-trending Battle Mountain-Eureka Trend" according to the US Geological Survey (USGS).
The district is home to the past-producing Gold Bar mine complex, which consisted of the larger Gold Bar deposit and five smaller satellite deposits: Gold Pick, Gold Ridge, Gold Canyon, Goldstone and Cabin Creek. Between 1986 and 1995, the complex reportedly produced a combined 482,815 ounces of gold and at least 3,000 ounces of silver.
The new rising star in the Gold Bar district is McEwen's near-producing Gold Bar development project (not to be confused with the historical Gold Bar mine) located about 50 miles south of Barrick's operations and 25 miles northwest of Ruby Hill. The project includes the Gold Pick, Gold Ridge and Cabin Creek deposits as well as the newly discovered Gold Bar South zone. McEwen is on track to begin production in early 2019, with a 63,000 ounce per year open-pit, heap leach operation expected to last at least five years. The feasibility study for Gold Bar includes a reserve estimate of 484,000 ounces plus an additional 730,000 ounces of measured and indicated resources.
Emerging Gold Bar trend
Fremont Gold (TSXV:FRE) is breathing new life into the original Gold Bar deposit along with the Gold Canyon deposit, which is immediately along strike from the McEwen Gold Ridge pit mine. Fremont's current exploration program is focused on demonstrating that the known gold mineralization at McEwen's Gold Ridge continues onto its property. Fremont's geological team is confident their work will lead to the identification of another distinct gold trend in Nevada, the Gold Bar trend, which is believed to strike northeast (through McEwen's Gold Bar project area), parallel to a similar structure to the northwest running through Crescent Valley that localized Barrick's Pipeline deposit.
According to USGS, the Gold Bar and Gold Canyon deposits contain higher grade gold than their sister deposits, and there is some thought that the original Gold Bar deposit may itself be a satellite deposit of a much larger Carlin-type deposit waiting to be discovered in the area. Not an unusual prospect given that smaller gold deposits were identified around the Cortez mine decades before the discovery of the 20-million-ounce Pipeline and Cortez Hills deposits.
Similarly, the world's largest Carlin-type deposit, Goldstrike, was identified several years after its smaller neighbors.
Recognizing the structural grouping of these deposit types, Fremont holds two other key prospects within the two main Carlin style trends: the Hurricane prospect within the Cortez Trend, directly along strike from Barrick's Cortez Hill complex; and Fremont's North Carlin group of claims, which occurs directly on the northwest end of the Carlin trend just beyond the Goldstrike, Boostrap, Dee and Rossi mines; both key pieces of real estate on the two main gold belts in Nevada.
The takeaway
Number one in the US, number 4 in the world, and responsible for more than 5 percent of global gold production, Nevada's uniquely rick geology guarantees it will be a major gold producer for many years to come. As gold majors and juniors alike seek to better understand the complex systems that hold Nevada's gold wealth, further discoveries and opportunities for investment are likely on the horizon.
This article was originally published by the Investing News Network in August 2018.
This article was written according to INN editorial standards to educate investors. 
Featured
Investing News Network websites or approved third-party tools use cookies. Please refer to the  cookie policy for collected data, privacy and GDPR compliance. By continuing to browse the site, you agree to our use of cookies.