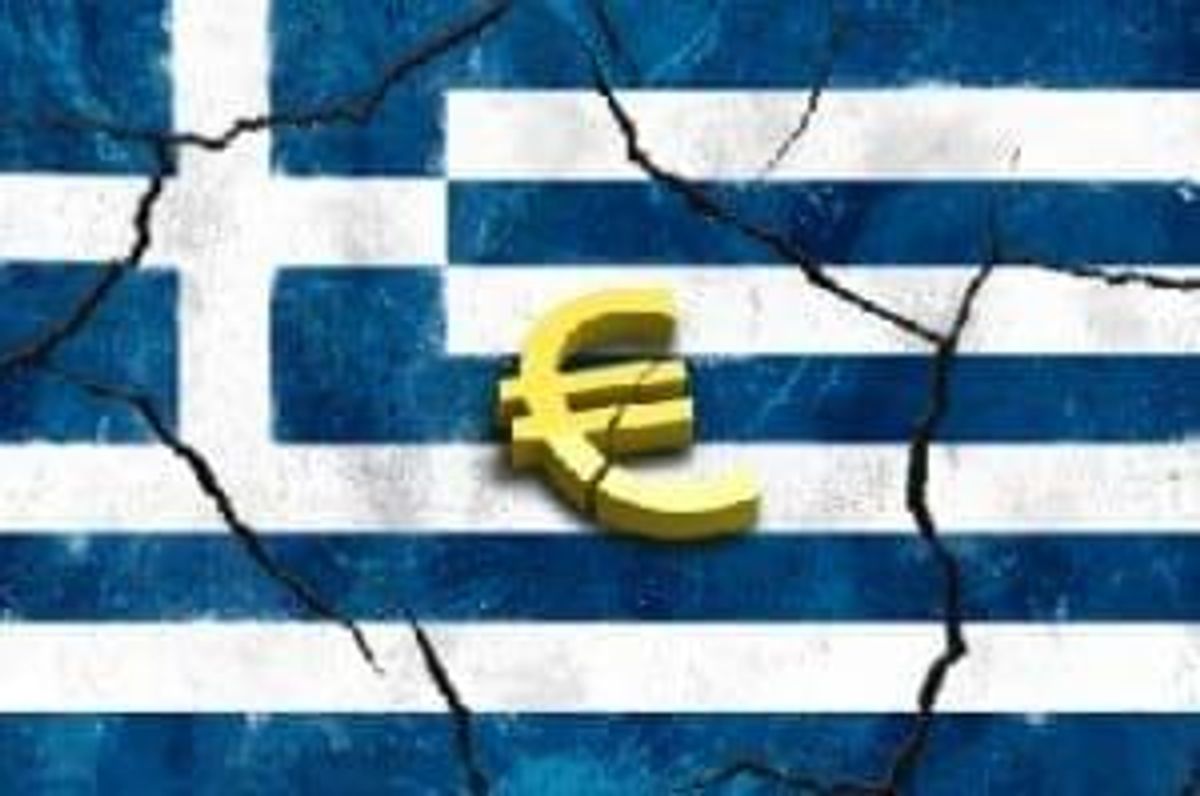 On Wednesday, the Greek government suspended activities at Skouries, stating that the company has violated the terms of a contract.
Editor's note: Eldorado Gold released an update on its situation in Greece after market close on Wednesday. Click here to view the press release.
It's only Wednesday, but already it's been a week of ups and downs for Canada's Eldorado Gold (TSX:ELD,NYSE:EGO). 
Tuesday saw the gold producer enter into a share purchase agreement to gain 15 percent of Integra Gold's (TSXV:ICG,OTCQX:ICGQF) issued and outstanding common shares on an undiluted basis. Eldorado will make the $14.6-million strategic investment by way of a non-brokered private placement.
Integra shareholders reacted positively to the deal, with the company's share price rising as high as $0.29 on Tuesday, up from Monday's close of $0.265. Management at Integra is also pleased. President and CEO Stephen de Jong commented that the money from Integra will be used to "substantially increase" the current program at the company's Lamaque gold project — specifically it will be able to "rapidly move forward with an active fall and winter drill program."

Diversification in the face of risk?
Of course, the deal is also beneficial for Eldorado in that it gives it a toehold in a stable jurisdiction — Integra's Lamaque project is located in Val-d'Or, Quebec, a key gold-producing district in Canada, and Quebec itself is known to be a mining-friendly province.
That's not to say that Eldorado lacks stability. Indeed, the company has managed to build four mines in three countries since 2005, and operates in areas as diverse as Europe, China and Brazil. However, given the negative press that's surrounded its Greece-based Skouries project in 2015, it's definitely positive for the company to be investing in a more predictable jurisdiction.
That point was thrown to the fore on Wednesday, just one day after Eldorado's investment in Integra was announced. Reuters reported that day that the Greek government has suspended activities at Skouries.
Explaining the halt, Greek Energy Minister Panos Skourletis told reporters, "[w]e are recalling our approval of the technical studies, which will result in the halting of operations at Skouries and part of operations in Olympiada. The company has violated some terms." More specifically, states the news outlet, the Greek government believes that Hellas Gold, Eldorado's Greek subsidiary, has "violated the terms of its contract by failing to provide authorities with details on its techniques which would make gold extraction safe."
No comment has yet been released by Eldorado. Work at Skouries may be allowed to resume if the company fulfills contract terms.
A troubled history
As mentioned, Skouries has faced other difficulties in 2015. According to Reuters, its fate was uncertain after Greek Prime Minister Alex Tsipras came to power in January, and since then the Greek government has blocked construction of a processing plant at the project.
Beyond that, Greek citizens have been "opposed to the project for years" — CBC states that "[t]housands of people have turned out on several occasions over the past two years to protest the company's mining plans." Key concerns are that the project may threaten a nearby forest, as well as water quality in the area.
Given those issues, it might seem odd that it's taken so long for problems at Skouries to come to a head. However, as Reuters points out, Greece needs projects like Skouries due to its economic issues. Indeed, the new outlet states that Skouries is essentially a "test case for Greece's ability to attract foreign investment to help revive its economy."
In other words, Eldorado's success (or failure) at Skouries could influence other companies interested in working in Greece. Success could mean further investment in the country, and thus economic improvements, while failure could dissuade others from attempting to mine in the European nation.

Investor takeaway
For investors, the takeaway from both pieces of Eldorado's news this week is clearer than it might seem.
First, Eldorado's situation highlights the importance of keeping jurisdiction in mind when choosing which companies to invest in — a project's location can clearly have a big impact on its success, and often red flags can be seen coming well in advance.
Second, it points to the importance of diversification. As mentioned, Eldorado currently operates in China and Brazil, as well as other locations in Europe, and Tuesday's investment in Integra shows that it has an interest in other areas as well. And though the country reportedly would ultimately like to source as much as 30 percent of its global gold production from Greece, it's clear that its overall success or failure as a company likely won't rest on what happens to its operations in that country.
At close of day Wednesday, Eldorado's share price was sitting at $5.07, down 7.14 percent. Year-to-date, the company's share price is down 28.39 percent.
 
Securities Disclosure: I, Charlotte McLeod, hold no direct investment interest in any company mentioned in this article.
Investing News Network websites or approved third-party tools use cookies. Please refer to the  cookie policy for collected data, privacy and GDPR compliance. By continuing to browse the site, you agree to our use of cookies.