How Mining Companies with Strong CSR Programs Benefit All Stakeholders
Jul. 16, 2018 04:00PM PST
Precious Metals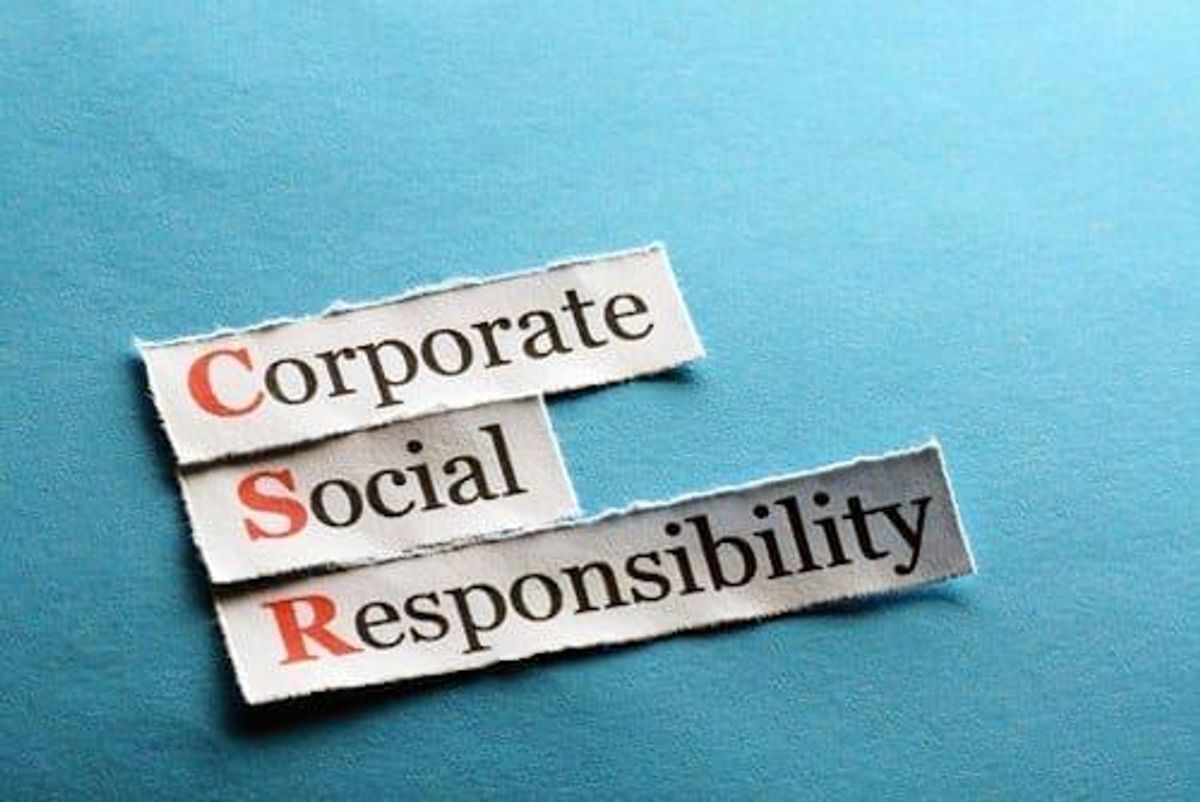 Well-executed CSR Programs for mining companies are key to lower financial risk and higher returns on investment.
Both consumers and investors are increasingly pushing for more ethical and sustainable mining practices, leading many companies in the sector to reconsider the value of creating impactful corporate social responsibility (CSR) programs.
Gone are the days when a company could merely play lip service to such issues with a token gift and a CSR blurb on their website. "In the years to come, 2018 is likely to be viewed as the tipping point when corporate social responsibility definitively became a mainstream investor consideration," according to a report by global law firm Ropes & Gray, LLP.
Further increasing the pressure, indigenous peoples are successfully demanding a greater say in how foreign mining companies explore for and extract resources from their communities. "Mining companies are unique in that they have always had to go where the resources they want are physically located," according to OpenCanada.org, a publication of the Centre of International Governance Innovation. "These areas are often remote, environmentally delicate, and inhabited by indigenous people who will not equally receive the economic benefits of development."
Having a CSR program that is not only well-defined but well-executed is critical if a resource company wants to retain its social license to operate as a foreign company in a host jurisdiction.
But what does that look like?
What is corporate social responsibility?
Canada's Department of Natural Resources defines corporate social responsibility as "the voluntary activities of companies, over and above regulation, that serve to integrate social, environmental and economic concerns into their activities."
The word "integrate" represents the most important element for companies to understand. For CSR to be impactful, it must become an integral component of corporate culture.
In his 2018 letter to CEOs, founder and CEO of BlackRock, the world's largest asset manager ($6 trillion), Larry Fink urged company executives to heed the public's demand that companies "serve a social purpose." Fink believes that for a company to "prosper" in the long-term it "must not only deliver financial performance, but also show how it makes a positive contribution to society."
Resource exploration and mining is an excellent example of an industry in which concerns over the environment and society converge with business. In fact, CSR was an important topic at the 2018 annual Prospectors and Developers Association of Canada (PDAC) convention. Speaking at the PDAC CSR session, Development Partner Institute for Mining executive director Wendy Tyrrell said making responsible environmental and social engagement a reality in the mining sector is "about that very deep level of understanding – getting beyond the superficial and really seeing each other as humans who have a common interest and finding that common interest, that shared purpose."
CSR programs in the mining industry are an equitable way to compensate communities for the social and environmental costs associated with mining while at the same time engaging the community through involvement in the mining project. According to the World Bank, "in order to obtain a 'social license' to operate," the mining industry must provide benefits to local communities.
"There is no bible to real social development but instead a little humility and courage – one has to just engage, listen, plan and implement. Then assess, improve, and continue with implementation," Delayne Weeks, VP of Social Development for Angkor Gold (TSXV:ANK, OTC:ANKOF), told INN. "But most often, the planning stage quickly gets bogged down with strategic planning sessions, capacity-building exercises, empowerment exercises, stakeholder mapping, directional policy protocol development, etc. This is especially the case if you have typical NGO involvement. On the other hand, let committed, savvy private industry companies lead this and you will get results."
Benefits for all stakeholders
The defining feature of a successful CSR program is a high respect for stakeholder engagement at the local, regional and national level.  "Companies must benefit all of their stakeholders, including shareholders, employees, customers, and the communities in which they operate," said Fink. And this should begin at day one of a project.
"It's about making a commitment to invest in the communities that surround your operations at the earliest stage of a project and giving them a hand-up in addressing their needs through capacity-building initiatives," said Weeks, whose company Angkor has operations in Cambodia and has been conducting CSR initiatives including clean water and sanitation projects, school and medical support for the region, as well as the development of sustainable cottage industries. "Whether it be in the textile, mining or agriculture sector, international groups like ourselves need to be seen by communities as an agent for positive growth."
Listening to community members concerns, transparency and accountability early on are key to building trust and maintaining positive relationships throughout the life cycle of an operation. As many companies are discovering, strained relations in the exploration stage can hinder a project from ever reaching development or becoming a takeover target, significantly impacting the value of an asset. And that can ruin a company's relationship with its other important set of stakeholders—investors.
What should investors look for?
So how can investors evaluate the strength of a company's CSR program? Some of the defining features of a junior mining company whose corporate values align with serving a social purpose include:
Open lines of communication and active engagement with local community.
Providing transparent information and education about the project and its impact on the local environment and economy.
Positive working relationships with authorities at all levels of government.
Strong investment in community development and betterment campaigns.
Employment and training opportunities for local community members.
Health and safety are made a priority by implementing policies at the worksite level and supporting initiatives at the community level.
Experienced management team dedicated to social responsibility.
Focus on sustainability issues and environmental protection.
Of these characteristics, experienced management is perhaps the most important.
"Hands down, the companies who are out-performing in many ways are led by experienced management teams; executives who have lived through building many mines and companies, and have first-hand knowledge of the difference the engagement experience makes with their respective communities," according to Bonnie Lyn de Bartok, founder and CEO of mining consultancy firm MacCormick. "It defines the culture of the organization and the experience people have in the process of implementing CSR internally and externally."
BlackRock's Larry Fink said stakeholders including "investors, consumers, and the communities . . . [i]n the current environment . . . are demanding that companies exercise leadership on a broader range of issues. And they are right to: a company's ability to manage environmental, social, and governance matters demonstrates the leadership and good governance that is so essential to sustainable growth, which is why we are increasingly integrating these issues into our investment process."
The companies with the most success at executing a long-term CSR strategy will be those who had the foresight to incorporate these features in the early stages of the project. That process begins with effective communication which allows management to understand the communities' priorities and establish shared goals.
Takeaway
According to Ropes & Gray, researched evidence shows that those companies with strong CSR programs also perform better financially over the long-term and carry less risk than their non-CSR-adopting counterparts. As more and more companies adopt stronger CSR policies, the competition to win investor dollars may come down to who has been the most proactive in mitigating social risks by establishing strong relationships with community stakeholders.
This INNspired article is sponsored by Angkor Gold (TSXV:ANK, OTC:ANKOF). This article was written according to INN editorial standards to educate investors. 
Investing News Network websites or approved third-party tools use cookies. Please refer to the cookie policy for collected data, privacy and GDPR compliance. By continuing to browse the site, you agree to our use of cookies.