BHP Considering Foray into Russian Gold and Copper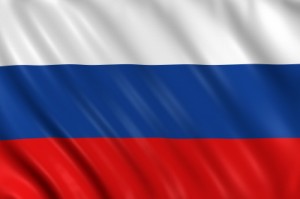 BHP Billiton (NYSE:BHP,ASX:BHP,LSE:BLT) is considering producing gold and copper in Russia by establishing a joint venture with Millhouse Capital, a private company owned by Russian billionaire Roman Abramovich.
The new joint venture would focus on the development of the Baimskaya gold and copper field, one of the largest gold deposits in Russia's Chukotka region.
BHP is expected to have a 75 percent interest in the venture, with the remaining 25 percent going to Aristus Holdings, a Cypriot company controlled by Millhouse that manages some of the group's assets, including mining.
According to sources close to the project, under the terms of the deal BHP Billiton would pay about US$1 billion to Millhouse: $350 million after the deal closes and the rest in several tranches at different stages of the project. The joint venture is expected to be created by the end of this year.
Millhouse paid RUB1.078 billion (about US$34.9 million) for a 25-year license for the development of the Baimskaya field in 2008.
Currently, the Baimskaya deposit, which includes the Peschanka field, has 1.4 billion tonnes of ore, comprised of 8.3 million tonnes of copper at 0.61 percent, 200,000 tonnes of molybdenum at 0.015 percent, 435 tonnes of gold containing 15 million ounces at 0.32 g/t, 5,000 tonnes of silver (3.7 g /t) and 159 tonnes of platinum group metals (0.12 g/t).
Baimskaya is low grade compared to other undeveloped gold deposits outlined in a recent report, but ranks high in terms of contained ounces, between Kinross Gold's (TSX:K) Fruta del Norte in Ecuador (11.03 million ounces at 6.64 g/t) and the British Columbian Brucejack deposit, which is being developed by Pretium Resources (TSX:PVG) and contains 17.06 million ounces at 17.45 g/t.
According to the Russian business paper Kommersant, another mining giant, Rio Tinto (NYSE:RIO,ASX:RIO,LSE:RIO), has also shown interest in developing Baimskaya. However, the company ended up partnering with Norilsk Nickel (OTC Pink:NILSY) to develop gold and copper fields in Kamchatka, a peninsula in the Russian Far East.
BHP currently does not have any projects in Russia. In 2009 it inked a joint venture with Norilsk Nickel to develop the Syradasay coking coal deposit, but Norilsk ultimately decided to develop the mine on its own and terminated the joint venture with BHP.
Abramovich already has considerable experience in the Russian natural resources sector. In 1995 he purchased Sibneft, one of Russia's largest oil producers, for US$100.3 million. That was significantly lower than the company's market value, which was estimated at $2.7 billion at the time. The aluminum industry was Abramovich's next target, and following the privatization of the former Soviet Union's aluminum assets, he emerged victorious from the "aluminum wars."
In 2007, Abramovich's Millhouse became a shareholder of Highland Gold Mining (LSE:HGM), which at the time was partly owned by the world's largest gold mining company, Barrick Gold (TSX:ABX,NYSE:ABX). But in early 2012, Barrick agreed to sell its stake in the company and left Russia. Millhouse still owns a majority of Highland Gold's shares through Rimerod International.
While analysts deem BHP's participation in the development of the Baimskaya field beneficial to Russian gold mining, considering the depth of the company's mining expertise, there are potential problems.
Among them is the possibility of a lack of power supply due to low metal content of the ore, which will require a lot of electricity for processing. The situation could also be aggravated by the fact that currently Bilbino holds the only power plant in Chukotka, and it will be exhausted between 2019 and 2021. In addition, Baimskaya is located in the central part of Chukotka, where there is no infrastructure.
Finally, Russian analysts warn that the partners may face legal problems after they begin developing Baimskaya, whose reserves are currently not on the state balance sheet.
Putting the field on the balance sheet would put it into the "strategic" category of gold reserves (more than 50 tonnes of gold and 500,000 tonnes of copper). Currently, BHP and Millhouse still have to get state permission to develop the field, which may take time.
Earlier this year, Polyus Gold International (LSE:POLG), one of Russia's largest gold producers, offered about $500 million for Baimskaya; however, Millhouse declined the offer as insufficient. Since 2008 Millhouse has spent more than $100 million on developing the deposit; details of this investment have not yet been made public.
Securities Disclosure: I, Eugene Gerden, hold no direct investment interest in any company mentioned in this article.