Drill Tracker Weekly: Avrupa Tests True Thickness of Slivovo Gold Discovery
Geologist Wayne Hewgill weighs in on recent drill results from Avrupa Minerals' Slivovo project in Kosovo. Highlights from current drilling include 12 meters grading 12.2 g/t gold and 8.02 g/t silver starting at a depth of 27.4 meters.
Drill Tracker Weekly highlights drilling results in context with our database of over 10,000 drilling and trenching results. The purpose of this report is to highlight drilling and trenching results that stand out from the pack and compare them to their peer group. This report does not constitute initiation of coverage or a recommendation.
Avrupa Minerals (TSXV:AVU)
Price: $0.20
Market cap: $8.9 million
Cash estimate: $0.5 million
Project: Slivovo
Country: Kosovo
Ownership: Partner may earn 70 percent
Resources: N/A
Project status: Assays are pending from two holes in a different target 150 meters to the southwest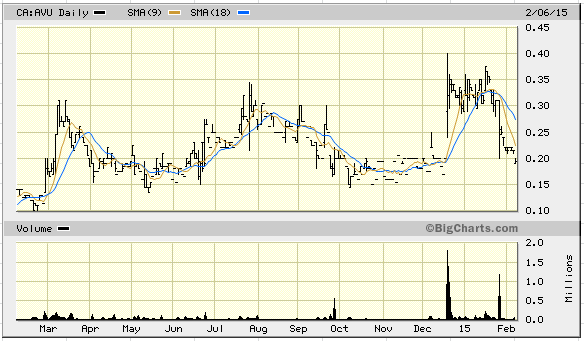 Avrupa announced follow-up drilling to its spectacular discovery hole on the Slivovo prospect in Kosovo. The discovery hole, which drilled down a mineralized structure, was immediately followed up with a crossing hole that tested the apparent true thickness of the zone. The project is being operated by Australia-based Byrnecut International, which will earn a 51-percent interest by completing the current drill program and up to 85 percent by completing a preliminary feasibility study by April 2017.
Highlights from current drilling aimed at testing the true thickness of the zone include 12 meters grading 12.2 g/t gold and 8.02 g/t silver starting at a depth of 27.4 meters. Included within the zone is a high-grade interval of semi-massive sulfides at 7.4 meters grading 19.3 g/t gold and 9.32 g/t silver with a number of visible gold occurrences.
An additional hole was targeting the down-dip extension of the gold zone, but returned only isolated, lower-grade gold. The hole did, however, assay an average of 0.083 percent copper and 0.51 percent zinc over the entire 93.9-meter hole. Subsequent holes will be required to determine the size of the mineralized body, which appears to be bounded by a number of fault structures.
The European prospect generator also has a number of other projects, including a March 2014 VMS discovery in Portugal with Antofagasta (LSE:ANTO) on the Alvalade joint venture.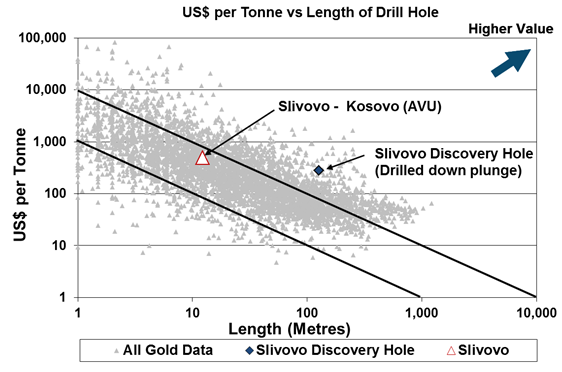 Discovery hole (December 2014): 126.5 meters at 6.2 g/t gold, 15 g/t silver
Current holes: 12 meters at 12.2 g/t gold, 8.02 g/t silver; 93.9 meters at 0.083 percent copper, 0.51 percent zinc
Watch Avrupa Chairman Mark Brown discuss the company's 2015 plans at Cambridge House International's recent 2015 Vancouver Resource Investment Conference.
.
Disclosure: I, Wayne Hewgill, certify that the information in this report is sourced through public documents that are believed to be reliable, but accuracy and completeness as represented in this report cannot be guaranteed. The author has not received payment from any of the companies covered in this report.
This report makes not recommendations to buy sell or hold.
Editorial Disclosure: Avrupa Minerals is a client of the Investing News Network. This article is not paid-for content.
Wayne Hewgill is a geologist with extensive knowledge of the global mining industry gained through 30 years of diversified experience in mineral exploration and new business development in Canada, as well as 10 years living in Africa, New Zealand and Australia. He was previously senior research officer at BHP Billiton, an executive with an exploration company working in Argentina and a mining analyst at three Vancouver-based financial groups where he developed the Drill Tracker database in 2006. He holds a B.Sc. in Geology from the University of British Columbia and is registered as a Professional Geoscientist (P.Geo) with APEGBC.