Patricia Mohr: Bull Run for Base Metals to Return 2017 to 2018
Scotiabank's Patricia Mohr began her PDAC technical session presentation with a robust outlook on global commodities. Overall, Mohr sees commodities prices bottoming in the next six months with only a modest recovery to follow, but she's a bit more positive on the base metals.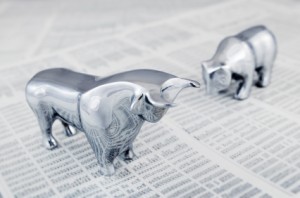 At this year's PDAC conference in Toronto, Scotiabank's Patricia Mohr began her technical session presentation with a robust outlook on global commodities prices.
Overall, Mohr sees commodities prices bottoming within the next six months with only a modest recovery to follow. She believes that Janet Yellen could lift the Federal Funds Rate as early as June (or at least by the end of 2015), giving the dollar strength and making some commodities more expensive.
However, Mohr is more positive in the medium term, especially for base metals. "While I would just have a very modest recovery in global commodity prices in the next year, I think the bull run in base metals is going to return," she said, "but we probably will have to wait until about 2017 to 2018."
Here's a look at what Mohr had to say regarding some of the base metals as well as oil and gold.
Copper, zinc and nickel
While she certainly favors the base metals, Mohr definitely likes zinc and nickel more than copper, and believes negative sentiment for the red metal has dragged the other two down. "One of the things that has hurt the sentiment for base metals more than anything has been the consensus view that there is a wave of new copper mine expansion which is occurring," she said, adding, "I think a lot of the funds take that to mean that base metals as a group are going to stay fairly weak."
However, she sees that shifting in the medium term. "Once the expansion in copper is over, which I think will occur around 2017, I think the sentiment is going to change for the base metals and prices are going to start to move up again," she stated.
In the meantime, Mohr believes that the weak oil price and the weakness of other currencies against the US dollar have actually made mining costs cheaper for companies around the world, providing a bit of an "offsetting cushion" against lower prices.
For 2015, she sees slowing growth from China potentially hurting the base metals even more. However, she also suggested that auto sales could hit a new record high this year, which would indeed be positive for base metals demand.
In terms of price outlooks for copper, nickel and zinc, she sees zinc, Scotiabank's "number one pick," heading to $1.50 in 2016, with copper staying around $2.80 but moving to $3.50 per pound long term. For nickel, Mohr gave an especially positive prediction. "Sudbury is going to come back into its own in 2016 with prices about $10.55," she said.
Iron
Mohr commented separately on iron ore, specifically touching on expanding production and falling prices in the space. While she noted that slowing growth from China could be hurting iron ore demand, she reiterated what many in the space have been thinking for some time — slowing Chinese demand is a bit of a "red herring" relative to massive expansions from the four major iron ore producers.
"They have decided to expand their iron ore mine capability irrespective of what happens to price," she said, drawing attention to Rio Tinto's (NYSE:RIO,ASX:RIO,LSE:RIO) recently stated $17-per-tonne production cost. "The net result of that is that iron ore prices have dropped from about US$140 in early 2014 to today's $63."
Oil
Mohr is surprisingly positive on the oil price, though her outlook is only modestly optimistic. "If I was a company, I probably would be buying some forward contracts in oil, on a bad day when oil products are down," she said, "because I think oil prices are going to rally, albeit modestly."
Mohr pointed out that WTI fell to $43 a barrel in late January, below average breakeven production costs — a scenario she suggested won't be sustainable for very long. She anticipates a huge reduction in drilling activity in the US that will slow supply growth and "help restore supply/demand conditions for crude oil."
"I follow this quite closely, and I do think that by the end of the year we'll be looking at $65 to $70 crude oil to WTI," Mohr said.
Gold
Mohr predicts that gold will average around $1,225 per ounce for 2015 — or slightly lower than 2014 — on the back of a hike in interest rates from Yellen. "The US dollar is the ultimate safe haven, not gold," she said, suggesting that strength in the US dollar later in the year will lead to "a bit of a check on gold."
Still, Mohr isn't bearish on the yellow metal, and stated that the gold price could have bottomed back in November. She also pointed out that TSX gold equities are up 20 percent so far in 2015. By 2017, she sees world gold production dropping due to mine deferrals in recent years. "While I think gold will be checked near term, medium term, I think gold prices will move higher," she said.
Securities Disclosure: I, Teresa Matich, hold no direct investment interest in any company mentioned in this article.
Related reading:
PDAC 2015: Notes from the Floor
Stay tuned for our video interview from PDAC with Patricia Mohr.