Weekly Round-Up: Metals Fall, Brent Crude Rises
Gold, silver and copper experienced losses on the markets today, while Brent crude rose slightly.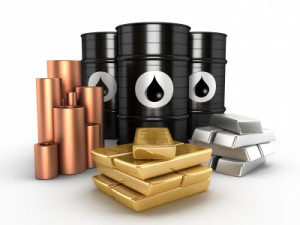 Gold, silver and copper experienced losses on the markets today. The US government shutdown delayed the release of economic data this week, Bloomberg reported. The data, including monthly payroll information and official jobless rates, may have shed light on the Federal Reserve's next move with the stimulus program.
Gold futures sank $5.25, to $1,312.30 an ounce, on the COMEX in New York, according to Bloomberg. Gold prices in London were also down $7.86, to $1,309.31 an ounce.
"There is a complete lack of interest as of late in the precious metals market," David Govett, head of precious metals at Marex Spectron Group in London, wrote in a report. "If there is no resolution over the weekend then the market should remain supported and find some buying next week. If there is a resolution, then look for a drop."
Gold is down 21 percent for the year, Bloomberg said.
Silver fell as well today. Futures for December delivery were down $0.11, to $21.68 an ounce, Bloomberg reported.
Copper also saw losses today on the London Metal Exchange. The metal lost $94 in London, falling to $7,185 a tonne. In New York, however, copper gained $0.04 to hit $3.31 a pound, The Wall Street Journal reported.
Investors were optimistic that Chinese traders would return from their holiday next week and buy the metal. China is the top copper consumer, accounting for 40 percent of global copper consumption.
"Once the Chinese come back to office next Monday, some buying interest might show up," said Richard Fu, head of Asian commodities trading at Newedge, according to The Wall Street Journal.
Brent crude oil prices increased slightly today as a tropical storm approached US oil-producing areas in the Gulf of Mexico, Reuters reported. Brent rose $0.05, to $109.12 a barrel.
Related reading:
Choppy Week for Gold as US Shutdown Continues