Despite the uncertainty that has been a staple in the mining industry of late, many mining equipment suppliers continue to report success.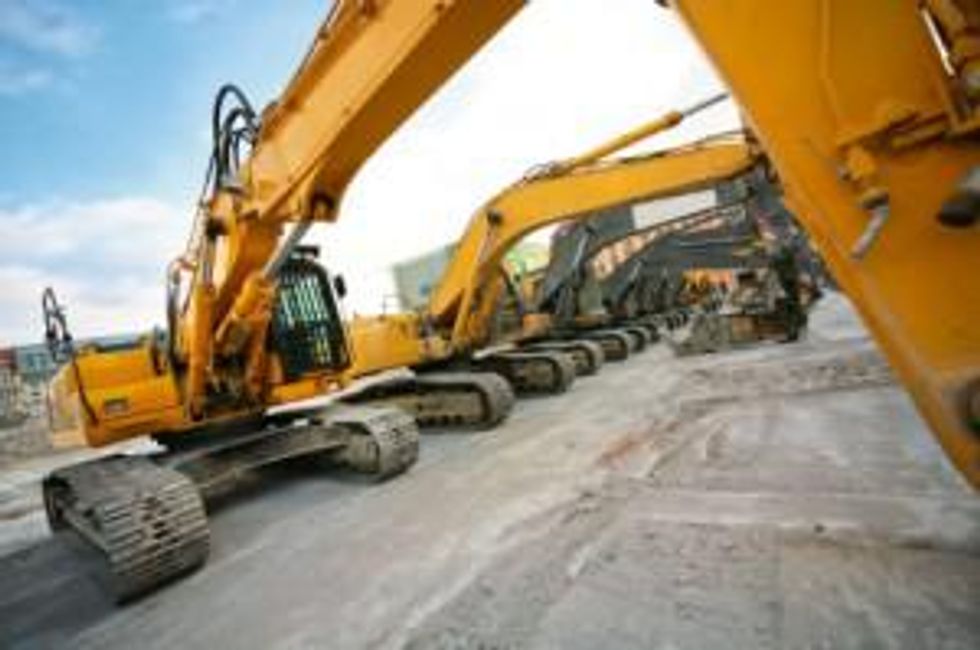 Many mining equipment suppliers reported improved results in the first quarter of 2012.
That's because, even with today's volatile resource prices, a number of resource producers have continued to build new mines and expand their current operations. As well, many US mining companies are now buying new equipment to replace outdated gear. That's helping to offset weaker demand in emerging markets like China and Brazil.
For example, strong demand for replacement equipment helped Caterpillar (NYSE:CAT) report a 29 percent earnings increase in the first quarter of 2012. As well, the company said that its order backlog continues to rise, especially for mining equipment.
Caterpillar is now the world's biggest mining equipment maker in the world thanks to its 2010 purchase of Bucyrus International.
Global resource production is expected to accelerate
Over the longer term, resource production is expected to keep increasing. A recent report from CIBC forecasts that Canada's oil production will rise from about 3.6 million barrels a day to more than 6 million by 2020. In addition, according to the International Energy Agency, natural gas from unconventional sources, such as shale rock, is expected to make up 32 percent of the world's total gas production by 2035, up from 14 percent today.
Moreover, demand for a range of other commodities, such as coal, iron ore, and copper, is expected to double over the next 20 years.
As mining firms ramp up production to meet that demand they will need large amounts of new equipment.
Many equipment suppliers are well-diversified
Another plus for many equipment suppliers is that when resource prices fall, they have other businesses or markets that can help offset any resulting slowdown in mining equipment sales. Toromont (see below) provides an example.
The company's main business consists of its network of heavy equipment dealerships, which serve mining companies as well as construction and industrial customers. The company also gets 13 percent of its revenue from its CIMCO subsidiary, which makes refrigeration equipment for industrial customers and other applications, such as skating rinks.
In addition, many equipment makers get at least some of their revenue by providing customer support. These service revenues are usually quite reliable as mining companies have to keep their equipment in tip-top shape regardless of the direction of resource prices.
Here's a look at some major Canadian mining equipment suppliers
These three companies have long supplied a wide range of equipment and tools to the Canadian mining industry.
Toromont Industries (TSX:TIH) mainly serves the mining sector through its equipment group.
In 2011, the equipment group supplied 86.6 percent of the company's overall revenue. This division sells and rents a range of mining and construction products, including Caterpillar equipment, through 36 dealerships in Ontario, Manitoba, Newfoundland and Labrador, and Nunavut. It also has an extensive support department that maintains and monitors equipment on- and off-site and sells replacement parts.
The equipment group is also exposed to the mining sector through its Toromont Energy business, which builds and operates power plants for a range of facilities, including remote mining projects that are often located away from power grids.
Toromont's revenue rose 8 percent in the first quarter to $281.5 million from $261.6 million a year earlier. Earnings from continuing operations rose 25 percent to a record $17.2 million. Results were helped by an 11 percent sales gain at the equipment group. That offset lower sales at CIMCO.
Finning International (TSX:FTT) also rents and sells Caterpillar equipment, but it focuses on Western Canada, specifically BC, Yukon, Alberta, the Northwest Territories, and part of Nunavut. The company also operates in the UK, South America, and Ireland.
Finning's revenue rose 16 percent in the first quarter of 2012, to $1.5 billion, as equipment demand remained strong and the company saw record revenue from its service business. However, earnings slipped 7 percent, to $99 million, or $0.39 a share. That's mainly because the company has been implementing a new inventory management system in Canada. Finning said these changes lowered its earnings per share by $0.09 a share in the latest quarter.
Finning recently expanded its operations in South America and the UK by purchasing part of Bucyrus's distribution and support operations in these regions. The company paid $306 million in cash for this business and expects it to start adding to its profits this year.
ATCO (TSX:ACO.X) is an Alberta-based diversified holding company with significant exposure to the resource sector.
ATCO operates through subsidiaries in a range of industries, including structures and logistics, utilities (including pipelines), power generation, and natural gas gathering, processing, and storage.
ATCO's earnings rose to $121 million, or $2.09 a share, in the first quarter of 2012 from $110 million, or $1.89 a share, a year earlier. Revenue climbed by 9 percent to $1.1 billion.
The company's Structures & Logistics division is known for building temporary facilities for mining projects around the world, including housing for workers. On March 5, ATCO said that the division had won "the largest Canadian contract in [the company's] history."
ATCO didn't say how much the deal is worth, only that it is a "multimillion-dollar" agreement to build a 2,586-person housing facility for BHP Billiton's (ASX:BHP,LSE:BLT,NYSE:BBL) Jansenpotash project located east of Saskatoon.
Securities Disclosure: I, Chad Fraser, hold no positions in any of the companies mentioned in this article.
Investing News Network websites or approved third-party tools use cookies. Please refer to the  cookie policy for collected data, privacy and GDPR compliance. By continuing to browse the site, you agree to our use of cookies.