Similar to the S&P/TSX Composite index but smaller, the S&P/TSX Venture index is Canada's public venture equity marketplace for emerging companies. Here is a look at how the index is weighted.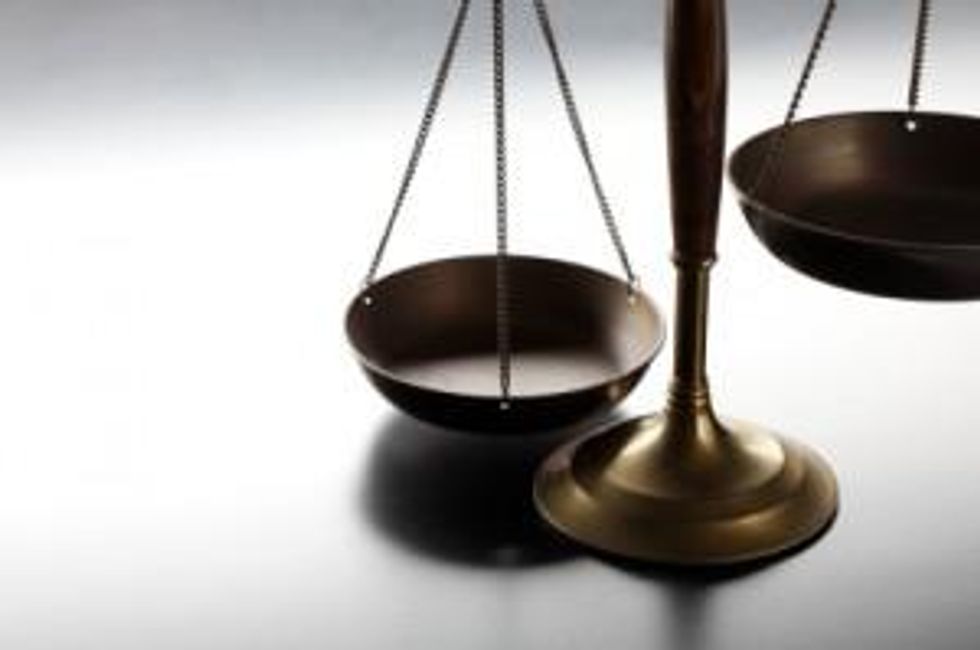 Similar to the S&P/TSX Composite index but smaller, the S&P/TSX Venture index (INDEXTSI:JX) is Canada's public venture equity marketplace for emerging companies. The Venture index was created to measure the performance of companies that meet specific market capitalization and liquidity standards, and it has a special focus on the resource sector. 
Like the S&P/TSX Composite index, the S&P/TSX Venture Select index, or TSXV, is calculated and managed by S&P Dow Jones Indices. In addition to constituents meeting specific size and liquidity requirements, the weight of the index is driven by its float-adjusted market capitalization. No single stock has a weight of more than 10 percent in the index at each quarterly index rebalancing.
Eligible companies
In order to be added to the index, a company must:
Have stocks with a five-day average minimum float-adjusted market capitalization of C$50 million as of the rebalancing reference date. However, there is a 40-percent market capitalization buffer rule that allows constituents to stay in the index even if their five-day average minimum float-adjusted market capitalization falls below C$50 million, but only if it stays above C$30 million.
Have stocks with an investible weight factor of 0.5 or higher.
Have sufficient liquidity, which is measured by comparing the trailing 12-month cumulative volume relative to the current float-adjusted shares. The float turnover must be at least 0.5 as of the rebalancing reference date. However, stocks that are already included in the index must either maintain a 0.3 float turnover or have traded more than $30 million in dollar value in the previous 12 calendar months. Additionally, an index security is prohibited from having 10 non-trading days during the prior 12 calendar months; that is determined on a quarterly basis.
Index rebalancing occurs quarterly after closing on the third Friday of January, April, July and October. The rebalancing reference date is after the close of the last business day of December, March, June and September. Securities are removed from the index at the first practical date if they are delisted, defunct or stop meeting eligibility standards.
Securities can also be removed if they graduate from the TSXV and qualify for the S&P/TSX Composite index. In these cases, the securities will be removed within five business days.
Sector breakdown
There are nine sectors making up the TSXV: materials, energy, information technology, healthcare, financials, industrials, consumer discretionary, consumer staples and utilities. The breakdown is weighted heavily toward materials (37.37 percent) and energy (35.07 percent).
Materials
Taking up the lion's share of the index's weighting is the materials sector, which accounts for 37.37 percent of the index. As one of the more important sectors in Canada, the materials sector is where investors can get access to companies involved with the discovery, exploration and development of raw materials. The sector includes metals and mining — including gold, copper and potash — chemical producers and forestry products.
Energy
As one of Canada's largest industries, it is no wonder that the second-most prominent sector on the S&P/TSX Venture index is the energy sector, which makes up 34.69 percent of the index. This category is reserved for companies that supply or produce energy, but excludes utilities companies, which have their own category. In the energy sector, investors gain exposure to companies that are exploring for or developing oil and gas reserves, or that are engaged in oil and gas drilling.
Information technology
Coming in at number three, the information technology sector makes up 9.36 percent of the index. This sector grants investors exposure to companies engaged in the research, development or distribution of technological goods and services. It is focused on businesses that revolve around the manufacturing of electronics and software.
Healthcare
As the name suggests, the healthcare sector is focused on stocks that provide exposure to the medical and healthcare industries, either through research and development, or goods and services. This sector accounts for 5.84 percent of the index's make up .

Financials
Investors may have noticed that financials make up the majority of the constituents of the TSX. That is not the case for the Venture, where the weight is more focused on resources. The financials sector only accounts for 5.47 percent of the index's total breakdown.
In this sector, investors will gain exposure to investment funds, insurance companies and real estate.
Industrials
Falling below 5 percent weighting, the industrials sector makes up 3.78 percent of the index. This sector is reserved for companies that
wheel and deal with manufacturing and construction goods. Also included are industrial machinery firms, as well as tools and lumber production.
Consumer discretionary
At 2.13 percent, the consumer discretionary sector includes retail companies and media companies, among others.
Consumer staples
As the sector name suggests, consumer staples are essential products. At 0.96 percent of the index, it is clear that there are not many companies with this designation on the junior exchange. Stocks in this category are considered non-cyclical and are always in demand, despite market performance.
One company within the consumer staples sector is Advent Wireless (TSXV:AWI), which sells Rogers (NYSE:RCI) and Fido cellular and wireless products, services and accessories throughout Canada.
Utilities 
Small-cap utilities companies are uncommon, and the category rounds out index's composition with a meager 0.07 percent. Reserved for companies that distribute energy, oil, gas or water from facilities to consumers, in this sector on the TSXV, investors will have exposure to firms like Changfeng Energy (TSXV:CFY), which distributes natural gas for commercial, industrial and residential use in the People's Republic of China.
Related reading: 
Investing News Network websites or approved third-party tools use cookies. Please refer to the  cookie policy for collected data, privacy and GDPR compliance. By continuing to browse the site, you agree to our use of cookies.