Gowlings Partner Reviews Changes to National Instrument 43-101
Brett Kagetsu of Gowlings LLP provided a review of some of the key changes to NI 43-101 for delegates at a recent mining industry event at the Canadian Chamber of Commerce in Hong Kong.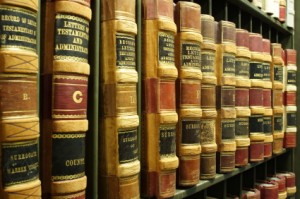 A new version of National Instrument 43-101 Standards of Disclosure for Mineral Projects (NI 43-101) published by the Canadian Securities Administrators (CSA) came into effect on June 30, substantially amending the disclosure requirements for mineral projects.
The NI 43-101 mineral resource classification regulations, established in the wake of the Bre-X Minerals Ltd. scandal, were designed to ensure that investors are not misled by fraudulent information related to mineral projects.
The Bre-X fraud saw the company declare bankruptcy after it had gone from a penny stock to being valued at $286.50 a share on the Toronto Stock Exchange (TSX) between 1995 and 1997, based on fraudulent resources estimates of a Bre-X owned gold prospect in Indonesia provided by an engineering consultancy.
Since it was first implemented in 2001, NI 43-101 has stipulated the form and content of disclosure related to mineral resources, provided detailed guidelines on the type of information that must be provided, terminology that is permitted, clear definitions of key concepts and terms used in mineral resource disclosures, and what criteria designate someone as a 'Qualified Person' that figures and statements can be attributed to.
With an amended version of NI 43-101 now in effect, Brett Kagetsu, a Vancouver-based partner at Gowling Lafleur Henderson LLP, provided a review of some of the key changes to NI 43-101 for delegates at a recent mining industry event at the Canadian Chamber of Commerce in Hong Kong.
Qualified persons
A qualified person, to whom figures and statements can be attributed, must now hold a university degree or equivalent accreditation in an area of geosciences or engineering related mineral exploration or mining in addition to five years of combined in mineral exploration and assessment or mine development. Previously, the qualified person only needed to have the combined five years of professional experience.
Qualified persons are also required to members in 'good standing' with an acceptable professional association. Under the amended rules, acceptable professional associations must now consider ethical fitness in addition to academic and professional qualifications when admitting members.
Whereas previously information for a mineral resource disclosure was required to be prepared by or under the supervision of a qualified person, however, such disclosures now only need to be approved by a qualified person.
Historical estimates
The updated NI 43-101 rules also amend the conditions that permit companies to use historical estimates (unverified estimates of quantity, grade, or mineral content of a deposit).
Previously, historical estimates that were prepared prior to February 1, 2001 could be disclosed. Under the new NI 43-101, only third party historical estimates made before or after 2001 and prepared before the current owner acquired or entered into an agreement to acquire the property in question are permitted.
The 'grandfather' exemption from the previous version of NI 43-101 has also been removed. Previously, companies that owned mines that had already been operating for four years prior to the original implementation of NI 43-101 in 2001 were exempt from having to prepare NI 43-101 compliant technical reports for their long-term producing properties. Technical reports are now required for these properties under the new adaptation of NI 43-101.
Terminology
The term 'ore' will also face tighter regulation under the amended NI 43-101. Ore is considered by the CSA to imply technical feasibility and economic viability, and as such will now only be permitted to be attributed to mineral reserves, as opposed to mineral resource estimates.
Disclosure: I, Robert Sullivan, hold no direct investment interest in any company mentioned in this article.