Weekly Round-Up: Gold Reaches Three-week High on Political Tension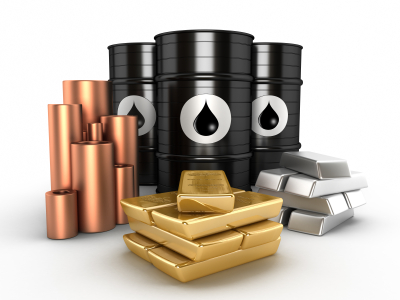 When political tension hits, the price of gold almost always increases on safe-haven demand. Such was the case today, when gold reached a three-week high after US President Barack Obama authorized air strikes on Iraq.
The air strikes were okayed in order to "blunt" the effects of Islamic militants in Northern Iraq; they are possibly instigating genocide against religious minorities.
"There is some panic in the equity markets after the Iraq announcement, and that, along with the Ukraine crisis is bringing safe-haven demand for gold," Peter Fung, head of dealing at Wing Fung Precious Metals in Hong Kong, told Reuters. "Gold could climb quickly up to $1,325 an ounce."
Spot gold is currently up $1.80, at $1,315 an ounce, but as Fung said, prices may rise further. Meanwhile, gold futures for September delivery on the COMEX are up $4.30, at $1.316.80 an ounce.
Likewise, Reuters states that silver is up by $0.05, at $19.96 an ounce.
On the flip side, copper on the London Metal Exchange is down $13.97, at $6,974 per tonne, according to another Reuters article. CME Group places COMEX copper futures for September delivery at 3.18 a pound, up $0.01.
The question of Chinese demand for copper remains in the air. More data will come next week, according to Reuters, as China releases information about its economy and whether it will continue constructing more buildings.
Finally, Brent crude rose by $1.41, reaching $106.85, on the news about Iraq air strikes. Investors have been concerned that insurgents there will disrupt the oil industry, and the air strikes are further evidence of instability in that region, Bloomberg notes.
The long-term effects of this action remain uncertain. "A prolonged increase in prices would only be justified if the oilfields were captured by ISIS and ISIS declared them to be shut indefinitely, or worse, set them on fire," Christopher Bellew, senior broker at Jefferies International, said to the news outlet.
Related reading: