Weekly Round-Up: Gold, Silver, Copper Fall with Positive US Jobs Data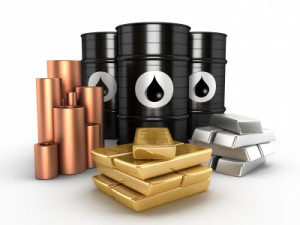 The gold price was down below $1,250 per ounce today after the dollar index swung back up following a US employment report. It shows that employment did exactly what investors had expected, according to Reuters.
"There can't be a substantial price rebound without any meaningful investor or consumer buying," VTB Capital analyst Andrey Kryuchenkov said to the news outlet. "Major players will remain on the sidelines for now. European investors would be putting money into blue-chip equities, while with improving risk sentiment there is even less incentive to invest in gold."
Specifically, spot gold was down by 0.4 percent, at $1,247.84 an ounce. Reuters places US gold futures for August delivery at $1,248 an ounce, down $5.30.
Spot silver also saw some negative movement, dropping $0.10, or 0.4 percent, to $18.95 an ounce, CME Group reported.
Similarly, copper futures for June delivery on the COMEX fell $0.06, or 1.9 percent, to 3.03 a pound, as per Bloomberg. Meanwhile, London copper declined slightly by $6.78, or 0.1 percent, to hit $6,775.25 a tonne, Reuters reported. Optimism in China is not having as strong an effect as it might due to a probe into metals financing at a major Chinese port.
Finally, Brent crude rose $0.39 to reach $108.79 a barrel, partly due to the European Central Bank's announcement that it is cutting interest rates, another Reuters article states. Investors also predict growing demand for oil in Europe.
Related reading: