Jun. 19, 2018 12:55PM PST
Gem Investing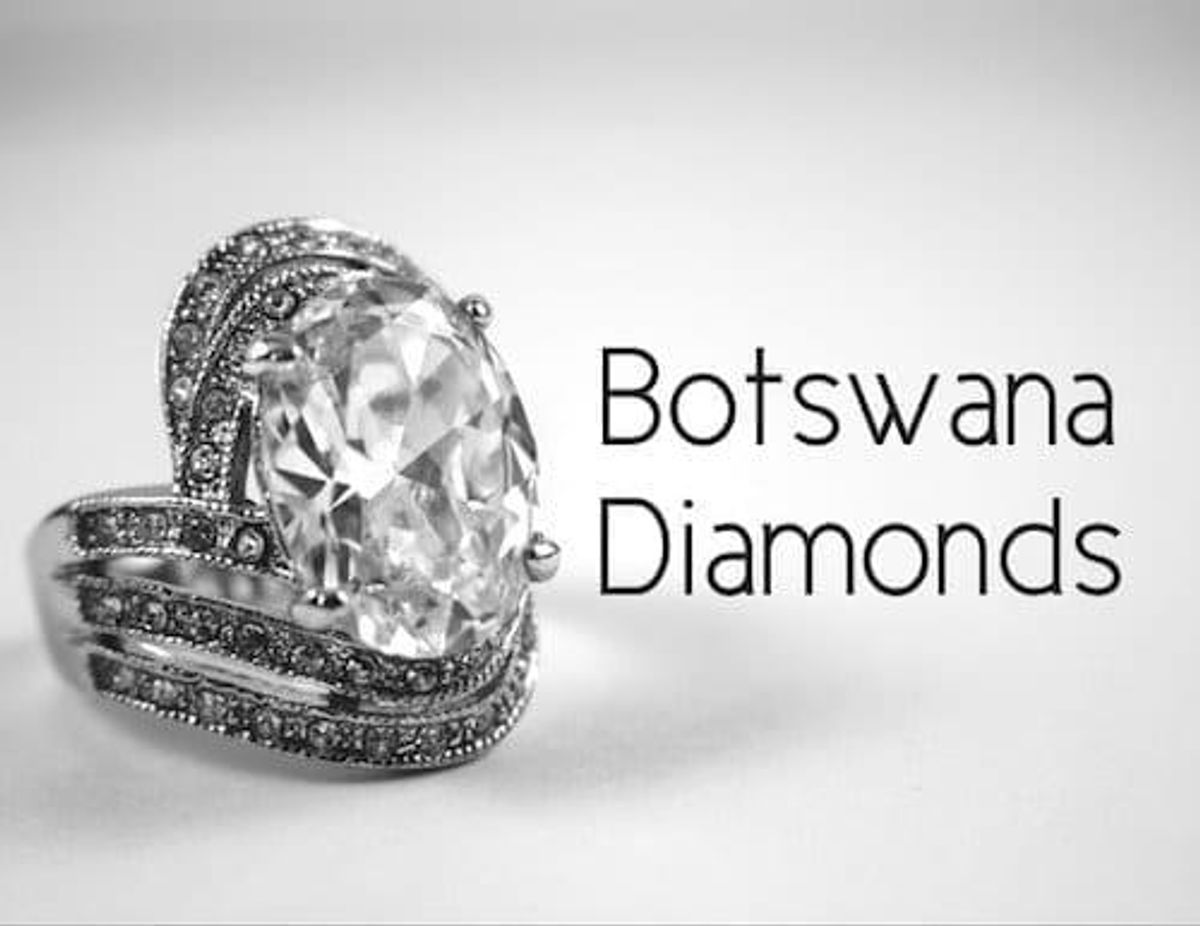 The Botswana diamond industry is crucial to the country's economic health, but with gem sales slumping diversification may be necessary.
Diamond mining in Botswana has gained increasing attention in recent times.
Headlines about the African country have focused on the British royal family, sales dynamics and of course the largest diamond ever found, often leaving the nation front and center for market watchers.
But how did this focus on the Botswana diamond industry begin? And will it continue into the future? To find out, let's take a look back at the history of diamond mining in the country and what could be next.
Botswana diamond industry: A long history
Long after Africa was carved up by Europeans, the region known as Botswana regained its independence. In 1967, the year after the British Empire relinquished its hold on the land, diamond powerhouse De Beers discovered a massive diamond mine in Orapa, outside the capital of Gaborone.
In the decades since then, diamond mining has generated tax revenue for the government of Botswana. That money was used to build up the country's infrastructure, and indirectly created jobs and an economic base. Many have praised Botswana for its management of these funds, saying it has a history of responsible spending. Instead of being lumped into the "blood diamonds" category, the Botswana diamond industry has enjoyed a better reputation.
In the first few decades after it attained independence, Botswana's responsible spending pulled up its citizens and it became a middle-income country with professionals ranging from teachers to accountants. Then the country got sideswiped by the HIV/AIDS epidemic. Professionals and laborers alike began dying off, and entire industries suffered.
Fortunately, the government's positive spending reputation endured, and Botswana officials paid for HIV/AIDS drugs for all those affected. While that was a good move for the people and the country's economy in the long run, it did mean that money was diverted toward the delivery of medicine. As a result, the country not only suffered human losses, but also had to endure a government that was generating less tax revenue, and spending less money on economic development.
Botswana looked to its diamond mines for deliverance. But the mines that had once helped build up the country's economy don't offer a great number of jobs directly. The country was hit with a loss of professionals and had few labor jobs to fill the gap. For those reasons, there is now a great deal of income inequality and unemployment. At the same time, mining companies in Botswana are facing pressure to bring home the bacon, so to speak, so that the government can use tax revenue to rebuild.
With diamond sales slumping, that has proved a difficult task. Mining companies are generating less revenue, meaning that there is less for everyone down the line, including the Botswana government. While some are calling for more diamond exploration to improve the economy, others want to see diversification in the country. Indeed, Keith Jefferis, former deputy governor of Botswana's central bank, has described the Botswana diamond industry as the country's "Achilles heel."
Botswana diamond industry: Recent headlines
As can be seen, the Botswana diamond industry has a long and storied history. But what's happening in the country currently? Current diamond-focused news in the country has not all centered on economic gloom — in recent years the nation has attracted the world's attention for other reasons as well.
Home of the world's largest diamond — In 2015, Canada's Lucara Diamond (TSX:LUC) recovered the largest diamond found in a hundred years at its Botswana-based Karowe mine. The tennis-ball-sized gem measures an astounding 1,111 carats, and is second in size only to the 3,1065.75-carat Cullinan diamond, discovered in South Africa in 1905.
Lucara eventually sold the stone in 2016, although it had some difficulty doing so — it ultimately sold the diamond, known as the Lesedi La Rona, for $53 million, well below expectations. One journalist who claims to have had the inside scoop says the incident was somewhat political. He describes a scenario in which buyers had the upper hand, and were able to push the diamond to its lower sales price.
In April 2018, Lucara unearthed yet another large diamond. This one came in at 472 carats, the third-largest diamond found at Karowe so far. This diamond is brown, a color that tends to fetch lower prices on the market. Investors will have to see how much it sells for when its time comes up at auction.
A royal engagement — Botswana came into the spotlight again recently when Prince Harry announced his engagement to American actress Meghan Markle. To mark the event, he gave Markle an engagement ring with three key stones in it — two of these gems were diamonds harvested from the late Princess Diana's personal collection. The main center stone, however, is from Botswana. Prince Harry has visited the country many times over the years, and claims it holds a special place in his heart.
Botswana diamond industry: What's next?
James Campbell, managing director of Botswana Diamonds (LSE:BOD), said midway through 2017 that the country has "a very exciting diamond industry of falling supply and rising demand." However, much diamond news in the last few years paints a very different picture — diamond mines have shut down and analysts have discussed a decline in diamond sales, thus indicating a decrease in demand.
Looking at Botswana specifically, it's been said that the diamond industry has gone "ex-growth," and while it likely won't disappear, it will plateau. In addition to sluggish sales, the nation has been battling aging mines and both power and water shortages. The country was once the world's top diamond-producing nation, but Russia took the title in 2014. The country's lucrative relationship with De Beers has also come to "a crossroads."
Some say that in the face of those challenges, the country should focus on building up other industries, such as tourism, while others point at the country's 200 billion tonnes of coal reserves. However, the landlocked nation has little infrastructure to get coal to buyers. What's more, Botswana's director of mineral affairs, Khumo Mogaetsho, has suggested that "relying on mineral revenues is risky."
In the end, only time will tell what's for the Botswana diamond industry. That said, the country does certainly have a history of tenacity and good government on its side. What do you believe is the future of the Botswana diamond industry? Will it make a recovery or is diversification the best way forward?
This is an updated version of an article originally published by the Investing News Network in 2012.
Don't forget to follow us @INN_Resource for real-time updates!
Securities Disclosure: I, Amanda Kay, hold no direct investment interest in any company mentioned in this article.
Investing News Network websites or approved third-party tools use cookies. Please refer to the  cookie policy for collected data, privacy and GDPR compliance. By continuing to browse the site, you agree to our use of cookies.