Resource nationalism in the form of restrictive legislation is on the rise in Indonesia, and is causing problems for those with stakes in the nation's mining industry.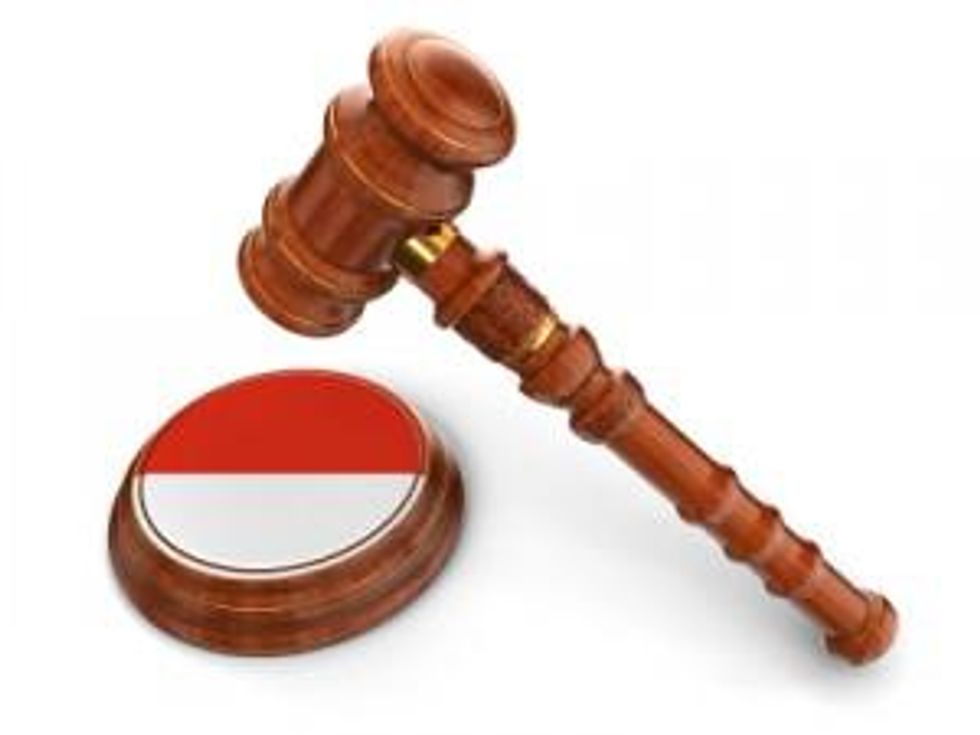 Indonesia, Southeast Asia's largest economy and the leading global exporter of thermal coal and tin, continues to pass legislation that has major consequences for world resource markets and the mining industry.
Recently, the Indonesian government approved a law capping foreign investment in mining projects at 49 percent, requiring all foreign investors to divest at least 20 percent of their shares by the fifth year of production, and to gradually reduce their interest over the next five years.
Some of the world's top mining firms – including Freeport-McMoRan (NYSE:FCX), Newmont (NYSE:NEM), Vale (NYSE:VALE), BHP Billiton (NYSE:BHP), and ERAMET (EPA:ERA) – have operations in Indonesia, which recently gained investment-grade status. The world's fourth-largest nation boasts an annual growth of more than six percent, and mining, its fastest growing sector, accounts for nearly twelve percent of the country's GDP.
The new law comes on the heels of a government ban on the export of a wide range of raw minerals – including copper, gold, silver, nickel, tin, and zinc – that is slated to take effect in 2014; the ban is a part of the 2009 Mineral and Coal Mining law.
The purpose of the ban, say government officials, is to boost revenues and raise domestic metal production alongside processed materials for local industry to ensure that Indonesia, rather than foreign interests, benefits from its natural resource wealth. Article 24 of the 2009 law states that companies that are currently exporting raw materials from Indonesia have until May of 2012 to submit plans for smelter construction, or the government will revoke their export licenses.
The government wants to see value-added processes such as refinement taking place in Indonesia. However, the country is home to very few smelters. Officials believe the ban will encourage foreign companies to invest in constructing processing facilities in order to sell product to the global market. Companies that break the ban will face sanctions that include the suspension of mining and export licenses.
In the meantime, Indonesia's government is planning to impose an export tax on metal and mineral ores later this year. "Our view is that government has to regulate metal (and) mineral ore exports gradually (and) according to local metal (smelter) industry readiness," Aryanto Sagala, head of the industrial policy, climate, and quality assessment agency at the industry ministry, told Reuters. "For a first step, it is better to impose an export tax while driving investment in metal smelters, then in 2014 we impose a total export ban on mineral and metal ores."
Resource nationalism on the rise globally
The government is reacting to populist pressure to ensure that citizens get their fair share of the wealth generated from the nation's vast mineral stores. "We would like the benefits of our country's resources to reach more Indonesians," commented energy and minerals ministry resources director, Thamrin Shiite. "Locals living around mines always say they want a share of what the companies are earning."
The recent legislation has many in the country's mining industry concerned over the Southeast Asian nation's sharp move toward resource nationalism. Strong hints that parliament was keen on taking a more protectionist stance came last year when a three-month strike at Freeport-McMoRan's massive gold and copper mine resulted in a 37 percent pay increase for mine workers.
Maplecroft, an international risk analysis firm, recently ranked Indonesia as being at high risk for resource nationalism. However, Indonesia isn't the only country whose citizens are pressuring their government to demand a greater share of booming mining revenues. According to a recent Ernst & Young report, resource nationalism is the biggest global threat to the mining and metals industry because nations around the world – emerging and developed – are raising profit taxes, imposing resource export bans, and legislating caps on foreign ownership in mining projects.
Indonesia's protectionist stance could deter foreign investment
Foreign direct investment in Indonesia's mining sector accounted for nearly 20 percent of the total $20 billion record high for FDI achieved in 2011. However, those investment dollars may find their way to other markets if mining companies find the prospect of funding projects in the Southeast Asian nation too risky.
"Companies with projects in states where resource nationalism is – or may become – prevalent risk losing assets and property, increased taxes or other costs affecting the viability of the project, and ultimately loss of certainty in their operations in those states," wrote Jan Mellmann, partner at international law firm Watson, Farley & Williams, for Infrastructure Journal.
"I'm sure foreign investors will not invest in the mining sector any more in Indonesia. This policy will threaten Indonesia's mining investment climate," Syahrir Abubakar, Executive Director of the Indonesian Mining Association, told Reuters.
The government's efforts to fuel wider investment in processing facilities by banning raw metals and minerals exports may have merit, but 2014 is much too soon, say industry leaders.
"We all support the idea of the regulation, so we're not only known as raw-material exporters, but can also be known as producers of high-value metals," said Abubakar. "Unfortunately not all companies are ready to comply with the regulations because investing in processing plants needs a lot of money and it takes time to build the plants."  Building a smelter is costly – Freeport Indonesia's Gresik project smelter cost the company approximately $1.2 billion – and can take six years or more from feasibility study to final construction.
The looming export ban is expected to place supply pressure on numerous metals and minerals, including gold, copper, and nickel.
Securities Disclosure: I, Melissa Pistilli, hold no direct investment interest in any company mentioned in this article.
Investing News Network websites or approved third-party tools use cookies. Please refer to the  cookie policy for collected data, privacy and GDPR compliance. By continuing to browse the site, you agree to our use of cookies.